meet.
"Clairvoyant Claire"
C
laire Touzard is not in the business of pointing fingers or playing the shame game but she quit drinking two years ago and has never looked back. Journalist and Filmmaker Claire has recently published her memoir
Sans Alcool
which in the wine-making* and drinking capital of the world, has sparked a fascinating debate – to drink or not to drink?
Speaking to Claire on a rainy Monday evening in Paris left us feeling invigorated and stimulated purely from great conversation, which, as Claire proffers, has been one of the benefits she's felt since going sober back in January 2020. "My work is about writing and so I need my brain, and something that I never thought of was that I was destroying my brain with alcohol. The thing I've really rediscovered is my brain and that was so powerful."
Having grown up in France, Brittany to be exact, Claire describes the festivity of alcohol that was ingrained in her family and in a wider sense, the whole of the country. "It was really important for us to party, to have wine at dinner — it was my heritage." Being surrounded by this joviality and the overarching theme of the bon-vivant, alcohol became a second nature in her life, as it does with many of us. In 2019, however, Claire lost her job as a journalist and came to the conclusion that if she carried on drinking in the same way, everything "would be over". So, come New Year's Day 2020, a year that changed the world in many unexpected ways, Claire's life took a new direction. Words were always a salvation and so writing about this new orientation made sense. The proof was accepted by the publishing house Editions Flammarion and the book follows her first year of sobriety. Her day by day journal recounts the physical and emotional white-knuckle ride of giving up alcohol.
As we are racing towards the end of Dry January, we are reminded even more abrasively of the French's view on voluntary sobriety, with President Macron saying 'non' to a month without alcohol when it was suggested by the WHO. His support for viticulture was further reinforced when he told the French public, back in 2018, that he drinks wine with lunch and dinner. The French attitude towards alcohol, stereotypes aside, is truly entrenched; it is a staple around the dinner table, a conversation starter, and chief celebration gambit. France is the largest consumer of wine globally, with the average citizen drinking 50 litres a year. This being said binge drinking is less of a dispute which is often seen to be due to the parental acceptance and normalising of drinking from a young age. Consumption per capita data varies, however, France is, more often than not, a solid contender in the top 10 global consumers behind the Czech Republic and Latvia. This deep-rooted heritage and patriotism surrounding drinking is what makes sobriety such an illicit issue, as Claire explains graciously in her book.
Photography by Josephine Schulte
Initial reactions were motley, ranging from indubitable support to curious query. The negative reactions weren't uncommon at the get-go, but as soon as Claire explained her status as an alcoholic, these assumptions petered away. Although, she says, "it's crazy how people want to believe alcohol is fun and free and if you quit it's like you can no longer be fun or free anymore. It seemed to reassure them about their own consumption because some of them were drinking too much."
The culture in l'Hexagone when it comes to talking about yourself and your feelings, your health and wellbeing is really private. There is seemingly a gradual change occurring according to Claire as she compares France to the States. "In the US, people are used to the talk of rehab, people are into well-being. In the US, you talk about your problems, your divorce, your therapy. In France it is really hidden, it's starting now but here you don't talk about your private shit." We speak about how this sentiment was similar when the break of the #MeToo movement came about in France. The reticence to divulge personal information makes the discussion surrounding sobriety and addiction very difficult. "It's a similar reaction to when we started talking about feminism and the backlash is 'oh you're too extreme, oh you're too radical.'"
In Sans Alcool, Claire theorized that there is an idea of emancipation that alcohol gives to women, representing the idea of the 'cool girl' and the 'rock'n'roll chick'. "Alcohol and drinking was such a male territory, and like many of these territories, women wanted to do the same. Drinking was not good for their reputation. it was socially unacceptable. So, Les Petroleuses in France were these women drinking like crazy to push back. It made us feel like superheroes, taking up more space, but at the end of the day you also destroy yourself." The mirage is shattered when you wake up with a cracking hangover and the hang-xiety from the night before, making us question — 'Is it worth it?'
In the media today, we are seeing a slight backlash, with characters on screen discovering sobriety but as Claire points out, "It's now only really modern girls, they're from the LGBTQ community, it's girls who are thinking about modern subjects, talking about consent, and preaching less violence. Sobriety is linked to these thoughts about wellbeing and forward-thinking." With the current zeitgeist and culture-trap portraying alcohol in a romanticised way, Claire suggests that "We have to write new stuff about sobriety and moderation to find something cool and punk about it."
Claire is definitely a punk, making the choice in a country of bon-vivants and buveuses, the decision to say no is the strongest of them all. Breaking free from the self-imposed jail of alcohol dependence becomes the choice of subversity, as it is straying from the beaten-track and rewriting normativity. "It's frightening to know who you are without it. It's frightening to be funny without being drunk. You have to find yourself and to find self-confidence is hard. To be connected to reality is hard, sometimes you want to switch off. But … you can't, as that is real life."
*France is actually the second biggest wine producer behind Italy
By Tori Sharp for Semaine.
Claire's picks for cyberspace content range from educational to entertaining to essential…
explore.
"Hotel, Motel, Hotel"
Claire has a thing for motels and after seeing her magical selection, we do too.

Smiley's Saloon
41 Wharf Rd, Bolinas,
California 94924
United States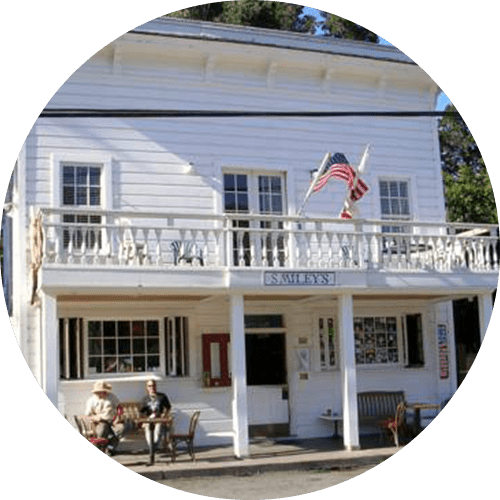 "Bolinas is a crazy hippie town, with peace and Love Ranch and psyche surf café, where you can sleep at the town saloon and make the most beautiful trek of your life, on wild cliffs overlooking the sea."
Johannesburg Market
4 Fortune St, City Deep
Johannesburg, 2049
South Africa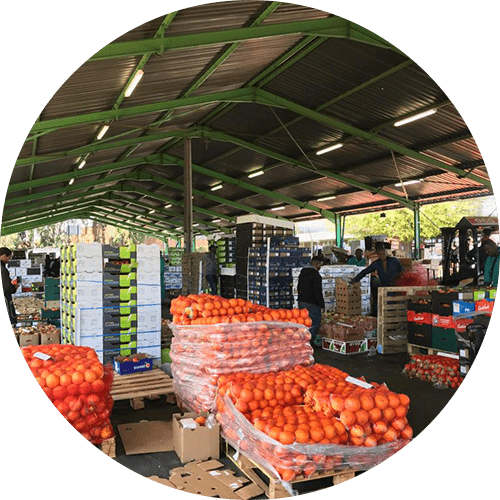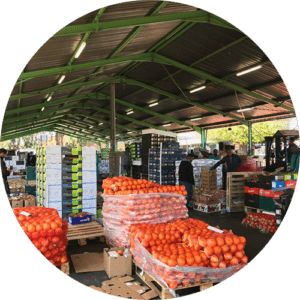 "I love the vibe of Johannesburg in South Africa, I've been there a lot to cover social topics. It's a rough city but it's also an amazing mix of different African cultures – in Johannesburg, there is a market where you can find the strangest medicinal plants."
Okinawa Island Fisherman Market
Japan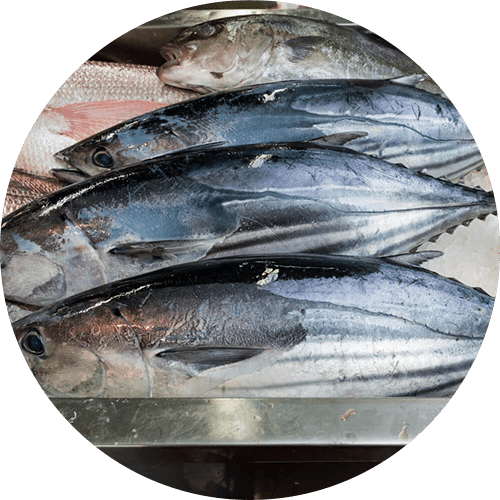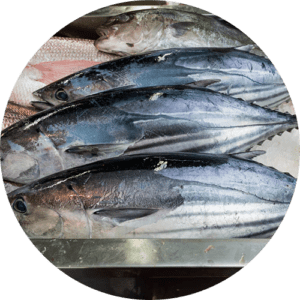 "This island looks like a scene of the Takashi Kitano movie 'A scene at the sea'. It's an incredible island – please stop by to the fisherman market or go to the white and transparent chapel where people marry on the beach…"
San Pancho Old Houses
Mexico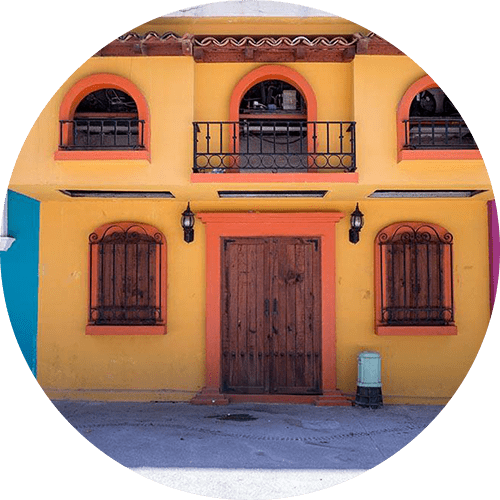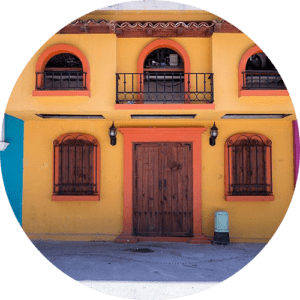 "It's a small town, haunted by surfers, with vivid colors houses. To stay, Casa Nawalli in Sayulita nearby is an old house from the 50s, really vintage Mexican style, in a middle of a small jungle."
Finistère Nord
Brittany
France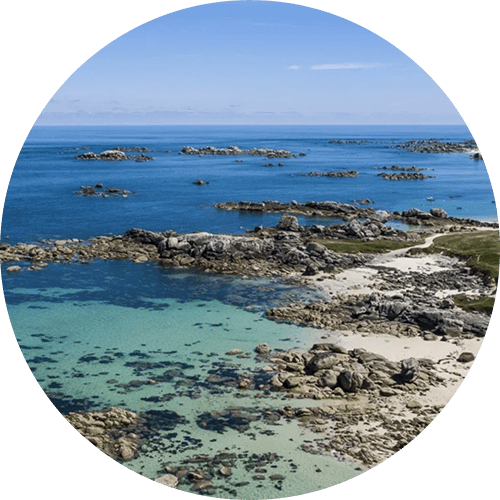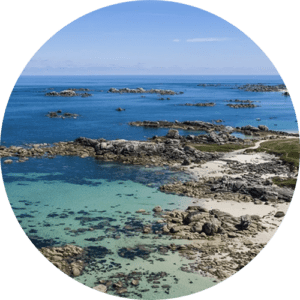 "It's my home, the wildest place in France – I love everything about it, from the beautiful Nordic light to the white sand beaches. Please go everywhere;) but mostly to my sister's restaurant "Le Local" and to my aunt creperie "Les Amours Jaunes" both in Roscoff. "
"I usually go at Les Cabanettes for a weekend, it's a really old Motel – old 50s vibes, really George Lautner but french spirit, in the South of France. Arles is magical – you can go to the Festival of Photography there, there is plenty of wild horses farm. And you should eat in town at Les Chardons, where they invites young chefs all the time."
Ojai
California
United States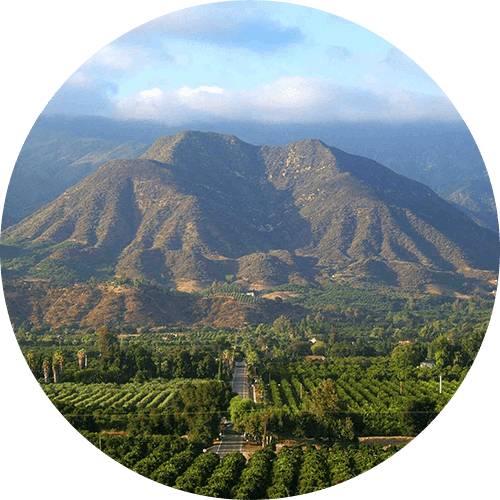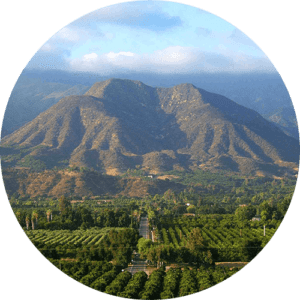 "I havesome family in California, and I like spending time in Ojai. There is a crazy cactus farms there. The turtle conservancy is also incredible: huge turtles, are realeased into a beautiful wild garden. You can stay at a cool Motel called the Ojai Rancho Inn, nearby."
"I have a thing for motels…"
Il Palazzo Experimental
Fondamenta Zattere Al Ponte Lungo
Dorsoduro 1410, 1411, 1412
30123, Venice
Italy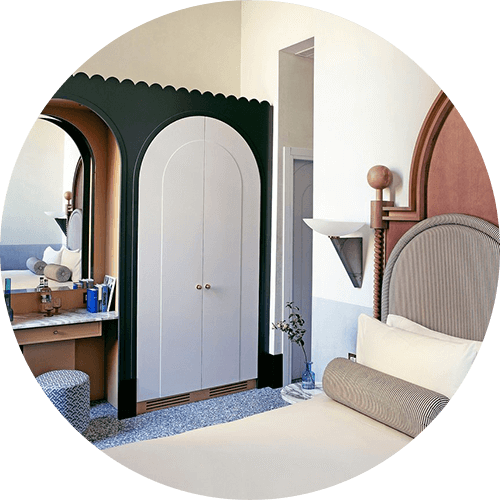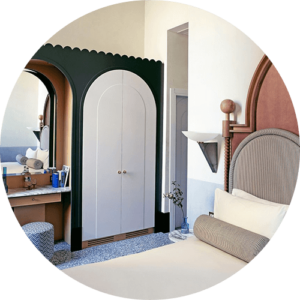 "I love to stay at a new fun Hotel in Venice, really Wes Anderson style, where they do non-alcoholic chic cocktails, then I order too many chocolates at the old school Florian cafe."
These are the books that inspired Claire's own book – is this…meta?
1.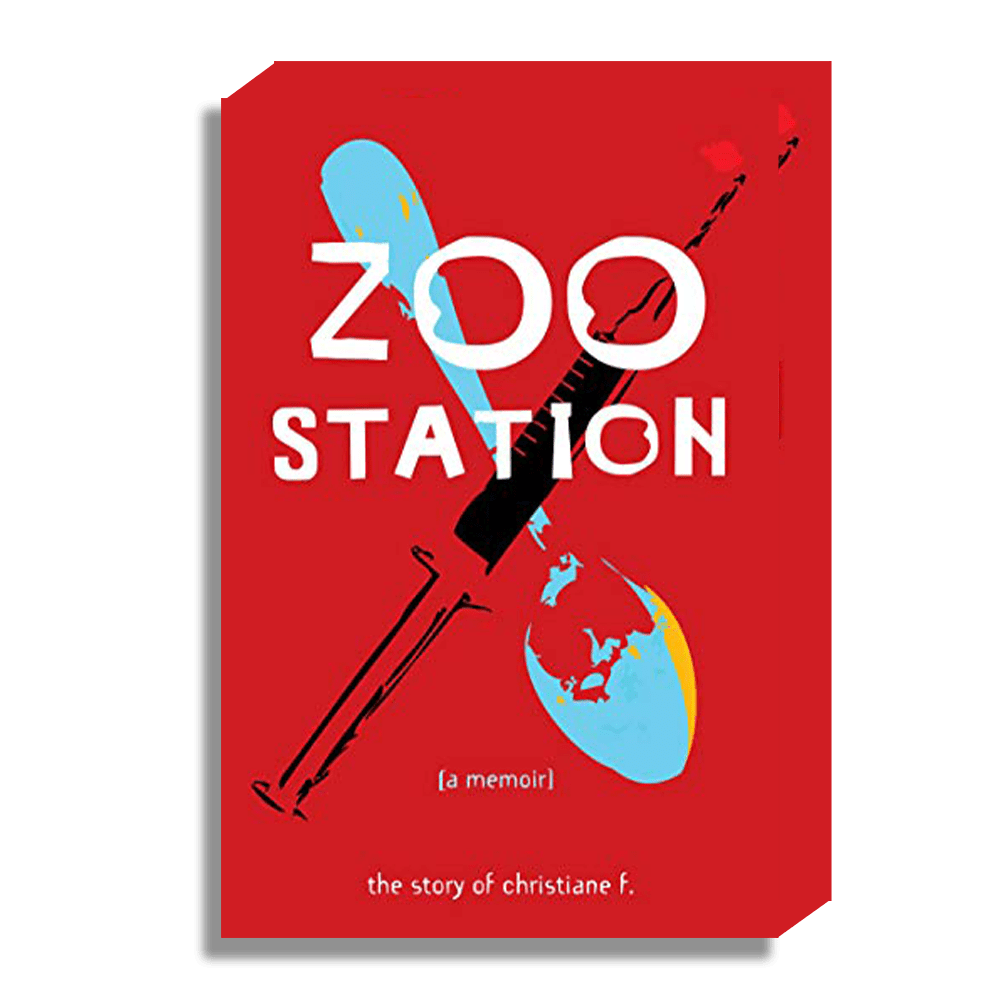 Zoo Station
"It was the first time I read about addiction, and discovered a darker, violent side of femininity. I fell in love with her – her raw honesty. When I was 25, I left everything in Paris to live in Berlin, and I spend days exploring the city on her footsteps."
2.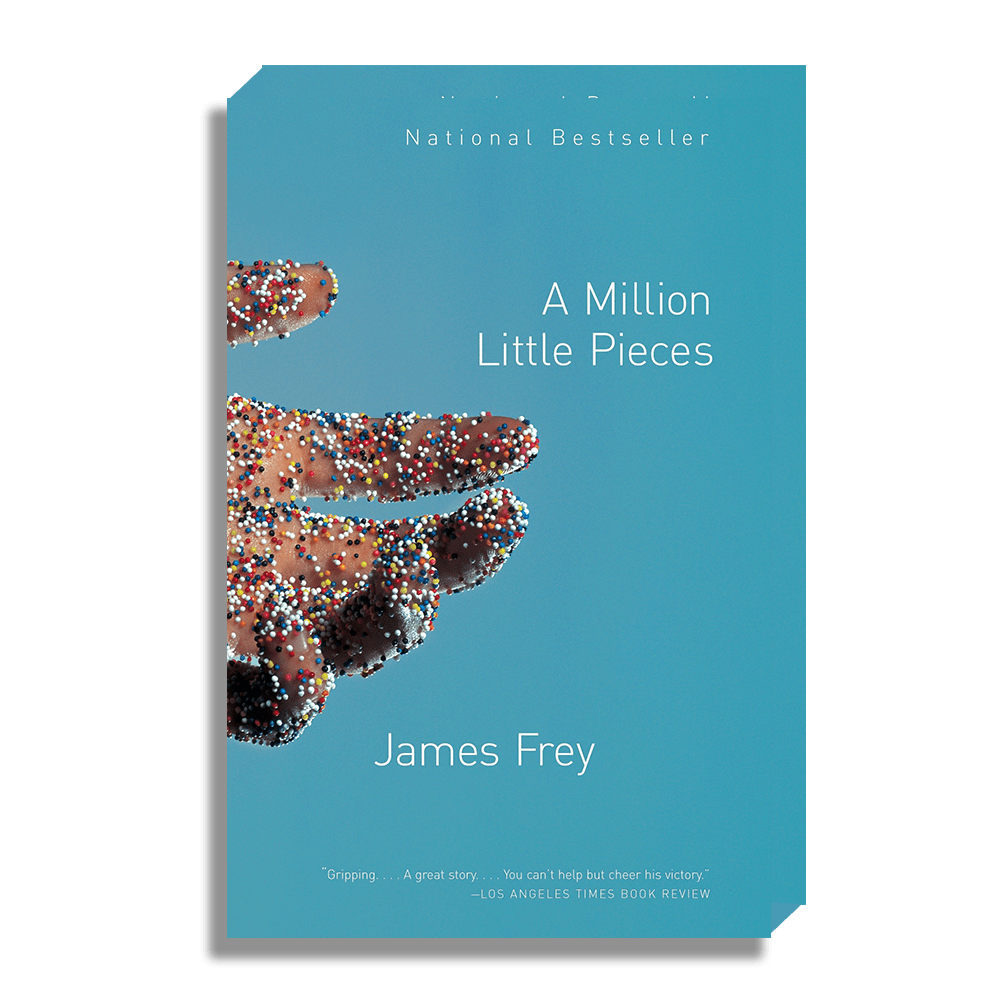 A Million Little Pieces
"It was a scandal when it came out, because Frey lied about the fact that it was an autobiography. But it doesn't matter because for me, it's one of the most beautiful books on addiction. An amazing junkie love story, between two fragile people finding each other in rehab."
3.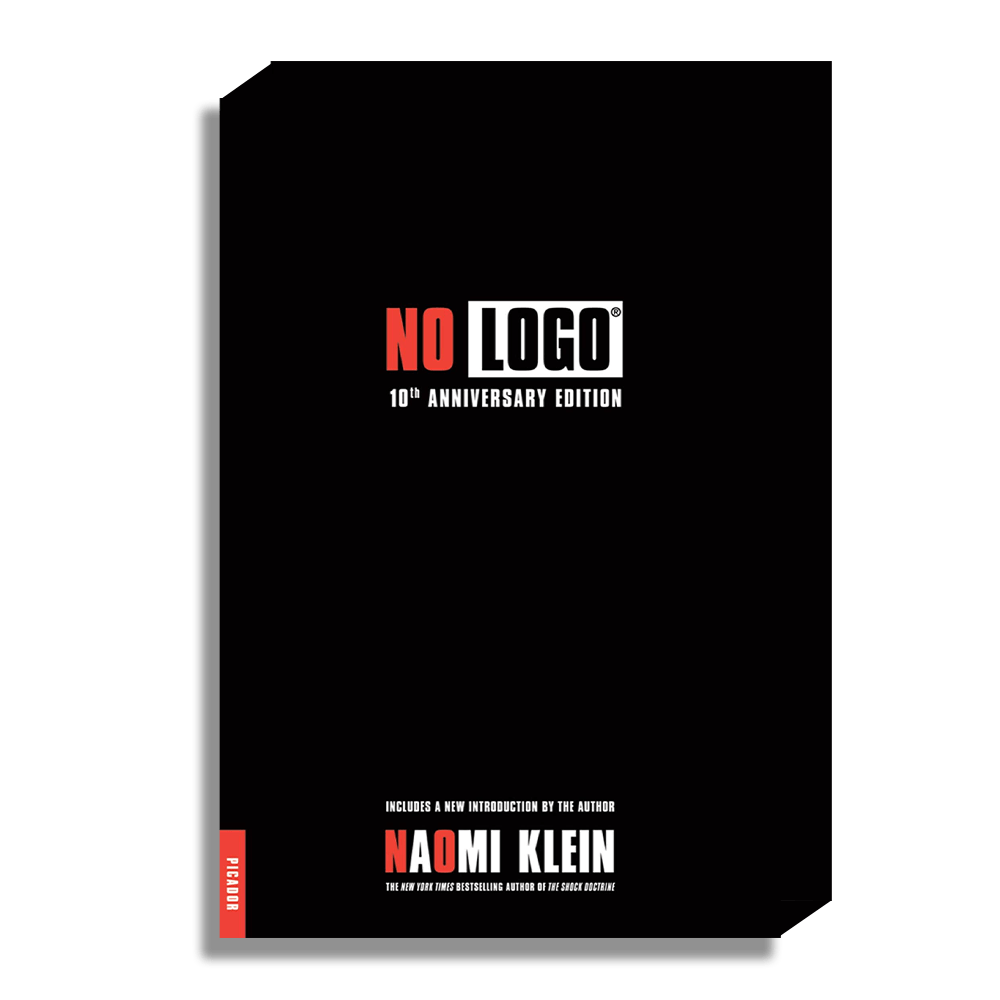 No Logo
"I read this book when I was a student, and it changed my life. I read it again recently, because my sobriety leads me to reflect on the concept of sobriety in general, economic among others."
4.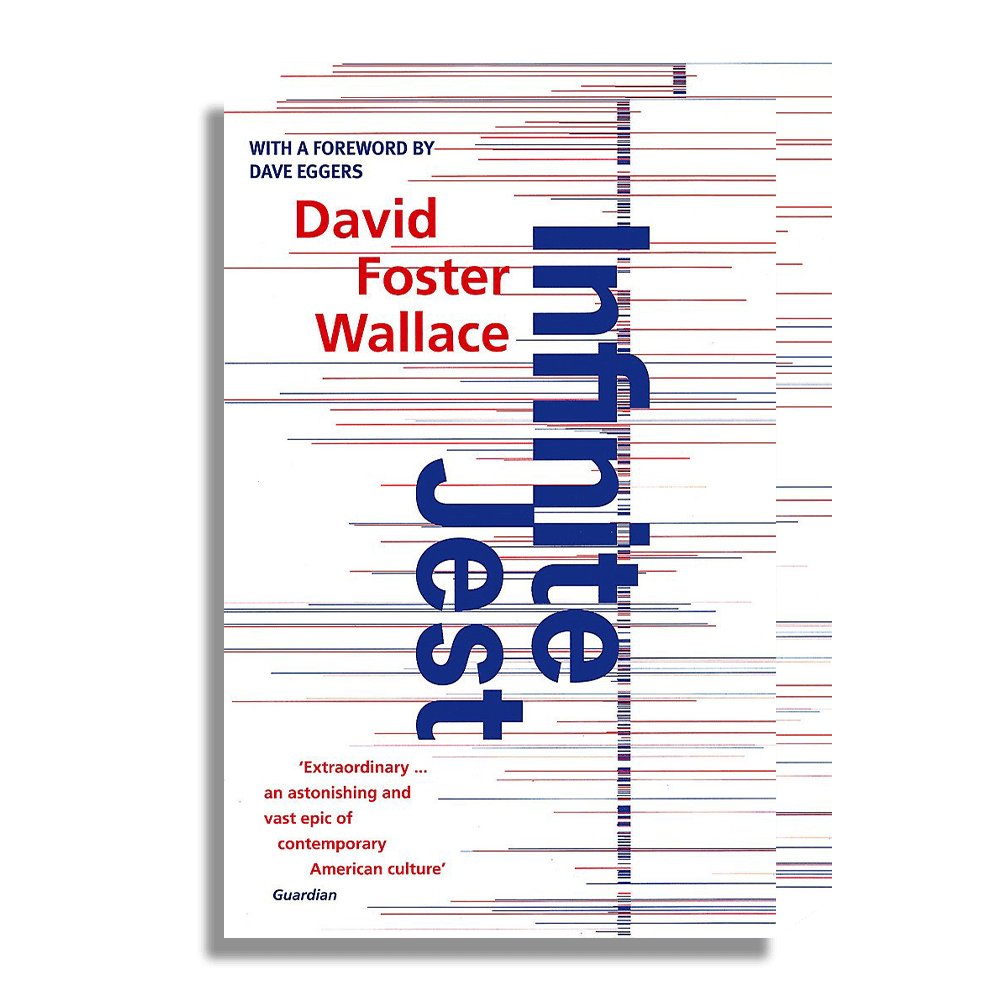 Infinite Jest
"Foster Wallace was a visionary, when you read his books, you're trapped in his mind, which is freaky and amazing at the same time. He talks about excess, the mirror of a falling capitalist world."
5.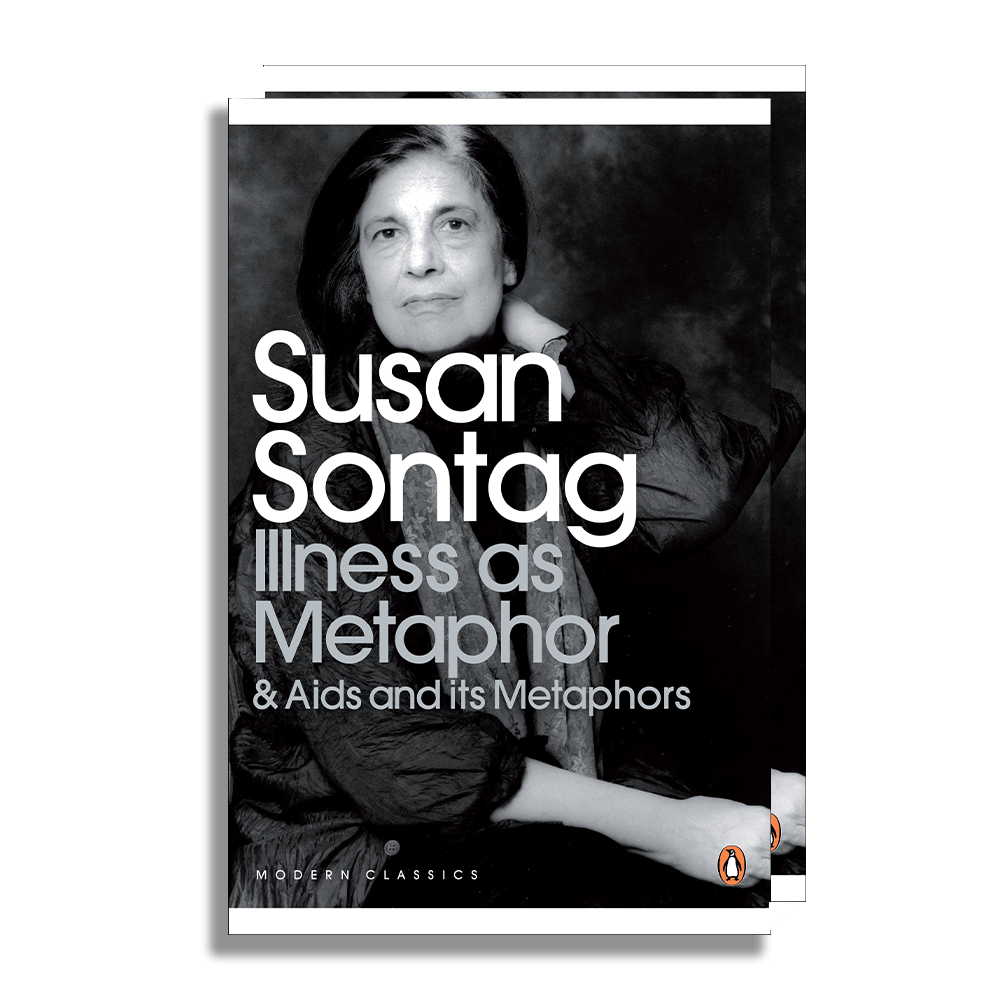 Illness as Metaphor
"I always have been inspired by Sontag, because she uses her own disease, her intimacy, to develop social and philosophic theory. That's what I (try to;) do with my book – starting from a personal experience, to think about addiction on a larger scale. I believe in the strength of narrative non-fiction nowadays."
6.
À l'ami qui ne m'a pas sauvé la vie
"The most talented poet, sensitive French father of autofiction. His book has accompanied me for decades."
7.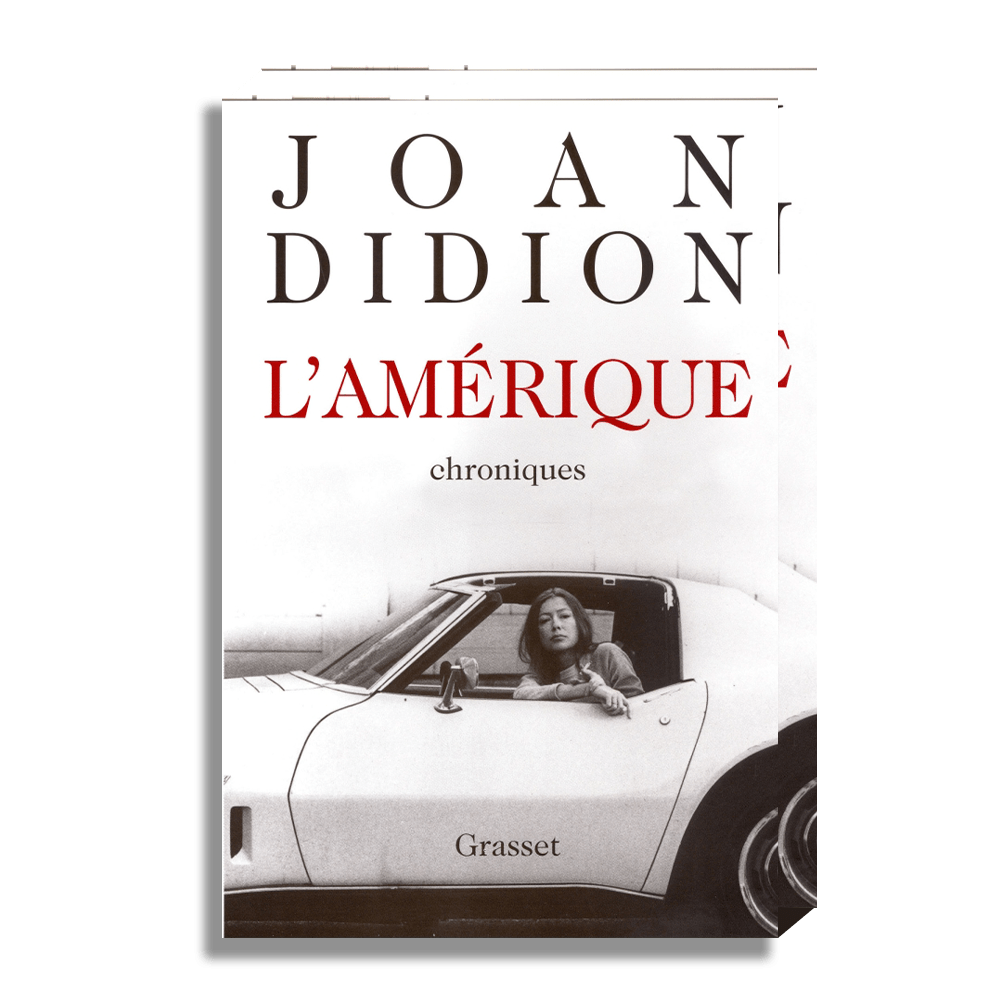 L'Amerique
"Joan Didion talks a lot about alcohol, drugs in her books. Through addiction she explores the limits of freedom and the prison some generations jumped into, looking for a life without limits. In this book, the violence of a scene between two junk hippies still haunts me."
ask.
"I can be obsessive, which is terrible."
Get to know Tastemaker Claire Touzard like you never have before.
What does the word "taste" mean to you?
Claire:
It means essence, the few things that really define you.
Do you have a life motto that you live by?
Claire:
To always question myself, think twice, deconstruct, to constantly evolve – doubting is for me, what makes me wise and confident.
What was the last thing that made you laugh?
Claire:
My companion Alexandre, the funniest man on earth.
What are your favourite qualities in a human being?
Claire:
Open-minded, nice, a sense of self-mockery, true and authentic.
Who is your hero?
Claire:
My mum, who was an elementary school teacher, a feminist, someone who always sticks to her social and ethical values.
What is your biggest flaw?
Claire:
I have so many. I can be obsessive, which is terrible.
What is your best quality?
Claire:
My companion says empathy.
What would your last meal on earth be?
Claire:
A huge seafood platter with bread and salted butter.
What does success mean to you?
Claire:
Being rich of knowledge and love.

If you had the power to change anything you wanted in the world, what would you change?
Claire:
I would change the sense of priority and especially that of governments. Less capitalism and narcissism, more thoughts. So we can save our planet;)
END.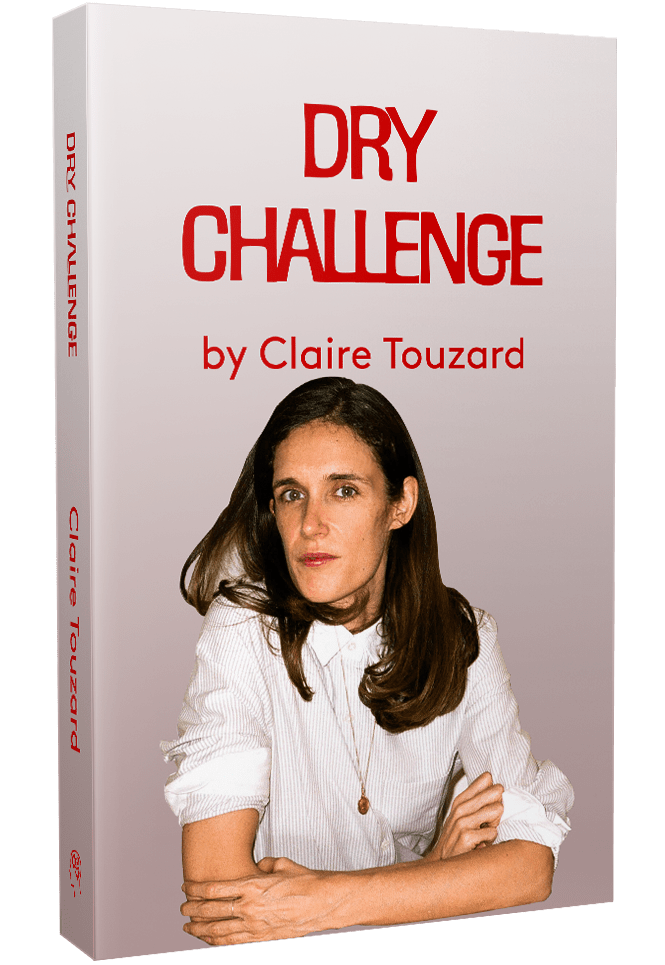 Dry Challenge
Whether you want to cut back or quit cold-turkey, our resident sobriety expert Claire Touzard has the tips to help you out. It doesn't have to be January to try a month alcohol free.
ENTER WORKBOOK