meet.
"Modern Estate Agents"
T
he Modern House is an evolved iteration of what an estate agent should be. Recognised for its love of modernist architecture and embracing the less conventional design-led homes in urban and rural locations in the UK, it is recognised for being transformationally different from any other property agency, providing a new vernacular to the process of buying a home. The central themes of modernism – truth to materials and functional design – are at the heart of all the homes represented by the Modern House agency. From a three bedroom London Mews designed by Neil Tomlinson Architects to a converted cottage in Musselburgh, East Lothian (longlisted for RIBA's House of the Year in 2017), each listed property is accompanied by a visual storyboard that provides a stylish and effortlessly elegant insight into each of the homes for sale with The Modern House.
Offering a unique and engaging experience for prospective homebuyers, it is not only an agency but a lifestyle brand, which is reflected in its online journal, content and unique choice of properties. As this week's tastemakers, founders of The Modern House, Matt Gibberd and Albert Hill, open their lofty office doors, set within a former church hall in the borough of Southwark, sharing their top ten tips on how to buy a home.
Established nearly two decades ago in 2005, Gibberd and Hill successfully combined their passion for contemporary architecture to establish a business and service that has been described by the Financial Times as an 'exclusive puzzle that is as much a lifestyle brand, publisher and heritage champion as it is a seller of houses.' Sharing backgrounds in journalism, Gibberd (who began his career as a writer on design and architecture, working for five years as a Senior Editor at The World of Interiors) and Hill (who was Design Editor at Wallpaper under founding editor Tyler Brûlé and has written for The Guardian, The Times and The Independent) believe in the importance of functionality; that good design should be intuitive and timeless. Providing a mixture of intimate and large social spaces – a place of refuge on one day, and a venue for celebrations on another. With studies that prove natural light's positive impact on wellbeing; improving our mood and happiness, the duo advocate the principle of bringing the outside in. Acknowledging the American Architect Frank Lloyd Wright for his organic approach to designing structures in harmony with humanity and its environment; "…Study nature, love nature, stay close to nature. It will never fail you."
Managing to dilute the stigma around modernist and brutalist architecture in Britain; a movement that thrived in post-war and embraced concrete for its affordability and functionality, The Modern House is recognised for shifting the consciousness of unique design styles given their capacity to turn an unfashionable aesthetic into a fashionable commodity. A broad church for varying architectural and interior styles that are all united by good design principles and an aesthetic sensibility, The Modern House provides both practical tips that are geared toward emotional and personal considerations through their agency and lifestyle brand.
Photography by Claudia del Olmo
Packed with histories and artful photography, their website attracts 15m page views and 1.25m unique visitors a year. Similarly, their instagram boasts a following of 550,000 (higher than any other estate agent in the UK). The Modern House's distinctive and refined aesthetic paired with their sophisticated approach to storytelling offers a unique and immersive experience; adding to its charm and authenticity. Each process to buying a home has been curated in a style distinctive of The Modern House, highlighting its attention to detail. The Moving in Box, an alternative to the traditional welcome gifts given to new homeowners, is exemplary of this. Overseen by Faye Toogood, the multi disciplinary British designer, the box includes six minimal objects: an apron, a cup, a bowl, a keyring, a candle and a set of correspondence cards all created by UK-based designers. Toogood, who is also wife to The Modern House co-founder Matt Gibberd, wanted to work with individual artisans, ideally those who are part of their community, to create the box. From this, the 'Outside the Box Series' has developed as part of The Modern House Journal; talking to the designers, artisans and craftspeople involved, meeting them in their studios and exploring their creative processes.
According to Gibberd and Hill, founders of The Modern House, we should draw inspiration from the likes of Marcus Vitruvius Pollio when looking for the best modern home; "consult the wisdom of the ancients… Vitruvius, a Roman architect, wrote 10 books on architecture, in which he proposed a tried of virtues: Firmitas, Utilitas and Venustas or Durability, Usefulness, Beauty…" We should also make sure to have a good lawyer and avoid observing the house as purely an object but more as a "continuously evolving experience…"
With a reputation of being one of the most stressful situations we go through in our adult lives – the financial burden, the uncertain property climate and the ongoing austerity crisis (thanks Brexit) – moving house is more often than not, considered an overwhelming and laborious process. One that is associated with being crammed into a branded mini cooper, driven from house to house with the estate agent telling you "this one is the one" (even though they promised the same with the last). Thankfully, The Modern House offer an alternative. From personal factors such as wellbeing to more macro themes including community, place-making and architectural preservation, they are rewriting the rulebook for estate agencies.
By Lara Monro for Semaine.
stream.
"Making Use of the Cinema Room"
1:
"I have identical twin daughters, so the film's focus on nature versus nurture was particularly pertinent."
shop.
"Move-in Essentials"
You've bagged your perfect home. Now what are you going to put in it? From the perfect moving essentials to items that we dream of furnishing our home with, we've got you covered.
explore.
"Modern Map of the UK"
Where would Matt and Albert take you for design inspiration and must-see modern mansions? Well, look no further – here's a map of the Uk based on all of their favourite hang outs.
One of the most beautiful Cathedrals in the country.
Turn End is one of three houses designed and built by Peter Aldington in Buckinghamshire, the garden itself is a work of art.
Home to the Earl and Countess of Sandwich, Mapperton is a stunning manor house in the Dorset combe.
Commissioned by Bernat Klein and used for 20 years as his workplace, this studio stands as an icon for his designs.
An iconic London landmark, often studied for its stand out architecture, but renowned for its cultural significance.
A National Trust Landmark that is a masterpiece of Modernist design, not far from Esher in Surrey and completed in the early summer of 1938.
China Wharf expresses an approach to building in Victorian warehouse Docklands, the result of one of London's best builders, Harry Neal.
The Dovecote Studio is part of Haworth Tompkins creative campus project for Snape Maltings on Suffolk's east coast.
A world-renowned contemporary art gallery and a landmark of brutalist architecture, with an array of adventurous and influential artists from across the world.
The largest Catholic cathedral in England, the Metropolitan Cathedral plays a hugely important part in the City of Liverpool and Merseyside.
This unique and beautiful Gibberd Garden was created by Sir Frederick Gibberd (1908-1984) and planned as a series of enticing spaces, every turn reveals a new vista or work of art.
Kettle's Yard is a House with a collection of modern art and a gallery that hosts modern and contemporary art exhibitions.
The New Art Centre is a sculpture park and gallery set in over sixty acres of parkland in the Wiltshire countryside.
Built in 1939, this innovative and influential Modernist home is open to visit during the summer months.
Coffee table books galore, this selection will have you completely geeking out over architectural and design movements of the last hundred years.
1.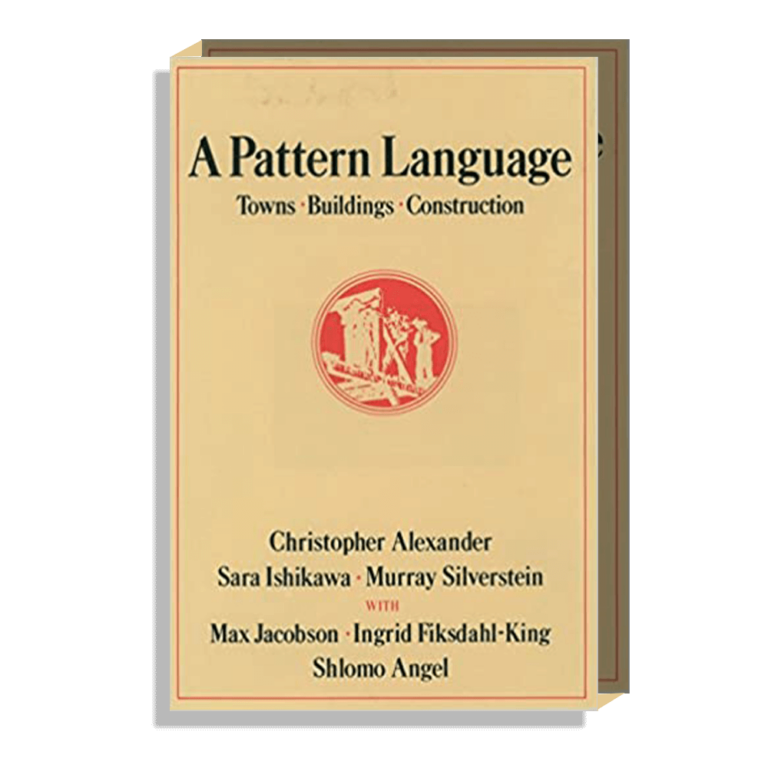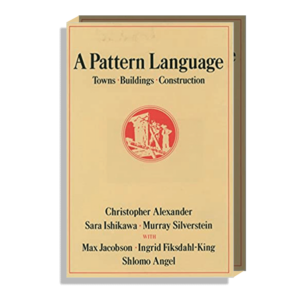 A Pattern Language: Towns, Buildings, Construction
Christopher Alexnader and his colleagues at the Center for Environmental Structure have, at their core, written a book that allows people to design their own houses, streets and communities. A radical concept from a simple observation.
2.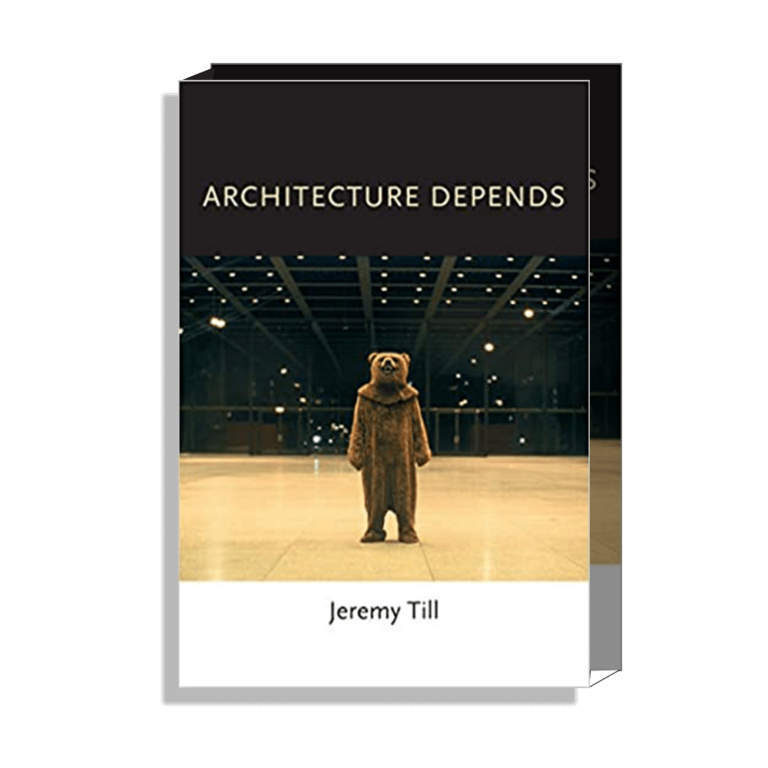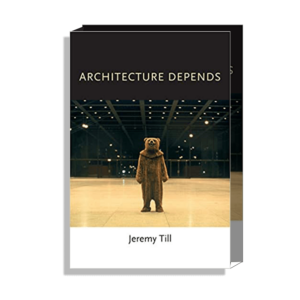 Architecture Depends
What does architecture depend on? People, time, politics, ethics and the world around it. Which is not surprisingly what Jeremy Till argues, that architecture depends on something outside of itself.
3.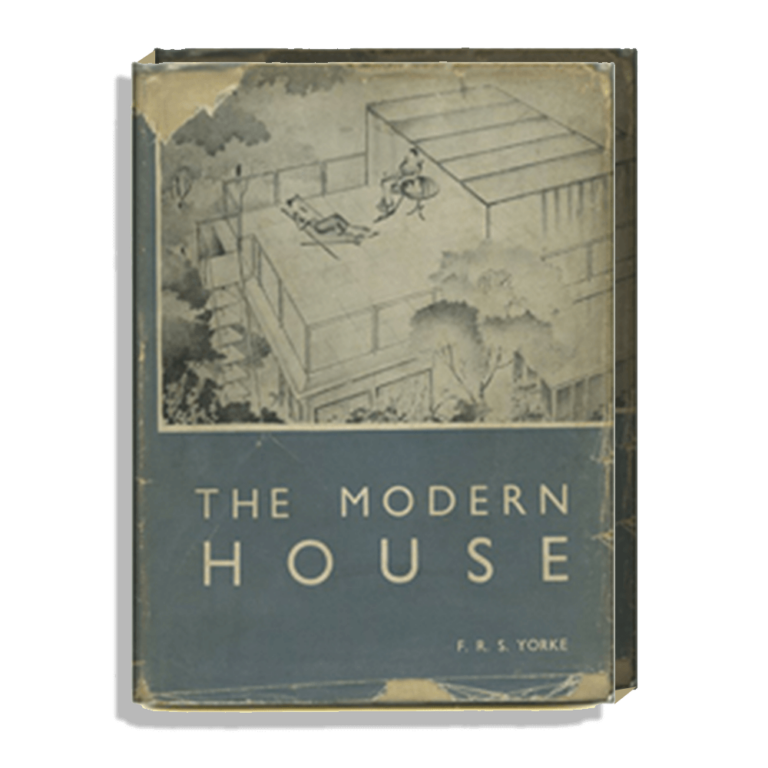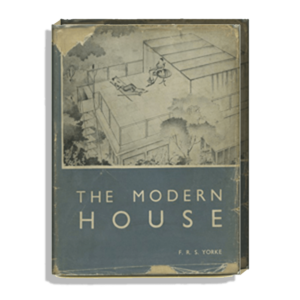 The Modern House
A classic survey of modernist architecture, complete with illustrations and plans.
4.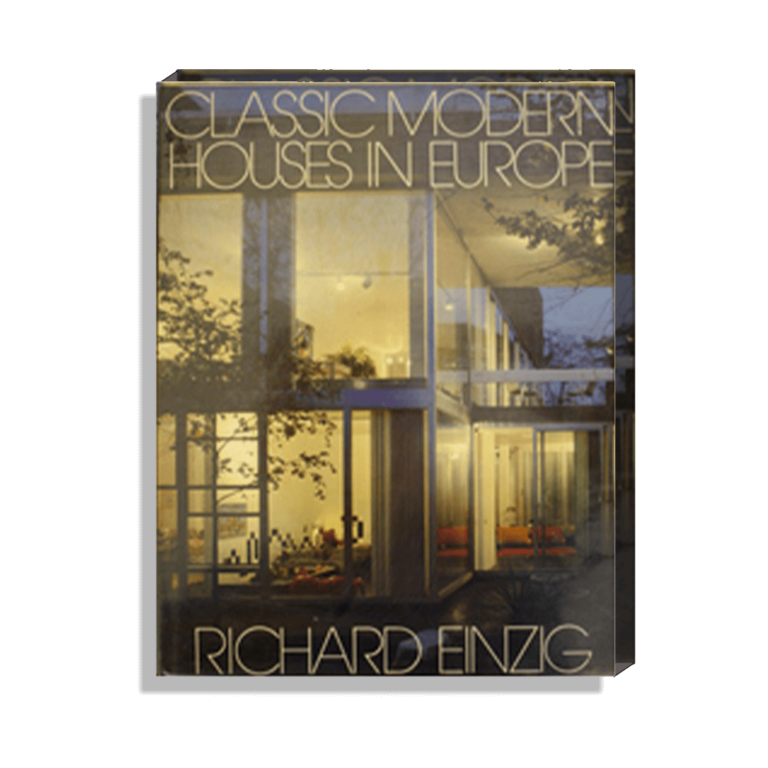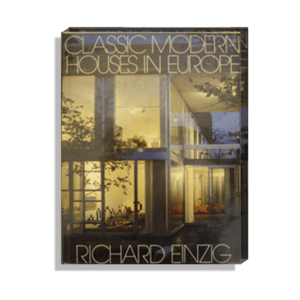 Classic Modern Houses in Europe
A dip into modern architecture with this guide to modern houses in Europe.
5.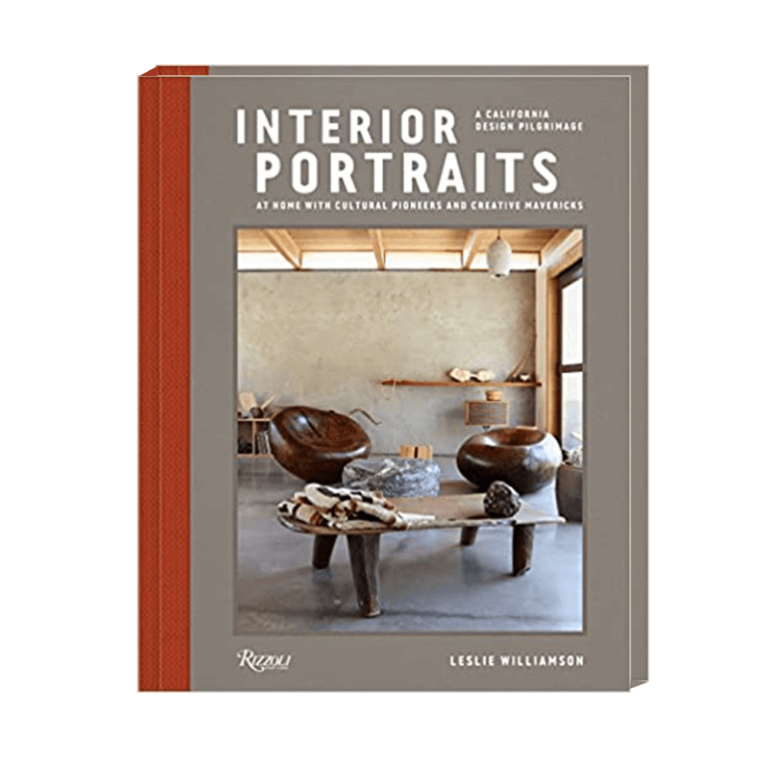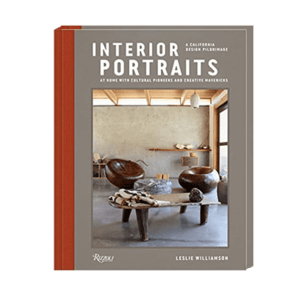 Interior Portraits: At Home With Cultural Pioneers and Creative Mavericks
A compelling take on California's cultural and creative forces. Williamson's enigmatic photography brings to life these trailblazing homes.
ask.
"I'm like an accident between the Bauhaus and the St Ives School."
Matt and Albert have been friends since school, so you could say they know each other pretty well. Here we learn how much they know and trust each other while finding a few new things about them for ourselves…
Would you rather live in a house with low ceilings or low light?
Albert:
Low light. I'd just spend more time outside. But at least it'd be nice in the evenings.
Matt:
Low ceilings. For me, natural light is the single most important element of a home.
What's your favourite, must-have feature of a house?
Albert:
A good front door and an interesting view.
Matt:
A connection to nature.
Do you like house music?
Albert:
Occasionally!
Matt:
I like music in a house, but I don't like house music.
What is your favourite room in a house?
Albert:
Living room. Utility Room.
Matt:
The kitchen. It's where food, family and friends come together.
Do you think your answer to the question above is a reflection of your personality and why?
Albert:
The living room is the most ostentatious room in the house and is the most expressive so I always like to see people's living rooms as they take the most care over it usually. The utility room is usually where the more intimate stuff is that people don't want you to see!
Matt:
Cooking is my favourite thing to do, because it's simultaneously solitary and sociable, creative and mindless.
What is the best house party you've ever thrown?
Albert:
I remember a monochrome new year party that I threw years ago. All black including the food and drink. I remember it was only Guinness and squid ink pasta!
Matt:
At The Modern House, we had a big bash to celebrate the opening of our new studio in Southwark. In one corner there was a Spanish man hacking off bits of iberico ham with a sharp knife, and in the other we had our voguish in-house DJ, Corey Hemingway, clad in Paloma Wool and red lipstick.
What's the most unusual thing that's ever happened on a modern house viewing?
Albert:
Being offered an artwork by a Turner Prize winner as a bribe to help the person secure a particular house. Of course I had to say no!
Matt:
Many years ago, one of our sales staff came across a dead cat in the living room. She had to usher it behind the sofa before the buyers saw it, then call the client to explain that Tiddles had gone a little rigid.
Would you trust each other to choose a house for each other?
Albert:
Absolutely. We almost always agree on what the good houses are!
Matt:
Yes, Albert knows me as well as anyone.
What design movement best sums up your personal style?
Albert:
I think the joy is roaming through lots of styles and movements. I've always liked the Italian Radical Design movement of the 79s / 80s but also Modern Scandinavia stuff (Aalto, Wegner etc).
Matt:
I'm like an accident between the Bauhaus and the St Ives School.
Whose house would you most like to step inside (or even steal)?
Albert:
This one: https://www.themodernhouse.com/journal/house-of-the-day-the-factory-by-ricardo-bofill/
Matt:
I'd be intrigued to visit Fallingwater to see if it lives up to its billing. The older I get, the more I'm drawn to the idea of houses being fused with the landscape.
END.