Katy's A-Z of Female Art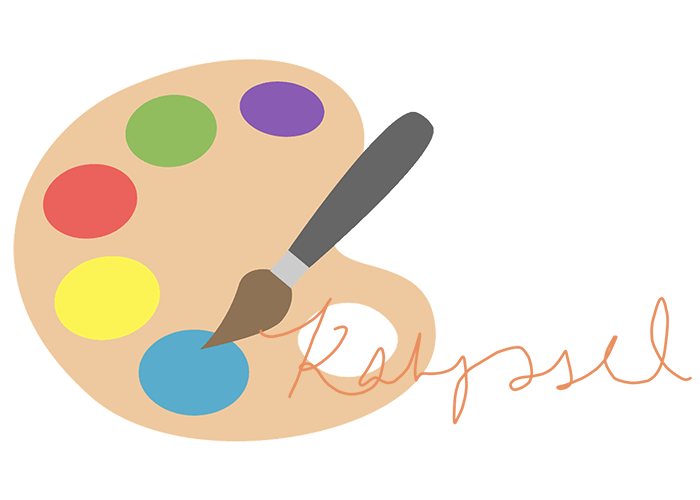 We've teamed up with Katy Hessel, founder of The Great Women Artists, to create your go-to guide to celebrate women artists for art lovers of any age, gender or generation. From American artist Alice Neel, who Katy considers the greatest portrait painter to ever lived and referred to herself as a 'collector of souls'–to, German-Ghanaian artist Zohra Opoku who examines political, historical, cultural and socio-economic influences in the context of Contemporary Ghana, join us in the conversation to re-address the gender imbalance in the art world and celebrate these women as they slowly make their way back into the canon of art history.
A
Alice Neel
The greatest portrait painter to ever live and the inspiration behind @thegreatwomenartists. Alice Neel painted everyone from Andy Warhol to her landlord's son Benjamin. She referred to herself as a 'collector of souls'.
B
Barbara Hepworth
The legendary sculptor and leader of the St Ives Group, Barbara Hepworth was known for exploring form and emulating nature in her organic sculptures.
C
Clementine Keith Roach
One of the most exciting ceramicists working now. As if to fuse the historic and contemporary, Clementine transforms traditional Greek vases with protruding arms, feet, hands, and breasts. Often splattered with paint or plaster, she gives you a sensation like a modern-day Alina Szapocznikow.
1. Did you know?
Ever wondered who might have inspired Jackson Pollock's drip-painting technique? Pollock, along with critic Clement Greenberg, visited Peggy Guggenheim's The Art of This Century Gallery in 1945, which featured the Ukrainian-American self-taught abstract expressionist Janet Sobel. In Clement Greenberg's essay, "'American-Type' Painting", he cited Sobel's paintings at as the first effect of all-over painting he had seen: "Pollock (and I myself) admired these paintings rather furtively… Pollock had admitted that these pictures had made an impact on him." (Note: Sobel was experimenting with the technique roughly 3 years before Pollock in 1944, his first were in 1947!).
D
Dora Maar
Maar was one of the most celebrated Surrealist photographers who lived in Paris in the early half of the 20th century. Exhibiting widely throughout the 1930s, Maar setup a studio in her early 20s THRIVING and earning herself some of the biggest commissions fromthe brands of her day, creating some of the most inventive and creative adverts for shampoo to anti-ageing cream.
E
Emma Amos
A prominent member of the collective Spiral, the Atlanta-born Amos is known for her post-modern figurative paintings and textiles.
2. Did you know?
In the early years of the 20th century, a little-known Swedish artist was creating the first sites of what we now know as 'Abstraction'. Born in Stockholm in 1862, Hilma Af Klint went on to study at the city's Royal Academy of Fine Art, and soon after estab- lished herself as a respected painter. However it was during this time, approaching the turn of the century, that she became deeply involved in Spiritualism and Theosophy. Between 1906–1915, Af Klint produced her first group of vibrantly coloured, non-objective and almost hallucinogenic work featuring biomorphic and geometric forms on both expansive and intimate scales that derived directly from these belief systems. What she didn't realise, was how she was pushing the vocabulary of abstraction – just a few years before Malevich and Kandinsky burst on to the scene – by experimenting with form and seriality. Rarely exhibiting these works, she was convinced the world was not ready to see them and it wasn't until 1986 – nearly forty years after her death – that people began to discover this forgotten woman!
F
Frida Kahlo
The most iconic artist from history. The Mexican-born, left-wing activist, who, through her portraiture documented her life – her dual identity, love, death, religion, marriage, fertility, infertility.
G
Gertrude Abercrombie
Known for her mysterious signature style comprised of dusky skies and minimal clouds, "Queen of Bohemia" Gertrude Abercrombie's flat figures and expansive land- scapes became an iconic image in mid-Century America.
H
Hevy Kahraman
Hayv Kahraman is known for her ghost-like female figures that draw on her experience as an Iraqi forced to flee the Gulf War first to Europe before ending up in the US.
I
Isa Genzken
Currently on view at London's Hauser & Wirth on Savile Row, German-born Isa Genzken is one of the most im-portant and influential artists in the world known for her multi-faceted practice that encompasses a myriad of mediums, including installation and found objects!
3. Did you know?
Between the years 1974–1979 Judy Chicago – the "godmother" of feminist artspent five years building the iconic work known as The Dinner Party. Now housed in New York City's Brooklyn Museum, this iconic work celebrates the lives of 39 women from both history and antiquity as places at a table. Inside of the triangular pyramidal porcelain table inscribes the name of 999 further women. A MUST for any art lover.
J
Judy Chicago
Godmother of feminist art Judy Chicago is famed for her tireless work promoting women, and women from history. Known for her vibrant and colourful minimalist paintings, she is also the maker of the greatest artwork of all time: The Dinner Party, a giant triangular table adorned with the place names of 39 women from history.
K
Kudzanai-Violet Hwami
Young, London-based Zimbabwe-born painter Kudzanai Violet Hwami is known for drawing from family photographs and portraying her personal experiences of geographical dislocation and displacement.
L
Linda Nochlin
The author of the seminal essay, Why Have There Been No Great Women Artists? which acted as a catalyst to kickstart the feminist movement of the 70s in America.
M
MoMA
The greatest Modern Art museum in the world. Think Faith Ringgold, to Sarah Sze, Howardena Pindell to Paula Modersohn-Becker's iconic self portrait.
4. Did you know?
Towards the end of the 19th century, women, for the first time were allowed to be admitted to the Glasgow School of Art. Along with her sister Frances, Margaret Macdonald Mackintosh was one of the first to attend the school. Instrumental inthe evolution of the decorative and interior design style knownas the 'Glasgow Style', which the city still very much pays homage to, Mackintosh was known for her gold plates of elegant women swept up in gold dreamscapes. After exhibiting at Vienna's Succession in 1900, it is known that Klimt was particularly influenced by her work, especially for his 1907 masterpiece, Woman in Gold.
N
Nicole Eisenman
Populating her works with emotionally resonant, cartoonish figures, formed out of exaggerated, painterly lines and intense colours, Eisenman ultimately explores the human condition. Her view is remarkably intimate with images of swarming interiors and internal moments.
O
Ophelia reinterpreted by Lisa Brice
South African-born Brice lathers layers of art historical references on her beautiful paintings, including cannily interweaving characters from historical works – such as Millais' Ophelia – to disrupt art history through the male gaze.
P
Peggy Guggenheim & Peggy Guggenheim Museum
The eccentric art collector and dealer, who left her legacy at Venice's best museum: The Peggy Guggenheim Museum full of surrealist and contemporary wonders.
Q
Queen Elizabeth by Genieve Figgis
Queen Elizabeth II by the lrish artist Genieve Figgis. Working in oil and acrylic and at small to mid-scale, Genieve Figgis produces paintings rich in color, texture, and humor. Often re-imagining and re-staging historical works – from Boucher, Fragonard, and Watteau – Figgis is particularly interested in scenes that feature sumptuous domestic interiors and stately country homes.
R
Robin F Williams
Brooklyn-based painter Robin F Williams explores narratives about childhood, identity in gender, whilst being swept up in her electric palette. Breaking down ideas around femininity that not only play with ideas around the hyper-idealised world of 70s advertising, but also its similarities to the historical language of European oil painting, which both depicted women in such extraordinarily sexualised male-gaze-way.
S
Somaya Critchlow
Young, London-based painter is reinterpreting the female nude with her sumptuous (and sometimes miniature!) paintings.
5. Did you know?
Founding member of the A.I.R Gallery in NYC – the first all-female artists cooperative gallery in the USA; the first black woman curator at MoMA who spent her evenings and weekends creating some of the most beautiful, thrilling, groundbreaking, and pioneering Abstract Paintings. Due to the lack of natural light in her studio from working into the late hours, Pindell experimented with colour as well as form, moving away from figuration and into dots and grids, which has since cemented her as one of the greatest art- ists still working today.
T
Tate Modern
My favourite place in the world.
U
Ukiyo-e movement Katsushika Oi
The little-known daughter of Hokusai, Katsushika Oi was an accomplished painter and assistant to her father at the time he created The Great Wave Off Kanagawa.
V
Vaiva Grainyte and Lina Lapelyte
Last year's Venice Biennale saw this duo claim the highly regarded Golden Lion award for their outstanding operative performance, Sun and Sea: Marina, for the Lithuanian pavilion.
W
Wangechi Mutu
Through vibrant and powerful collage, films, sculptures and installations, Wangechi Mutu explores sexuality, femininity, politics and mythmaking.
X
Xiang Jing
Chinese sculptor Xiang Jing explores representation of the female nude and its 'internality' through her work in fibreglass.
Y
Yayoi Kusama
Japanese sensation Kusama is known for her spotted pumpkins, glittering mirror rooms, and infinity nets that allow us to see the world from her unique perspective.
Z
Zohra Opoku
The current artist for Hayward's billboard commission, German-Ghanaian Zohra examines political, historical, cultural and socio-economic influences in the context of Contmporary Ghana.