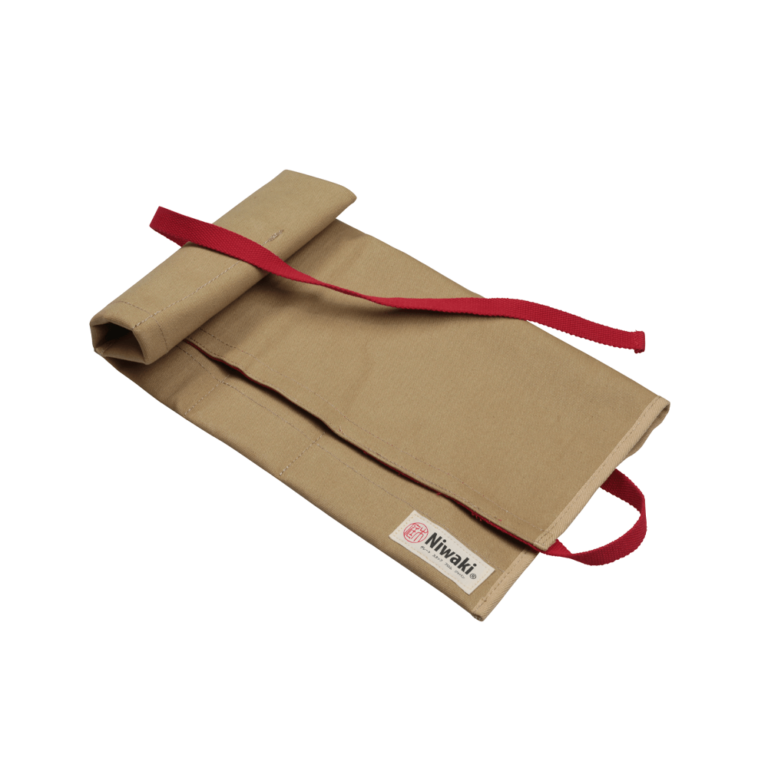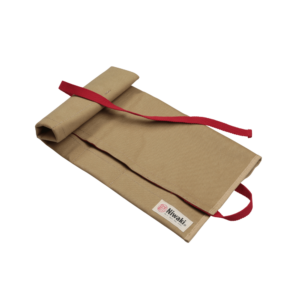 Tool Roll
by Niwaki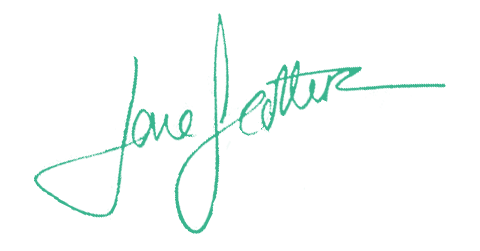 Description
The perfect tool roll for gardeners, craftspeople and chefs. 5 lined pockets for your essential kit–whether that's gardening stuff, woodworking tools, paint brushes, kitchen knives or even cutlery for picnics or camping trip. Flip the tool roll over for shorter things or leave it open for longer protrusions.
Heavy duty, weatherproof canvas. Holds a Hori Hori, in case you're wondering.
Click to explore Jane's Semaine
Size & Details
Standard Niwaki Tan 16oz coated canvas.