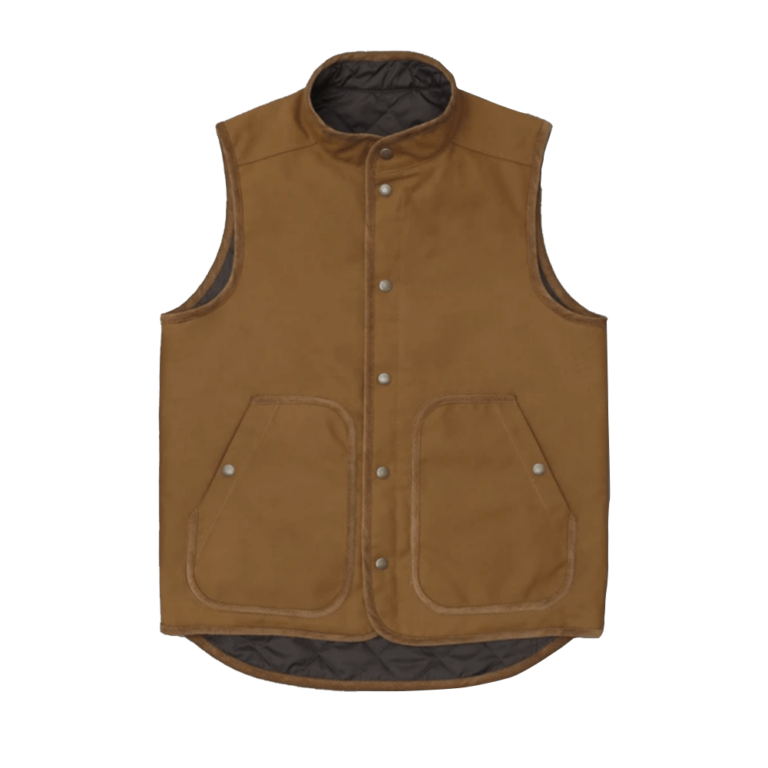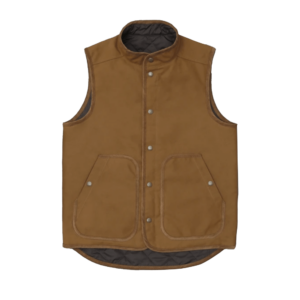 Workwear Brown Gilet
by Labor and Wait
Description
A utilitarian classic with the style of classic workwear, this gilet will keep you stylish and warm from the city to the countryside. Functional and practical, this vest is inspired by a garment worn by a bucolic labourer.
This unisex gilet is reversible and made from canvas on one side, and diamond quilt on the other.
Made in collaboration with Levnham of Suoffolk, England.
Click to explore Merlin's Semaine
Size & Details
Canvas with corduroy trim on one side, quilted diamond on the other
Proudly made in Suffolk, England.