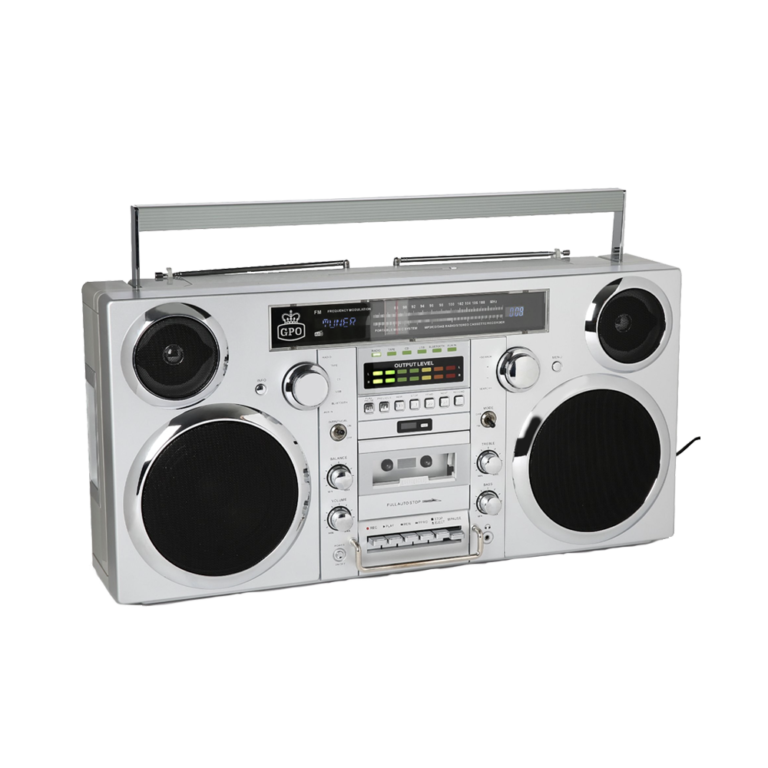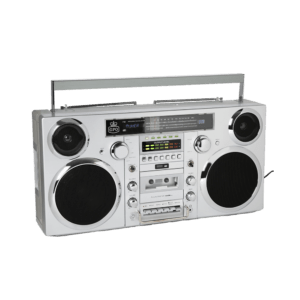 Boombox
by Brooklyn Boombox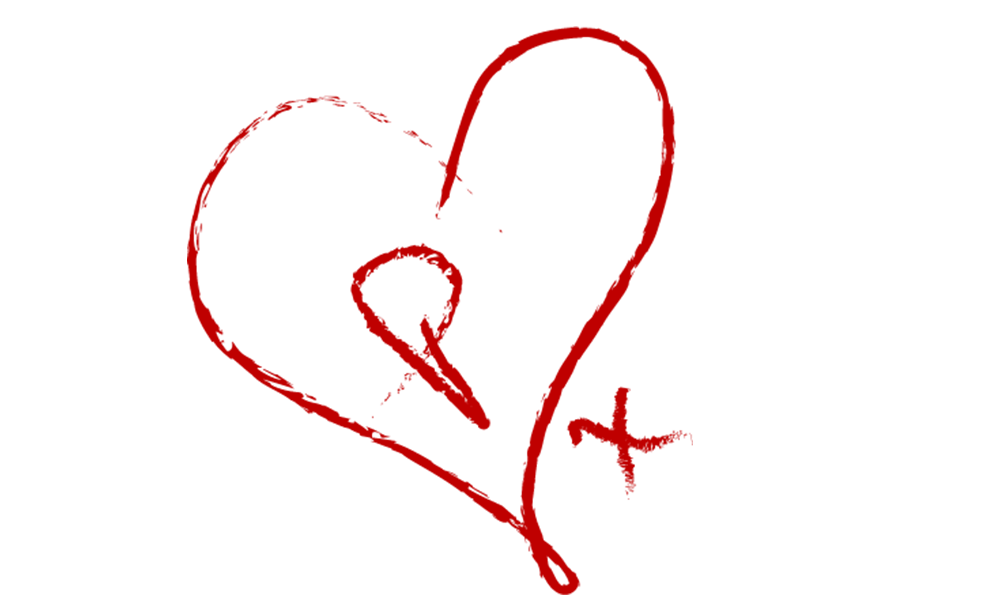 Description
Let's bring the eighties sound up to date with a retro twist. This Brooklyn Boombox has been cleverly developed by sound expert GPO.
Offering both style and sound, the Brooklyn Boombox takes on a retro form, but is finished with two 40 watt speakers, Bluetooth connectivity and a top-loading CD player, as well as DAB and DAB+ radio. Keeping in touch with its retro roots, the boombox features an integrated cassette player with recording function and a digital tape counter.
Boasting volume, balance, bass and treble controls, this completely portable speaker has a playback time of four hours and a charge time of just one and a half hours.