And so it began, on a day like any other, Heather Renée Sweet, a 13-year-old girl, the blonde-haired daughter of a machinist and a manicurist living in rural Michigan, went shopping with her mother. "She bought me a white cotton bra and a pair of pantyhose you used to find in those L'eggs eggs," she recalls. "When I opened the package and found a pair of wrinkly, flesh-toned tights inside, I felt disappointed. I wanted to look like the women I saw in my father's Playboy magazines." And there you have it, with the crack of an egg – pop! – came the inception of an idea, a persona, a star that would become known as Dita Von Teese.
Her nom de scene says it all: Dita Von Teese, notorious femme fatale, beguiling burlesque queen. The mere mention of her name conjures images of a languid seductress, draped in diamonds, strewn across a tufted chaise covered in ballet-peach satin. But Von Teese is far more than a busty bombshell. She is an avant-garde performance artist in demand across the globe, a wily businesswoman, and a successful author. Her new 400-page tome, Your Beauty Mark: The Ultimate Guide to Eccentric Glamour (Dey Street Books), hit bookshelves in December.
Von Teese's life reads like a Horatio Alger story with a saucy twist. At the age of 16, when she was still simply Sweet, she began working at a clothing store specializing in lingerie. Surrounded by the kind of lacy luxury that featured so prominently in the glamorous 1940s films her mother had introduced her to, Von Teese became inspired to learn all the ins-and-outs of intimate apparel. She worked at that shop until she went to college to study "Historic Costuming." After graduation, she moved to Los Angeles and began working as a costume designer.
Photography by Giada Mariani
It wasn't until December of 2002 that the nascent superstar came up with the name Dita Von Teese, a persona she created to accompany her long coveted spread in Playboy. She chose "Dita" as an homage to Dita Parlo, the 1920s silent film actress, but the surname "Von Teese" was more of a happy accident. It was originally Von Treese—a name she plucked from the phonebook—until an editor at Playboy made the all-too-appropriate typo. The name stuck.
In short order, Dita Von Teese became an international sensation, parlaying her success as a performer and trendsetter into a booming business. She has designed lingerie and loungewear collections, created makeup and perfume lines, and written books that celebrate women and offer fresh perspectives on traditional notions of beauty. On the pages of glossy magazines and fashionable websites, she is unmistakable. You won't see Von Teese out and about without her signature look: a feline flick, crimson lips, and her striking blue-black cheveux, always perfectly coiffed. She still does her own hair, makeup, and styling, and she takes great care of her alabaster skin. The only mark upon her body is a tattooed beauty spot at the top of her left cheekbone—a nod to the sultry starlets of Hollywood's Golden Age.
Ask her about red lipstick and the sex symbol opines with scholarly precision. There is matte, which she prefers, or glossy. There is blue-red and orange-red, which she likens to a tomato and says is best kept for the summertime. Then there is the semi-permanent Lip-Ink, a product praised by thespians and porn stars alike. Her favorite red is her own, "Von Teese" by MAC, which is already sold out in Europe; other reliable options include Maybelline's "Red Revival" and YSL's "Rouge Pur Couture." She refuses to be seen without a splash of one of the aforementioned hues. For Dita, red means go.
All of this and more can be found in Von Teese's latest book, which delves into the history of makeup, the tricks of the trade, skincare, nutrition, and plastic surgery. Her aim, she says, is to celebrate beauty in all of its diversity. Von Teese insists that she doesn't want readers to recreate the looks that work for her, but rather, to embrace their own innate sense of style and self-expression.
"I remember watching 'Phil Donahue' when I was younger and being disappointed by the makeover specials," Von Teese says. "They would take these truly exquisite women who had maintained their hair and makeup routines for 20 to 30 years and give them a 1980s revamp. I always cringed at the uncomfortable expression on their faces when their makeovers were unveiled."
Von Teese draws inspiration from fashion iconoclasts such as Luisa Casati, Anna Piaggi, and Isabella Blow. The fashion flock, in turn, look to Von Teese to set their style compasses. She regularly appears in the front row at Christian Dior, Vivienne Westwood, Jean Paul Gaultier, and Marc Jacobs shows. Recently, she performed at the opening of the new Louis Vuitton flagship store in Paris, and took the stage at a show for Cartier in Bulgaria, where she emerged from a life-size version of the jeweler's iconic red box, drenched in diamonds. Her next grand spectacle will unfold at the Crazy Horse in Paris this March.
Von Teese attributes her ongoing allure to the increasingly archaic art of seduction. "I put the tease back in striptease," she says succinctly. But that assessment is a serious understatement. Dita Von Teese has taken history, brought it back to life, placed it in an entirely new context, and made it her own. She knows how to inspire desire and she always leaves her audience begging for more. Her approach may be a blast from the past, but this bewitching goddess is aiming full-throttle towards the future.
By Brandon Palas for Semaine.
shop.
"An Icon's Essentials"
We won't guarantee these products will make you the burlesque queen Dita is...but let's put it this way, you'll be on your way.
explore.
"Making the Most of Paris"
Dita shares her carnet of her favourite addresses in the city of light and a few of her travel secrets.
The epitome of French style, L'Hotel was the world's first boutique hotel and last home of Oscar Wilde. Immerse yourself in an aesthetic steeped in history.
You'll find some of the most traditional French dishes at this Brasserie, reflecting the image of the place as simple, warm and friendly. That, and the 'best sauerkraut in Paris'.
If you have an interest in natural history, this Parisian institution, founded in 1831, is the place to visit.
Located in the heart of the 16th arrondissement, this luxury hotel is the only base you need to ensure your trip to Paris is one to remember.
A must try restaurant in Paris, the menu offers small, shareable dishes and a few larger plates to satisfy any appetite.
Since 1904, this perfumery has made its name as one of the most prestigious, borne out of uncompromising luxury and continual modernity.
Based in Paris, this gourmet tea company was founded by two brothers, hoping to bring together some of the world's most prestigious teas. From white tea from Scotland to Darjeeling first flush.
A slice of England in Paris, Tea Caddy is nestled in the 5th arrondissement, welcoming you into a very British atmosphere.
read.
"Take a leaf out of Dita's Book"
Dita's guide and more.
1.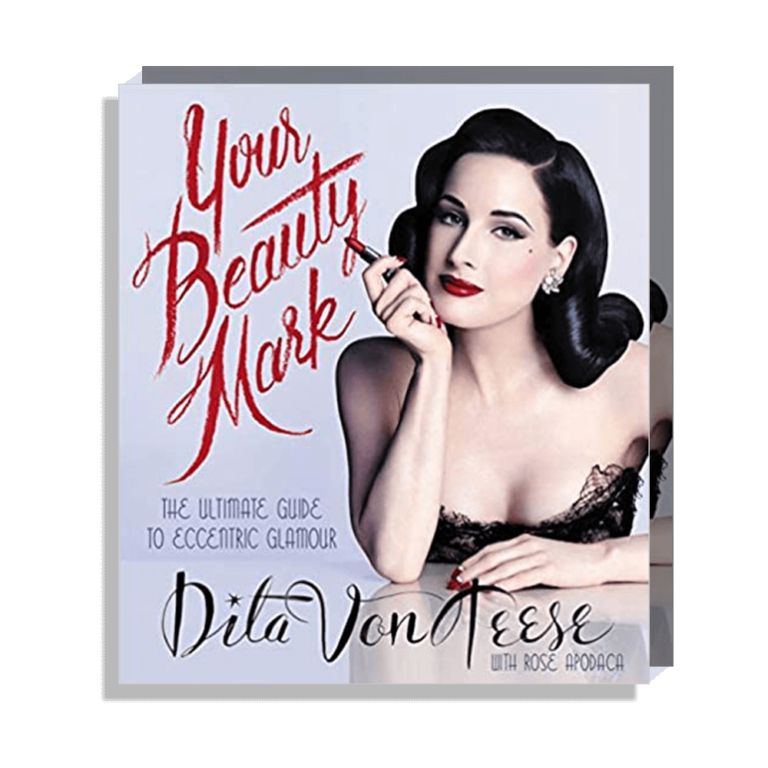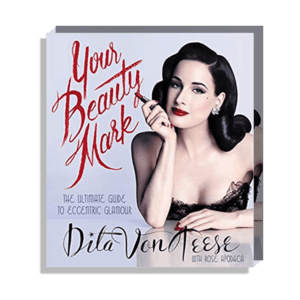 Your Beauty Mark: The Ultimate Guide to Eccentric Glamour
This extensive book is packed with everything you need to emanate Dita's iconic routine, complete with the skills and history to make it your own.
2.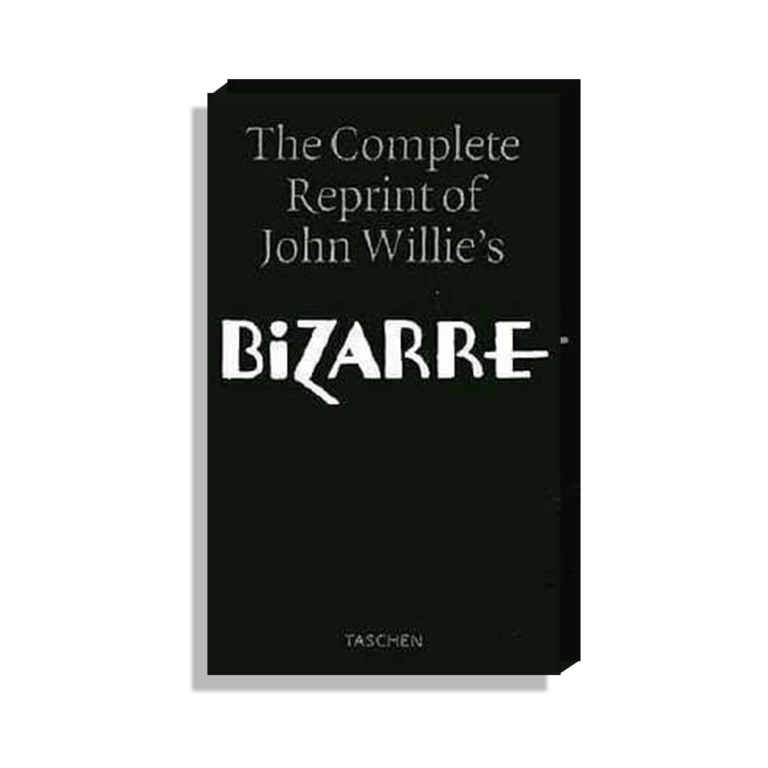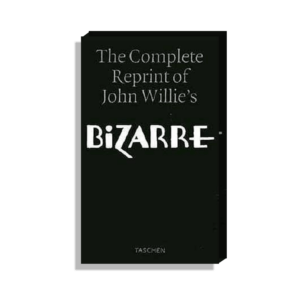 The Complete Reprint of John Willie's Bizarre
Fetish fashion is compiled together in this immense collection of John Willie's 'Bizarre' magazine.
3.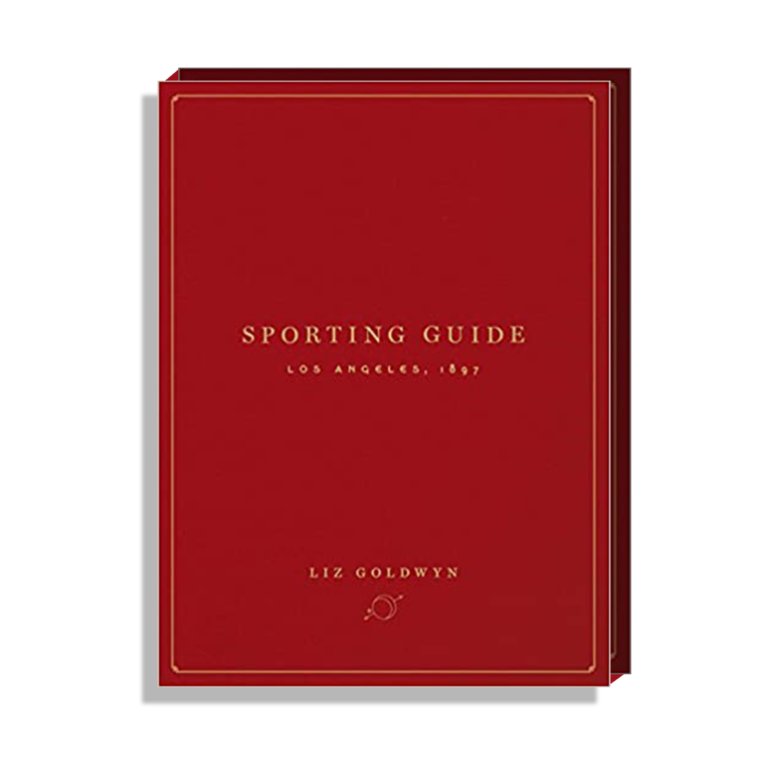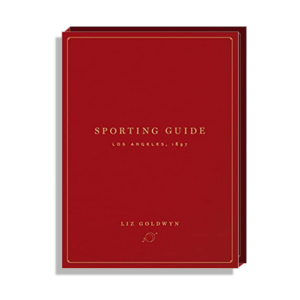 Sporting Guide: Los Angeles, 1897
The Los Angeles of the 1890s, a pocket guide to the brothels of the day.
4.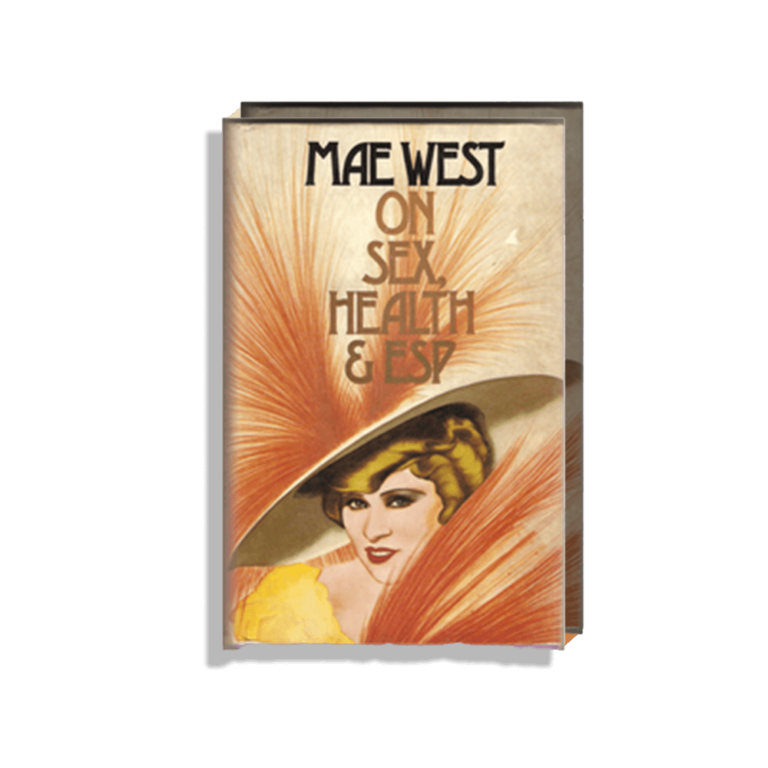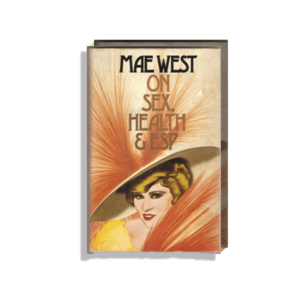 Mae West On Sex, Health and E.S.P.
A privileged read filled with advice, anecdotes and Mae West's signature wit.
5.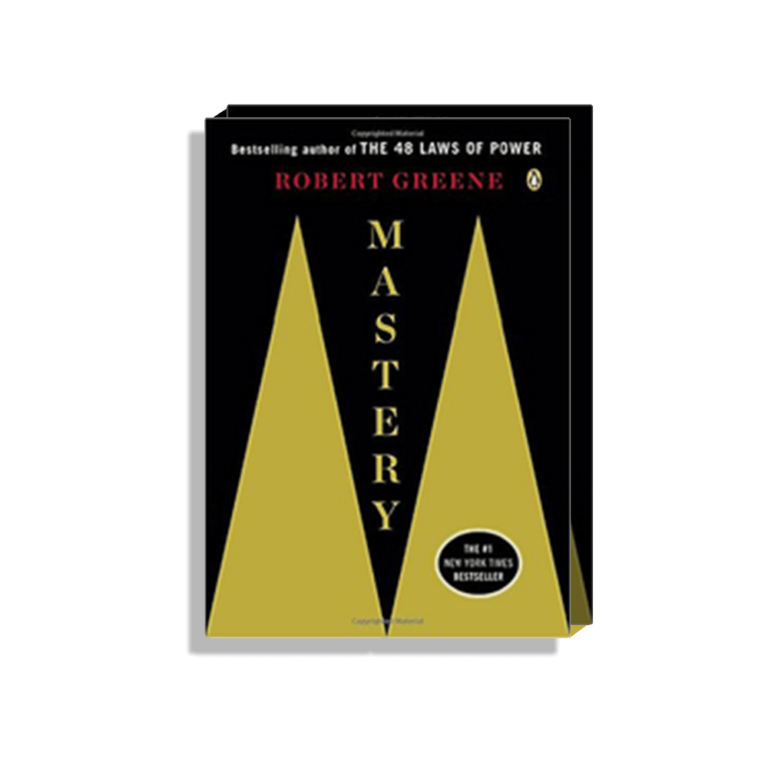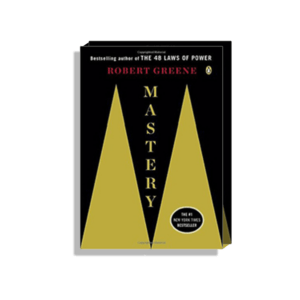 Mastery
Mastery blends psychology and history to provide a guide to greatness and living by one's own rules.
6.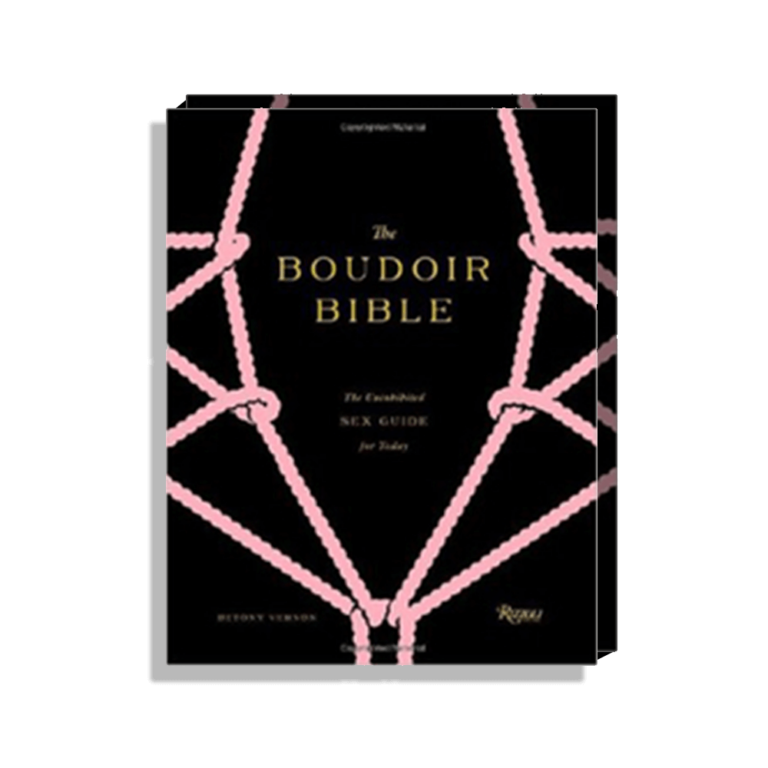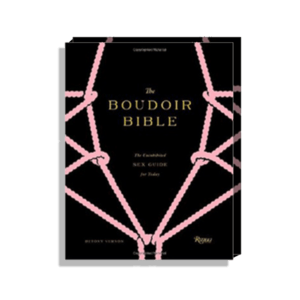 The Boudoir Bible: The Uninhibited Sex Guide for Today
As we approach a new sexual landscape in the 21st century, this instructional guide is the only one you need.