T
his Semaine is an education, of sorts, for us all. Guided by Geneva-born, London-based jewellery designer, Sabine Getty, we embark upon a journey that may be perilous, but if studied correctly will enable us all to learn how to navigate the every day as a chicer, and of course, therefore, better, version of ourselves. Sabine Getty isn't your average professor. Sparkling, head to toe, in precious gemstones – that she knows like the back of her hand thanks to her studies at the Gemological Institute of America, in New York – Sabine's unique and detailed understanding of all things chic has seen her become a figure of great esteem in the design industry. What we can learn immediately from Sabine, is that the origin of chic does not come from the outside. It must come from within, one must understand oneself and "not give a shit" what other people think. Which is why she's the perfect guide to this week, but if you're still not convinced, we decided to give you a run through of her chic credentials, just so you know you're in safe hands.
Moulded by her upbringing, that was colourfully co-ordinated alongside her interior designer mother Karine Ratl's extensive collection of pieces from The Memphis Group, Sabine's own aesthetic is an amalgamation of her early memories of fashion and film imagery that were lived amongst those haphazard and geometric forms – that actually now occupy space in Sabine's studio come showroom in central London. It is, therefore, no wonder that her most recent collections, "Memphis" and the more affordable "Baby Memphis" borrow the name and style of Ettore Sottsas' cultural phenomenon. Sabine's first collection was reminiscent of 1920's decadence, mixed in with a modern twist. Which is no doubt an element of what helps Sabine navigate the notion of chic so expertly? Her ability to reimagine the vintage from a different vantage point, and then communicate and physically mould it into the present, via the medium of some of the finest metals and minerals, ensures that each collection she creates exudes a certain quality. Like a gemstone catches the sunlight, Sabine's designs instantly enraptured the attention of industry experts, even before she dreamt up the idea of starting her own business. After a chance meeting with a buyer at Maxfield, a collection of luxury boutiques based in Los Angeles, who placed an order from Sabine before her business even had a name, some could say she fell into building her own business, and now five years, a marriage and a daughter later, her designs are latched and clasped onto the limbs and extremities of some of the most familiar names in the creative and entertainment industries – listing Celine Dion and Rihanna, to name a few. "I have a new high-end collection that is coming out soon" she says, of the line inspired by her daughter, Gene's toys. "It's going to be very small, only maybe eight or nine pieces" and is currently set to be available in late January.
While chatting, it's easy to be distracted by his neon-orange hanging lamp, or the lacquered trays on the side table. Like his online and design projects, chatting with Luke throws up his many inspirations.We touch on Gucci ("I adore the mishmash of historical references, it's like entering a magical world"), Call Me By Your Name ("my dream dinner party would be Luca Guadagnino, but also Cecil Beaton, David Hockney, Piero Fornasetti, Ruth Rogers, Denton Welch, Vita Sackville-West, Duncan Grant and Luisa Casati"), and biographies ("One of my recent favourites was about the fantastic artist Rex Whistler and his friend Edith Olivier — she lived in Wiltshire — it describes their special friendship up until Whistler's untimely death.").As the "young designer to watch" narrative has played out, he's been described a 'phenom', or a 'wunderkind'. What's satisfying to witness, though, is Luke riding this cavalcade of praise to an even more exciting phase of his career — with menswear, exhibitions, and furniture on the horizon.So, enough from us. It's time for you to actually meet your teacher for the week. Pay attention, take notes. We're sure you'll ace her end of year exam.
Photography by Alice Rosati
Semaine: Could you tell us a bit about your journey into design?
Sabine: I think it's difficult for creative people to go through the system of school. I think this happens to a lot of people, so I guess I was one of those. I was really bad at school, always punished, and not following the rules, always studying last minute, cheating – you name it! I think from a very young age, I knew I didn't want to do something that was square, at all. I wanted to do something very creative, and there were so many creative alleys whether that be design or even theatre, dancing, singing… Design was just the one that stuck. I didn't really pursue it professionally, but I'd take classes and go to see everything, and performing, dancing and singing was my happiest time, I loved it. For example, you know the 70's musical Hair? I dragged all of my friends to come and see it like four times in a row and then I wrote a movie about it with choreography that I made up and copied from the play and then I would film it and I would force everyone to get into it and then I would design the flare trousers with flowers and patches on… It wasn't professional, but it was so fulfilling to do that, as I was growing up.
Semaine: Do you feel like you fell into your love for jewellery?
Sabine: I think I kind of fell into it in the sense that I didn't grow up wanting to make jewellery or anything like that, there was something about it that was less abstract than all the other things, like singing and dancing and stuff like that. The thing with jewellery is that it is tangible. You have to use metal to make it, you have to use stones and then you have a result. You have a piece of jewellery that you can feel, and it is wearable and usable. There was something that I liked about that. It was a real craft that I was learning and that's what I liked about it. But it could have been clothing, it could have been other things, but it just so happened that it was jewellery.
Semaine: You describe jewellery as a language. What do you mean by this?
Sabine: When you create something, everything that you're making is trying to say something. That's what I mean when I'm saying language, in the sense that there's nothing else that needs to be added to it. Just looking at a piece of jewellery and touching it and feeling it – it tells you a whole story and you feel something when you put it on.
Semaine: Who are your biggest inspirations and icons, and have they changed over time?
Semaine: Who are your biggest inspirations and icons, and have they changed over time?
Sabine: The 80's are a very big part of what I feel connected to and what makes me vibrate. This all comes from things that are stuck in my visual memory from when I was a child. It's hard to explain because it's kind of like a visual of my mother's up-dos and crazy big shoulders and red nails and colours, the Memphis design. All of that was printed in my mind and I noticed that I constantly tried to go back to that… Maybe it was an especially happy time or something that I'm always trying to recreate and bring out in my design. Something very colourful and happy and just a bit 80s!
Semaine: Do you find it hard to stay modern but also maintain a classic element to your designs?
Sabine: Yes, but in the sense that I'm not very modern, like literally two days ago I was in a vintage store and there were all these incredible Yves Saint Laurent pieces. I put them on and I find them so fabulous and then I notice that it's, you know, huge shoulders, coloured fabrics, very heavy in print and it's very significant of a time that is not today, so my only way to live in both worlds is to be wearing those Yves Saint Laurent pieces with jeans or Supergas. For me, modernity is comfort, and chic is elegance. It's a form of innate elegance and Yves Saint Laurent is all about that. That's one of the best ways to describe it, an Yves Saint Laurent jacket and jeans, for me that's chic and modern at the same time.
Semaine: Who are your chic icons?
Sabine: For me, there is no one more chic than Catherine Deneuve, and I think if you were to tell her that, it would piss her off so much… That's what's so chic about her. She really doesn't give a shit, and that's why I love her so much. She's super chic and she really doesn't care to be that.
Semaine: Is this a something that you take into your own designs, especially when creating new collections?
Sabine: No, not at all, and it's not even thought about. I'm just going to create something that I feel like creating or wearing. Or if I think "Oh, wouldn't it be cool if something like that existed" and chic is not something you can fabricate. It's always either there or not there.
Semaine: For you, jewellery design stuck, but what advice do you have for those who haven't yet figured out their creative calling?
Sabine: I would say, focus on your lane. Don't look left or right too much, just do you. And also don't limit yourself at just one thing, people are so multi-talented and it's so annoying to see people just pursuing one thing, if you're a creative person, you can be creative in many fields, so just go for it!
By Kezia Navey for Semaine.
Sabine cites Catherine Deneuve as the chicest woman who ever lived. Deneuve doesn't star in any of the films listed below, nor are these films essential for your chic education… But Sabine likes them, and we all deserve a study break sometimes.
1:
The First Wives Club
HUGH WILSON, 1996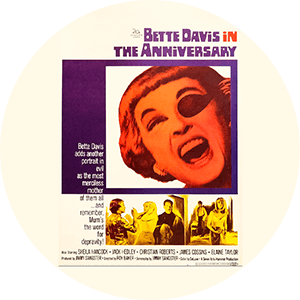 Goldie Hawn, Diane Keaton, and Bette Midler star in this comedy based on the best-selling novel by Olivia Goldsmith. The three women are united due to the fact they are all facing impending divorces after their husbands left them for newer models. However, they don't just sit back but instead, together, plot their revenge. It is an absolute classic, which will have you roaring with laughter.
2:
La Chamade
ALAIN CAVALIER, 1968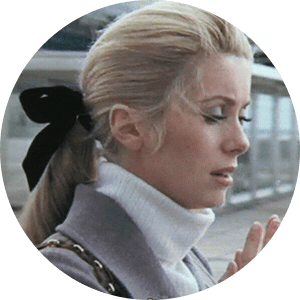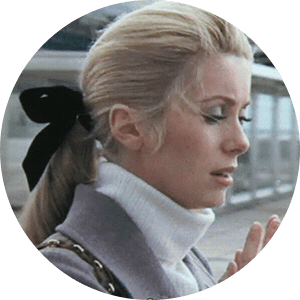 For love, or for money- this is the question a young mistress, played by Catherine Deneuve, is grappling with in this romantic drama. After being the mistress of an older wealthy businessman, she finds herself falling in love with a man her own age. However, she struggles to let go of the material comforts that came from her older lover. Who will she choose?
3:
Overboard
GARRY MARSHALL, 1987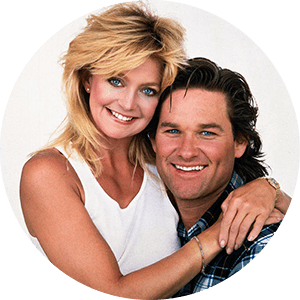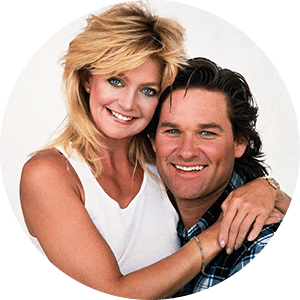 Overboard is an American rom-com that features the glorious Goldie Hawn, who plays a beautiful but cruel heiress who rudely cheats paying a carpenter. However, when she gets amnesia and can no longer remember the incident, he returns and introduces her to a way of living that she is certainly not accustomed to.
4:
The Thomas Crown Affair
JOHN MCTIERNAN, 1999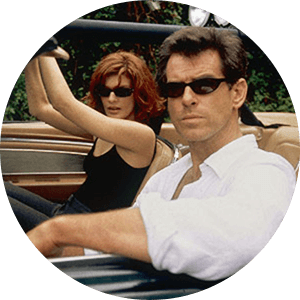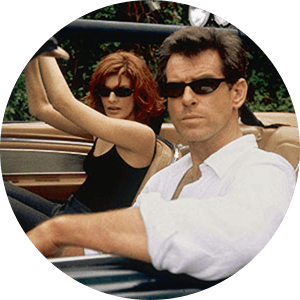 Billionaire Thomas Crown, played by Piers Brosnan, is a wealthy playboy who amuses himself by stealing precious works of art after deciding that his lavish lifestyle has started to bore him. However, he meets his match when a beautiful insurance investigator starts pursuing him, but quickly after the chase begins, they fall in love.
5:
The Graduate
MIKE NICHOLS, 1967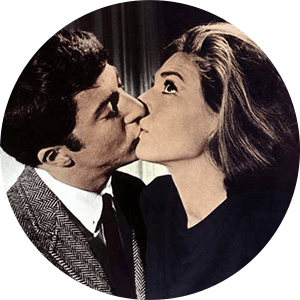 The Graduate follows the life of a confused young graduate, played by Dustin Hoffman, who after being set up with a beautiful young woman for marriage by his parents, finds himself seduced by her Mother, Mrs. Robinson. This must-see classic is not only an enchanting story but also has one of the best soundtracks.
Chic can, and will, be found in the everyday and to have the chicest essentials is to have a solid foundation. Here are the pieces that will help you build upwards towards chic perfection - the essential starting point for your chic education.
explore.
"Getty Around the World"
The one and only. The chicest of them all.
Le Louvre
Rue de Rivoli
75001 Paris
France
It really doesn't get any chicer than the Louvre. In the chicest city, the chicest art, the chicest gardens, you get where this is going.
1.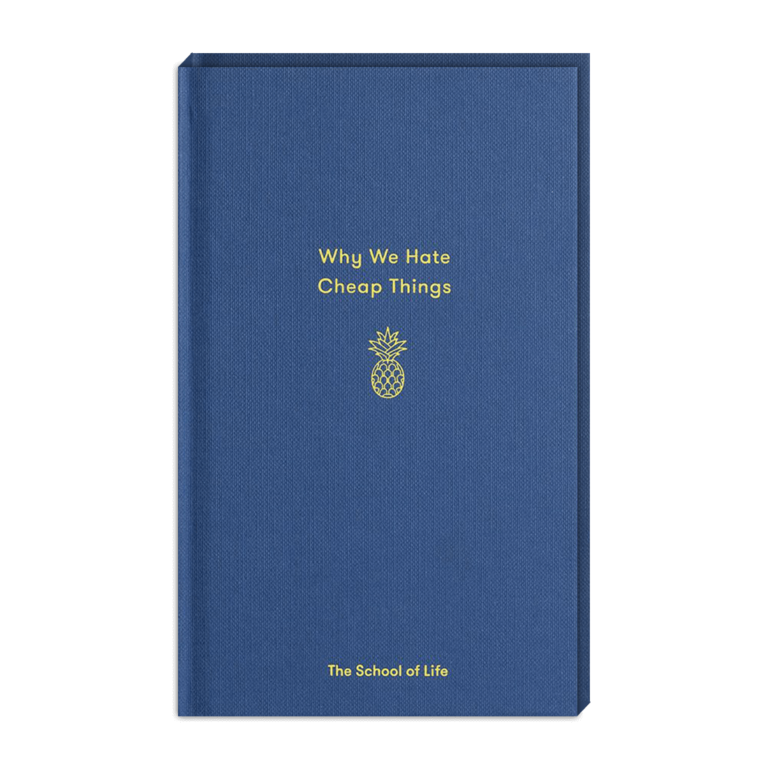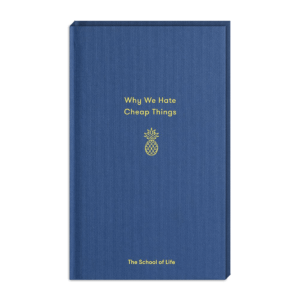 Why We Hate Cheap Things
The School of Life
2.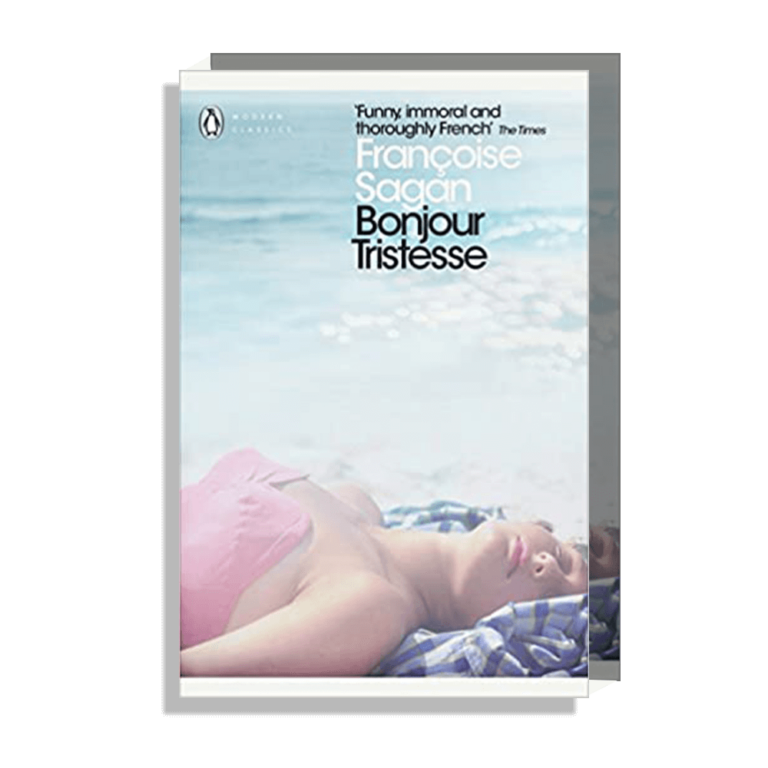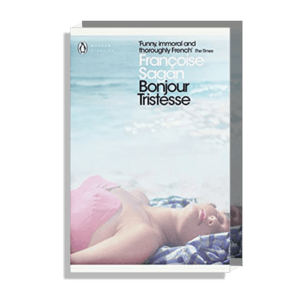 Bonjour Tristesse
Francoise Sagan
3.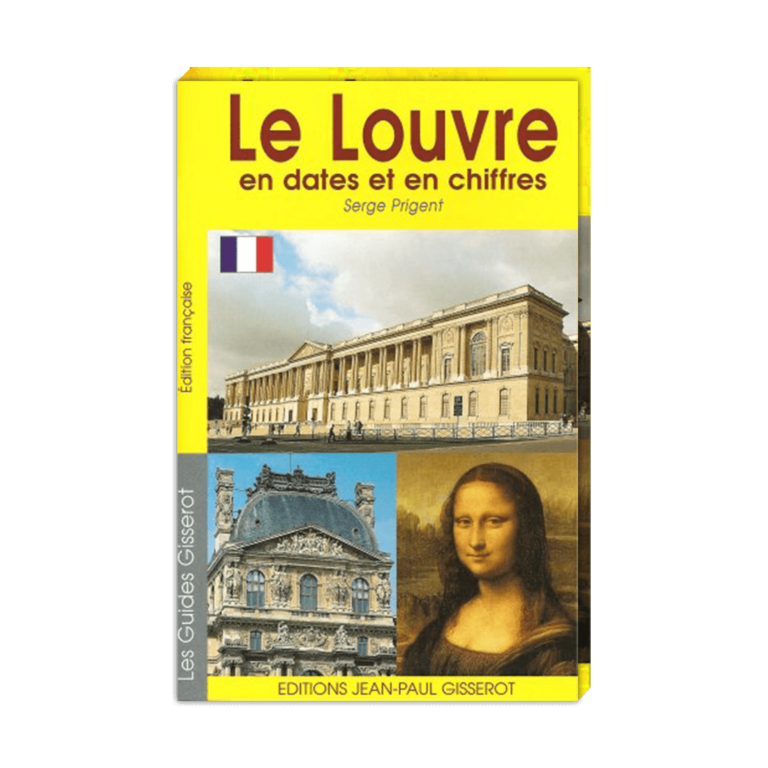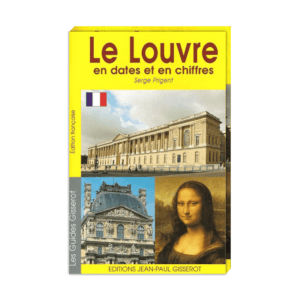 Le Louvre en dates et en chiffres
Serge Prigent
ask.
"Giving is pretty chic"
The subject of "Chic" is a broad one, which is why it is important to quiz the experts on everything when you happen to be in their presence. We're so privileged to have had Sabine Getty to clear up a few of our unanswered questions, we hope you find them as insightful as us.
What's your definition of chic?
Sabine:
Chic is basically elegance and a very personal sense of style that can't be fabricated. It's innate.
Is too much good taste boring?
Sabine:
Is it? Good taste is refreshing nowadays…
Bardot or Birkin?
Sabine:
Both – But really for me it's Deneuve.
What is the chicest way to navigate social intercourse?
Sabine:
To listen. I also think funny is always a good addition to any conversation.
In your opinion, who is the chicest modern day celebrity?
Sabine:
I'm still stuck at Katharine Hepburn…
Choose and describe the chicest thing in the room right now.
Sabine:
My daughter Gene!
What is the chicest thing you have ever done?
Sabine:
I'd say probably a time I gave. Giving time, attention, love or money. Giving is pretty chic.
What items make any outfits chicer?
Sabine:
A bit of black can help even the hopeless. Otherwise a beautiful piece of jewellery or a cool vintage custom piece from Yves Saint Laurent.
Approximately how many times a day do you listen to Le Freak by Chic?
Sabine:
Probably not enough… I'll work on this.
Pas chic, vraiment chic, so much chic or madame chic…which of the four do you wear best?
Sabine:
All of them. I do love the word Madame in French it sounds so grown up and is sometimes used to refer to someone who is grand and difficult. I'm both those things! She is such a Madaaaame.
END.