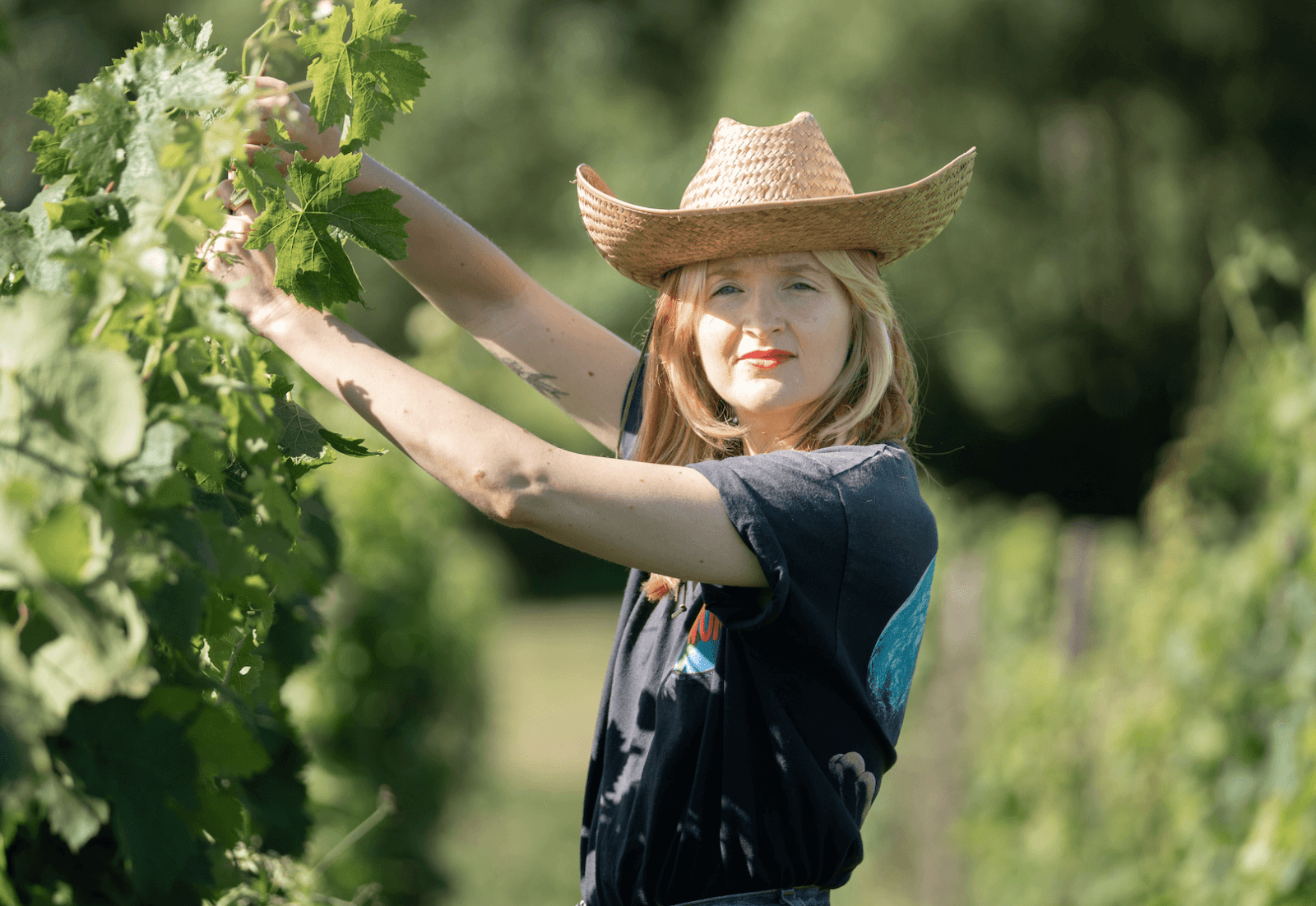 meet.
"Pichard Parisienne"
S
tomping all over Parisian clichés, in her furry shearling shoes, Amélie Pichard's brand of quirky, sexy and fanciful footwear is not just a go-to for the Parisian, but it's actually pretty good for the whole world – and we're not just talking about her vegan collection. The French accessories designer's world is a fantastical, stylish adventure, bringing something new but taking inspiration from the chicest trends of the past.After her studies in fashion design, Pichard discovered that it is shoes, not diamonds, that are truly a girl's best friend. After meeting the last ever shoemaker in Paris, Madame Germaine, Amélie's adventure into shoe design began. Channelling her appreciation of the female form into the shoes, Amélie wants everybody to feel good in her shoes, which is why she is passionate about overcoming the barriers associated with not being able to enjoy fashion, whether they be ethical or economic.
Pichard isn't your typical French girl, or shoe designer at that. Fascinated by big boobs, Pamela Anderson and crocodiles, Anderson is Pichard's only current muse; but it's not Anderson's most famous assets that Pichard is after. In 2015 Pichard's dream became reality as she collaborated with Anderson to make vegan sexy. Pichard's exclusively vegan collection was received as a roaring success, with animal rights activist Anderson as the poster girl.She might have realised her dream of collaborating with America's most iconic poster-girl, but there's no stopping Pichard's big dreams for her brand. It is onwards and upwards to bigger, and perhaps not so round things, for this splashy shoe designer as she's just opened her very first boutique, Chez Pichard, in Paris. This week, re-discover Amélie Pichard's world of big busts, 80's hairdos and crocodile buckles, all while getting to know the designer who is an artisan at heart. Are your feet tingling yet? Because they should be.
Semaine: Can you remember the first pair of shoes you ever bought?
Amélie: It's a funny story. When my parents were separated, my father picked me up to take me on holiday, I was in the car and suddenly realised I wasn't wearing any shoes. So, we stopped in a supermarket to buy some, and I got some sandals, they were like Birkenstocks, very basic type of thing!
Semaine: You started off by studying fashion design but ended up becoming a shoe designer, what drove you from clothes to shoes?
Amélie: There was a moment when I just stopped wanting to make fashion. I didn't care about fashion, I just wanted to make something artisanal, so I decided to make a chair! Then I met Madame Germaine, the last shoemaker in Paris, and it was a love at first sight moment. I needed to make shoes because I loved the way they are made. It is something very virile and I love the image of the big dirty hands of a man making small and beautiful shoes. It's very sophisticated and I just fell in love with it and decided to make shoes not chairs!
Semaine: So, you quit fashion there and then?
Amélie: For six months, every Thursday and Friday I was with a shoemaker in Paris learning how to make shoes. It was very hard but I had a lot of people helping me in the team. It was then I realised I would never be able to make shoes by myself so I decided to become a shoe designer rather than a shoemaker. I was 26 years old and it was too late for me, to be an artisan you should start learning from a very young age.
Semaine: Not many people in life get to collaborate with or let alone meet the people they idolised when they were growing up, what is it about Pamela Anderson that inspires you?
Amélie: I was watching Baywatch when I was 9 years-old. I thought wow this girl is amazing I want to be her! Ten years later I realised I would never be her, so I decided to be my own Amélie version. I am fascinated by the girls I am not. I think it's like male fashion designers, they are in a fantasy because they are men but they design for women. It's the same for me as I love contrast and I want to be in contrast with this girl. For me Pamela is exactly that. She is not just Pamela Anderson with the red swimsuit because she is also a mother, an activist, a business woman, a wife and a lot of other things. When she's at home she is simple. She lives in an ecological house in Malibu and she is a nature lover. It's the opposite of what you see on screen.
Semaine: How did you two eventually come to collaborate?Amélie: It was a dream come true, a guy in her team contacted me via Instagram because Pamela wanted to make vegan shoes that could be sold in Colette in Paris. She wanted the shoes to be so sexy that you would never guess they were vegan. The guy saw that I was making shoes, selling them at Colette and that I was a fan of Pamela so it just happened and I met her shortly after at her home in Malibu. The most difficult part of the job was finding the vegan material that was cool, sexy and breathable. Before we discussed my drawings, she showed me her dressing room and that's when I knew she had good style. Everything was arranged by designer. I wanted to bring my own taste to her electrified American style.
Semaine: Why did you decide to use David Lachappelle for the campaign, it seems more in line with the old Pamela rather the new one?
Amélie: Pamela was surprised too because she wanted to show to the world what she is truly like but I thought making something with Lachapelle was how we could close the loop. The collection is based on red, jeans and raffia because when you think of Pamela you think of the swimsuit, pictures of her topless in denim jeans and that part of her that screams Brigitte Bardot. We still sell this collection because it is timeless. I didn't want something ephemeral because my love for her is forever and I wanted to have the shoes made in the same way.
Semaine: Will Amélie Pichard eventually go entirely vegan then?
Amélie: No, I don't want to and I can't! I don't want to because I don't want to put my brand in a box. I want Amélie Pichard to be able to give its consumer what it wants. It's like a restaurant I want people to have choice.
Semaine: Is sustainable fashion something that you think the fashion industry needs to become more conscious about?
Amélie: Of course. Before, to be sustainable at a label was very specific, but it was a plus. I am a teacher in fashion school and I see that all the labels now want to be sustainable. It's not a subject of differentiation. It's going to be a normal thing in the future for fashion brands to be a lot more sustainable in my opinion.Semaine: Your brand manages to strike the perfect balance between sexy and cute, what kind of person do you want to see wearing your shoes?
Amélie: At the beginning, I was thinking about two or three girls in one. It was a fantasy though as these girls were either dead or not as beautiful as before. Generally, I like girls who when I see [them] I can immediately imagine their foot. When I saw the picture of the girl in the advert for the film Paris Texas, with a red sweater on and blonde hair, I thought I need to see this movie for a collection but instead I started designing the shoes. I only look at the images of the movie and I like thinking in fantasy. If I see the movie it kills the fantasy!
Semaine: Are movies where you find most of your inspiration?
Amélie: It is a mixture of things. Now I have decided to make one big story per year. For FW16/17 and SS17 the theme was 'Back to Basics'. I think our society is very strange and superficial so I wanted to talk about how at the end of the day most of us grow up outside of the city. I wanted to speak about the countryside as I think it's very important and I think it's the future of our lives. The first collection was about this girl from the countryside who is nostalgic about her previous life there. However, when she goes back she feels like she is too strange for the country but when she is in Paris she feels like she is too country for the city. There is always a contrast. For me the Amélie Pichard is never in one box.
Semaine: Can you tell us about the next chapter of your collection Recluse?
Amélie: It is about a girl that is inspired by Pamela. She always told me that she wanted to live in the South of France and be like Brigitte Bardot. I designed this collection as though she has come to the South of France and wants to be anonymous. She doesn't want to be Pamela, she wants to go there, take her little car and go to the market to buy bread but she realises when she arrives it's not possible because everyone knows who she is. She can't go out so she stays in her house and learns to make things by herself. She wants to be totally cut off from the world because it has become too crazy and way too much. I wanted her to be the poster girl for quitting this style of life. The collection is about flowers, raffia and very natural elements. The house where we shot the film for the campaign is in the South of France but it resembles Palm Springs which is funny as we have this Californian girl wanting to live like a French girl in France but ends up living in this completely Californian style of house. She can't be totally French because she has her own DNA.
Semaine: Is Pamela also the reason you are fascinated by big busted ladies?
Amélie: It was Pamela because of her big breasts yes! I said to myself OK I need to have the same when I'm older but they never grew. It was very hard for me to realise this wasn't going to happen, I am waiting to be pregnant and I am sure they will grow!Semaine: What shoe should a woman never wear?
Amélie: I don't think women should wear extremely thin high-heeled stilettos. That's why my shoes are very strong, for example when I made the tortoise brogues at first the buyers didn't want to buy them because they said it was too strong but everybody bought them. My friend, Héloïse Letissier (lead singer of Christine and the Queens), wore them and then everybody wanted them but she took the last pair, so I decided to make them again!
Semaine: Was the progression into bags and sunglasses a natural one or has it always been something you wanted to do?
Amélie: The second collection was when I developed the bags and after that I collaborated with Garett Leight to make sunglasses. I want to develop accessories and bags because it's a new job and it's completely different. After Garett, I collaborated with the French brand Le Coq Sportif to make trainers and I have most recently collaborated with La Redoute. I wanted to make something very old school with them and make shoes cheaper than mine to attract a younger audience who can afford to buy my shoes.
Semaine: Why do you always use the crocodile charm on your bags?
Amélie: I love crocodile material but I will never use real crocodile skin. I have always worked with imitation crocodile skin since the first collection. I never use real crocodile skin because I don't use skin that is not eaten. I don't use fur either, the material on the shoes is sheepskin. I love vintage stuff and I love when you have a metal stamp, it's very vintage, so since I did this I can make bags in all the colours imaginable.
Semaine: Any advice for the up and coming shoe designers out there?Amélie: In my last press release the heading was 'Tête de Mule' which means stubborn, I'm like that, when I want something, I will have it. Yes, it will probably take a lot of time, it will be hard but if I want something I need to have it. Probably because I was an only child. My boss in my last job too was like that, nothing is impossible. When you want something, you can have it, you just need to work so much!
Semaine: Who would you love to collaborate and do a collection next with?
Amélie: I don't know, people always ask me if I have another star or muse but for me it is only Pamela. I always said to my PR that I wanted Pamela to wear my shoes and they asked me why I didn't want Rihanna or someone like that. My next dream is having my shop, since I cannot see it yet I cannot dream about anything else. I like to do things step by step. I made my company by myself and there are only of two us here. After my shop opens we shall see, I always have a lot of ideas.
stream.
"(Bay) Watch with Amelie"
With muse Pamela Anderson as its star, there's no surprise Baywatch is at the top of Amélie's list.
1:
Baywatch
AMAZON PRIME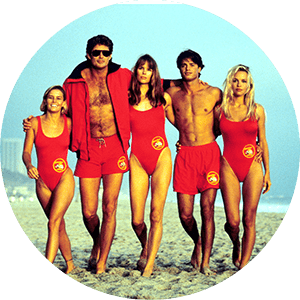 "Baywatch, 1989 I hope Netflix will add Baywatch soon! My favourite teenager souvenir!"
2:
Twin Peaks
AMAZON PRIME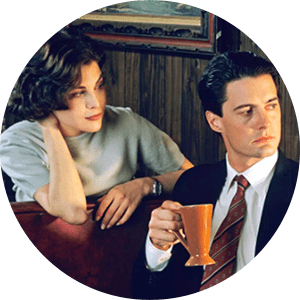 "Twin Peaks by David Lynch, 1990 the series! It was a turning point in my style of film, and my creative style then."
3:
Wild At Heart
DAVID LYNCH, 1990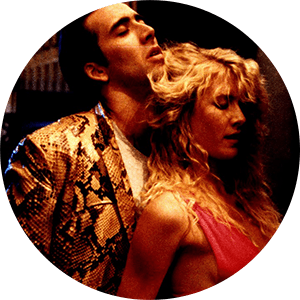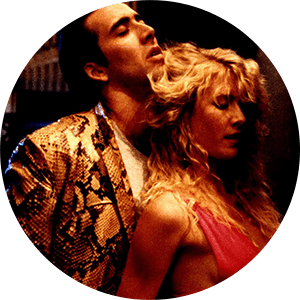 "Wild At Heart, for me the most affordable David Lynch movie!"
4:
Lost Highway
DAVID LYNCH, 1997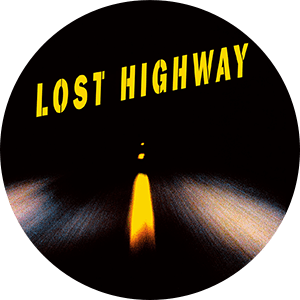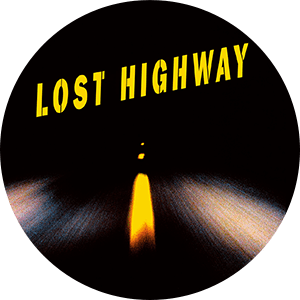 "Just because Patricia Arquette is everything."
A red lip accompanied by a cigarette is a tell tail sign of a true Parisian, but what other essentials are needed to effortlessly ooze cool?
She may be from the countryside but her insider knowledge of where to go in Paris is top notch. If you are a fan of vintage, then make sure to head to Amélie's favourites Thanx God I'm a VIP and La Petite Fripe Shoes, two places only a real Parisian would know about.
Thanx God I'm A VIP
12 Rue de Lancry
75010 Paris
France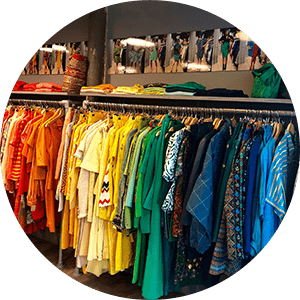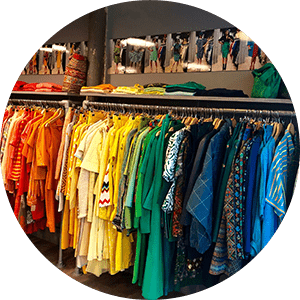 "Everything is arranged by colours!"
Shakespeare & Co
37 Rue de la Bûcherie
75005 Paris
France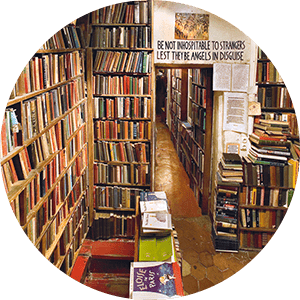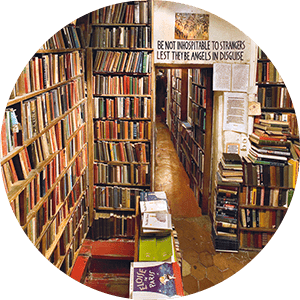 "You don't feel like you are in Paris, because everything around you is in English, but you are in front of Notre Dame. I love that contrast."
Le Dauphin
131 Avenue Parmentier
75011 Paris
France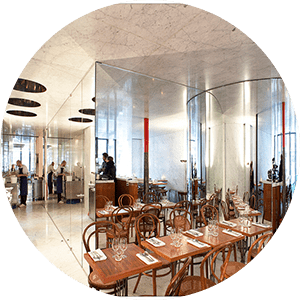 "Le Dauphin has the best natural wine and tapas food. It is still in my heart."
La Filmothèque du Quartier Latin
9 Rue Champollion
75005 Paris
France
"When I am in a nostalgic mood I like to go there and watch an old iconic movie!"
Gabrielle Geppert
31 Galerie de Montpensier
75001 Paris
France
"The best highly creative vintage hunter!"
Chez Pichard
34 Rue de Lappe
75011 Paris
France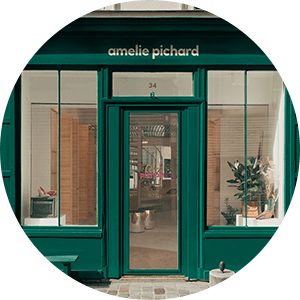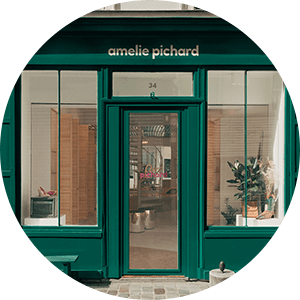 "My shop. When I am there it does not feel like I am inside a shop, it feels just like home."
read.
"Boobs, Books and Brochures"
Maybe the most sensual bookshelf we have ever laid our eyes on.
1.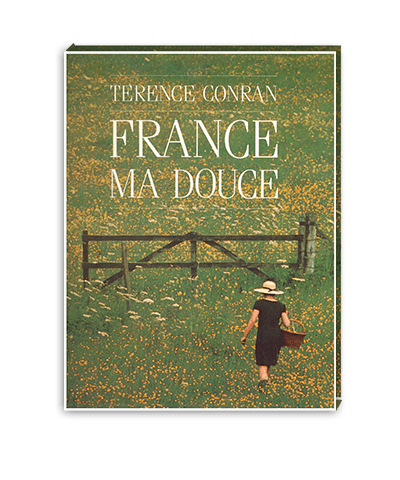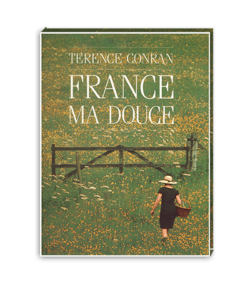 France Ma Douce
"This book has reconciled me with France and its beauty!"
2.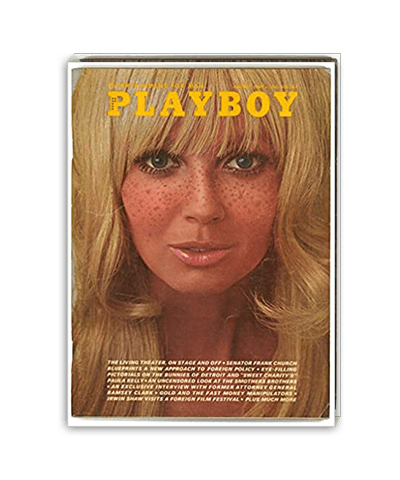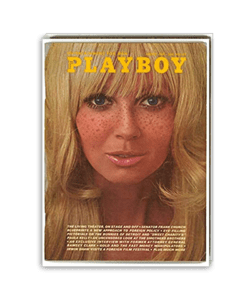 Playboy Magazine
"For my fascination with beautiful women."
3.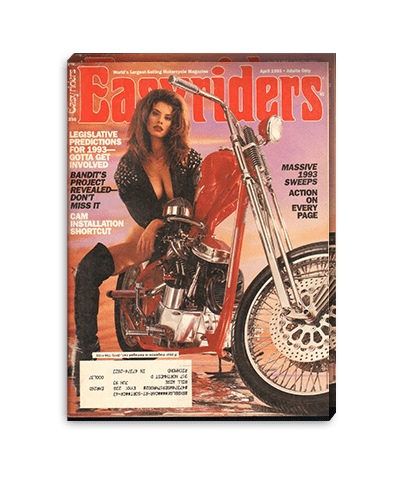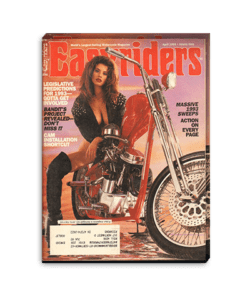 Easyriders Magazine
"For my fascination with this endangered macho world."
Get to know Amelie like you never have before.
What does the word "taste" mean to you?
Amelie:
Flavour.
Do you have a life motto that you live by?
Amelie:
Trust your gut.
What was the last thing that made you laugh?
Amelie:
My husband.
What are your favourite qualities in a human being?
Amelie:
A sense of humour.
Who is your hero?
Amelie:
Every person who aspires to be different and unique.
What is your biggest flaw?
Amelie:
I sleep too much.
What is your best quality?
Amelie:
My quality of sleep is good.
What would your last meal on earth be?
Amelie:
Tacos and Margaritas.
What does success mean to you?
Amelie:
Not sustainable.
If you had the power to change anything you wanted in the world, what would you change?
Amelie:
People's selfishness.
END.