meet.
"Educational Entrepreneur"
W
e're 27 minutes into our interview when Elisa Sednaoui-Dellal's eldest son, Jack Zeitoun, interrupts our conversation for the first time. He wants to know if he can play with a friend, and his mom, distracted, loses her train of thought. "I'm sorry, I'm terrible at multitasking," she apologizes—a considerably modest declaration because, well, are you familiar with the wildly varied professional titles she juggles on a daily basis? She started out as a model, has starred in a slew of acclaimed films, and, (aged 24), co-directed a documentary with Martina Gili, titled Kullu Tamam (Everything is Good); and that's all before she started her namesake foundation, aimed at providing hands-on learning experiences to children, in 2013. It is as if Sednaoui-Dellal knows nothing but how to multitask, actually.
She was always a natural at it. Born Elisa Sednaoui (the addition of Dellal came after her marriage to British entrepreneur and former art curator Alexander Dellal in 2014), her childhood was spent splitting time between Italy, Egypt, and France. Bullied at school, ("the kids in Italy had a hard time pronouncing my name"), she turned to modeling young as a means of independence, and landed a string of standout gigs right out the gate. Her highlights reel is lengthy and impressive, but among the most name-worthy drops she's appeared in multiple Chanel ad campaigns. Initially, she used her fashion career to satiate wanderlust ["I moved to New York for five years and then London for another five, but every day I was waking up in a new place"], but when her appetite for travel waned, she stuck with it for the paycheck. "You can't model on the side," she continues, speaking in an accent that's both clear, but hard to place. "To make money you have to work really hard—people always underestimate how easy it is. For me, modeling and acting were never the end goal; I was always looking for a job or a purpose that would really motivate me to change the world for the positive."
Sednaoui-Dellal's career has been laser-focused on doing just the thing with her own organization in recent years. Specifically, she's been drumming up support for Elisa Sednaoui Foundation's (ESF) multidisciplinary and community-based young educators program, Funtasia, while simultaneously growing into the role of being a mom, a wife, and moving countries. "When I first had the idea to start the foundation, I was seven months pregnant with my first son and living in London. Now I have two boys, and we recently relocated to Los Angeles."
Funtasia is her passion project and, to date, it's provided close to 6,000 children in Italian and Egyptian classrooms, youth centers, and after-school clubs with vital skill sets. Via practical learning initiatives centered around everything from health to theatre, gardening, cultural integration, conflict and emotional management—plus more—the program hopes to inspire a new generation of analytic and innovative thinkers, regardless of a child's socio-economic background, gender, or race.
Photography by Davey James Clarke
Sednaoui-Dellal's climb to philanthropic activist was precipitated by a childhood dream of becoming a diplomat. It's an ambition she's yet to achieve, but feels that she has, at least in some parts, thanks to the positive results of the program. "Life changes and you have different priorities, but the success of Funtasia proves the power of guidance. With it, both children and adults are able to work together to create safe environments and further their learning." Sticking with modeling, in this aspect, has had its advantages: "When I was shooting Kullu Tamam in Egypt, I had this realization that I had so much opportunity from the network I had built through the industry to draw attention to something other than my fashion career," she says. Right now there are nearly 20 educational establishments under the ESF Funtasia umbrella, with more planned soon in Morocco and Mexico. The foundation's central training hub is in Luxor, but there are others in Italy.
If you were to find Sednaoui-Dellal on a rare off-day, she'd ideally be spending it alone, reading and writing. She says that one of her goals is to make space for more creative pursuits, including perhaps another film. These objectives are generously peppered with more quality time with her family. "The honest answer is that as a mom you never feel like there are enough hours in the day. Every time you don't spend a spare moment with your kids is hard." Her quandary boils down to two words that most moms can relate to, she says matter-of-factly: "mom guilt." Still, she continues, the support of a good partner goes a long way. "I'm a big believer in marriage, but it's a lot of work. You need to stay aligned and communicate with each other—always."
The experience of running Funtasia has made her aware of how the program would have benefitted her at a younger age. Even now, she admits, she could use sharpening her managerial skills. "We want to create an environment where we can all advance, not just the kids. For me, witnessing the teaching of the teachers has helped me in turn learn how to lead a group, facilitate brainstorm sessions, and also how to give and receive constructive feedback. If people—including me—are constantly expecting to be helped, we're never going to learn how to help ourselves. It's about fostering empowerment for everyone and localizing communities. If we continually separate refugees, for example, they will always be considered as 'other.' It all starts with educating children first."
Longterm, Sednaoui-Dellal has grand plans for ESF, but she's open about the challenges ahead. She's also optimistic, because every opportunity to talk about it gives her ideas greater bearing and momentum—including this week's special feature with Semaine. "I've been wanting to work with Semaine on something ESF and Funtasia-related for such a long time, and finally the stars have aligned," she says to close. "This feature is exactly what it's all about—creating collaborations between different universes.
By Elsa de Berker for Semaine.
stream.
"Entertaining Education"
What's on Elisa's digital fingertips?
1:
"The SexEd's mission is to inform and inspire conversations around sexual wellness. They look at wellbeing from a holistic perspective that includes sexual health as an integral part of mind and body wellness. There is a also a brilliant podcast that is definitely worth a listen."
2:
Where Chefs Eat
APP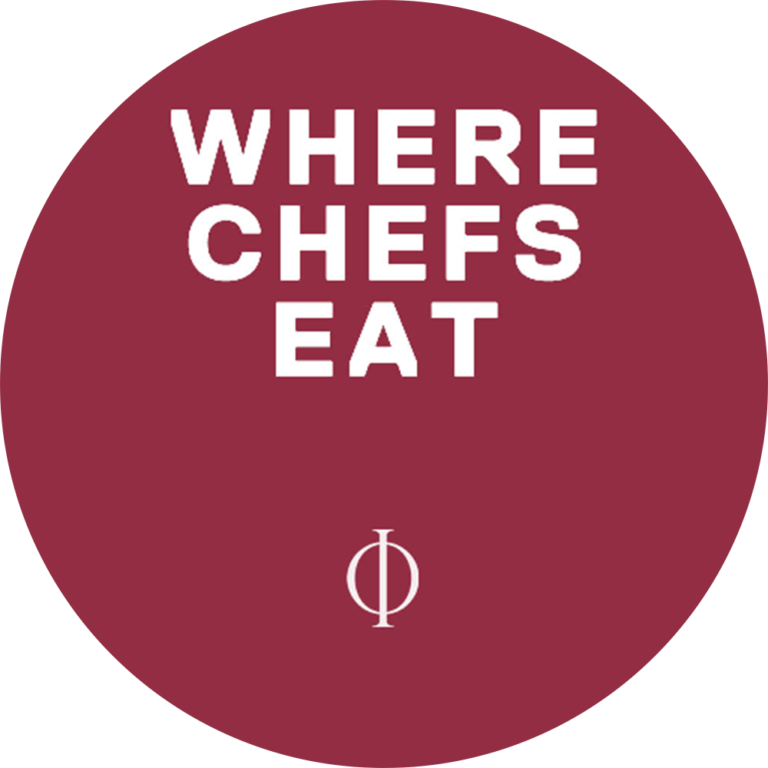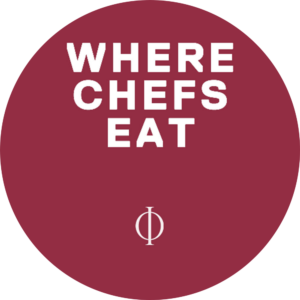 "It's like having the updated book with you all the time , and you can just look for the recommended restaurants
around your exact location. We have had fantastic unexpected experiences thanks to it."
4:
"This is another amazing app for training , which connects you with a selected trainer who meets you where
convenient for the training session you prefer. Unfortunately it's only available in London at the moment , but
it's absolutely brilliant!"
While the social entrepreneur frankly admits she could live without all of these, she admits, they do make er life a little bit better. From magnesium that helps combat fatigue, headaches, muscle soreness, and even increase our focus, to "the only face wash in the world which truly cleanses whilst not leaving your skin dry" to her tea that "works with your adrenals to give you exactly what you need".
explore.
"Around the World with Elisa"
Elisa grew up splitting her time between Egypt, Italy and France and has traveled the world and back. While there are too so many breathtaking historical monuments in Luxor, one of the hubs of ESF, she recommends visiting Luxor temple "for the stunning view on the Nile, and a mosque and Greek frescos incorporated within it, which show the temples were adopted differently throughout centuries". On her list as well in Egypt, is the hotel her father build on the Red Sea, La Maison Bleue El Gouna and an unmissable hippy village in Uruguay, Cabo Polonio, a UNESCO World Heritage site that is protected by dunes, her no electricity where dinners are in candle lit tents. Read on to follow the nomadic foot steps of Elisa.
"For the stunning view on the Nile, and a mosque and Greek frescos incorporated within it, which show the temples were adopted differently throughout centuries Then when you step out you are in the urban, busy side of Luxor which somehow completes the picture. But there are many more mesmerising temples and historical monuments in Luxor."
"Typical food joint."
"Built by my father on the Red Sea."
"I buy their furniture and household beachwear online."
"Can't advise on a specific restaurant as they are all so incredible, but Ristorante Battaglino is wonderful."
"Another amazing restaurant."
"There is a stunning sailing boat rental place for the day in Castro Puglia Durlindana. Call: +39 338 8979996."
"It is in the middle of the country with amazing houses as hotel rooms and nature which feels like you are in Jurassic Park."
"To see at least, once in a lifetime's worth of culture."
"I haven't been in 10 years but I haven't been able to forget this hippy village which is protected by dunes which is a UNESCO World heritage site, and cannot be accessed by car after a certain point. It has again no electricity, houses are built of all sorts of materials and dinners are in tents and lit only by candlelight. Worth a stop."
From the book that she realises now is one of the seeds of Funtasia, Tahar Ben Jelloun's "Racism Explained to My Daughter" to a book that Elisa describes as "the right of passage of any young person tying to achieve something with their life", Rilke's "Letters to a Young Poet, to Emmet Fox's "Around the Year" a book that sits on her night table which she reads every day. "It's designed that there is a paragraph with a thought to ponder on for every day of the year". Elisa's thoughtfully chosen list will enrich, educate, inspire and urge you to dig a little bit deeper.
1.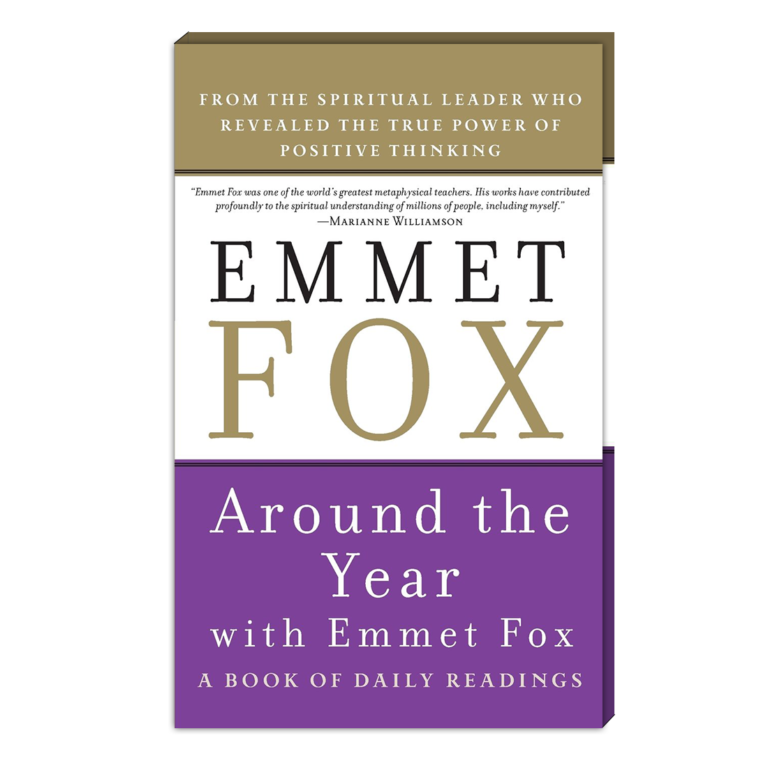 Around the Year
"This is my daily reading book that I have on my night table and read one page every day. It's designed that there is a paragraph to read with a thought to ponder on for every day of the year. I call Emmet a very progressive Christian."
2.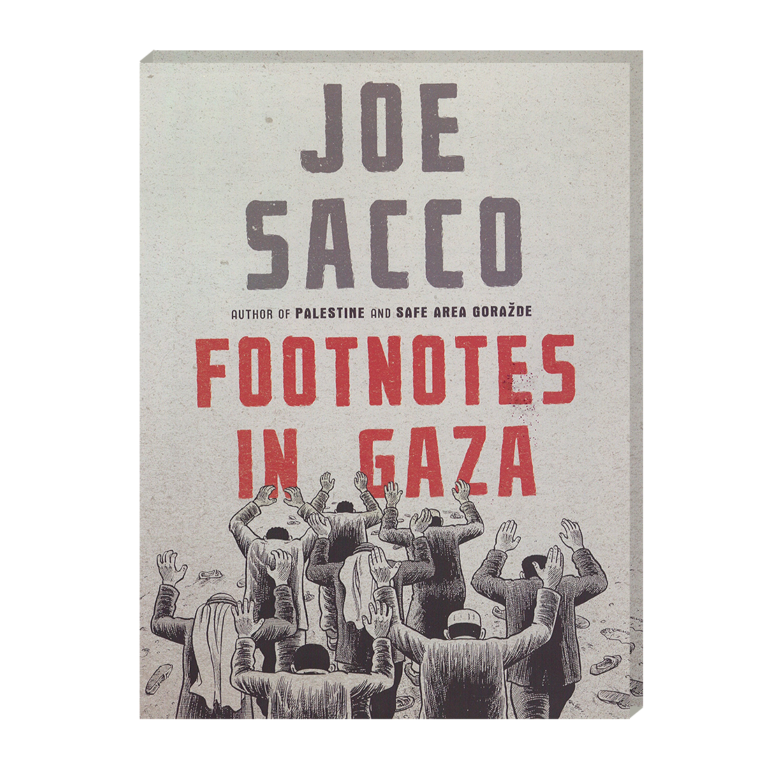 Footnotes in Gaza
"This book tells the story of events that took place whilst the state of Israel was built is a very important read on history. I remember as a girl reading this, suddenly a whole new perspective opening up on the whole affair."
3.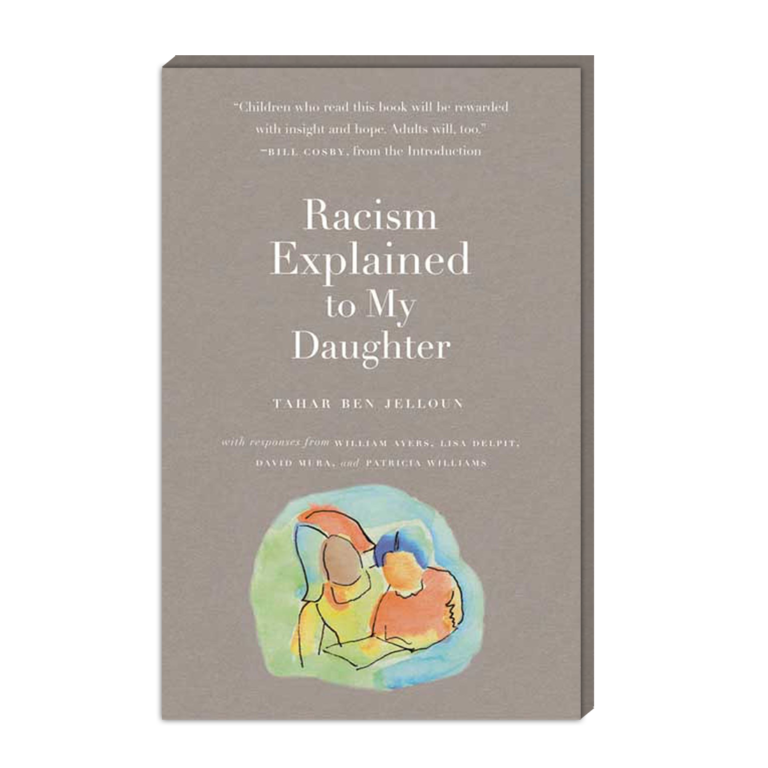 Racism Explained to My Daughter
"One of the first books I remember reading , now that I think about it was one of the seeds for Funtasia"
4.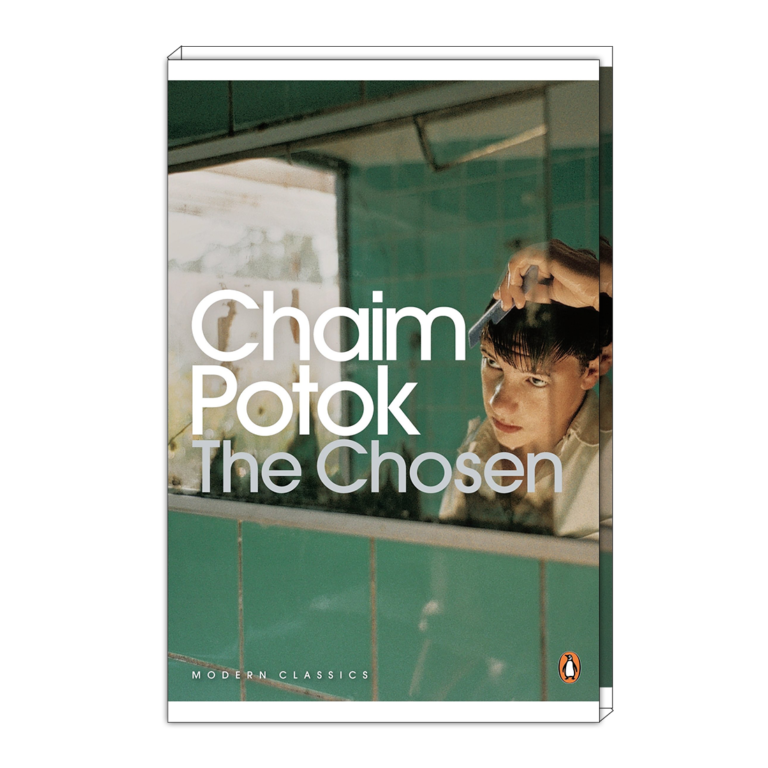 The Chosen
"An incredible journey in the life of a young American Jewish man around the time of the state of Israel. I remember reading this book during a holiday in the Sinai mountains in Egypt."
5.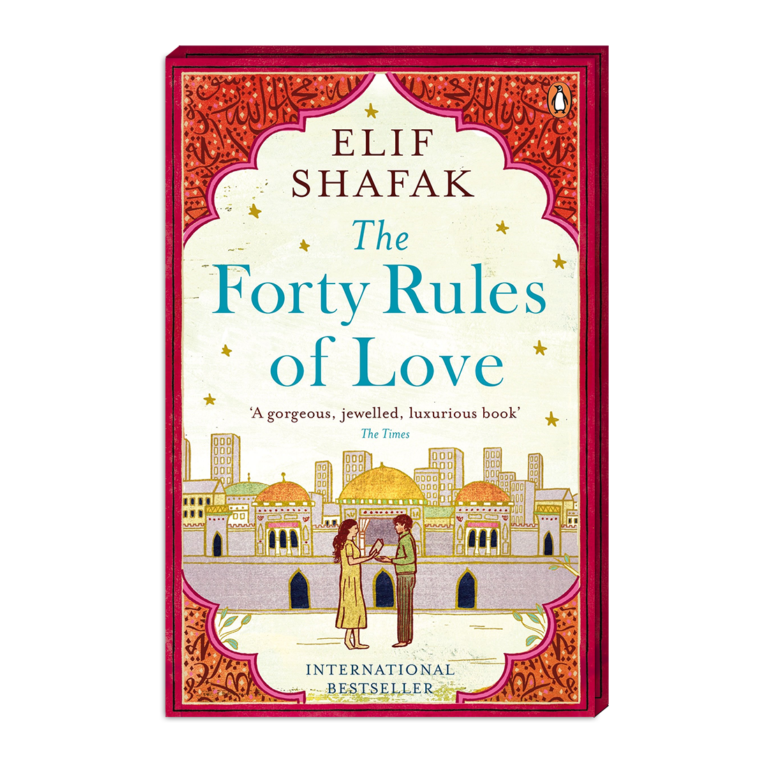 The Forty Rules of Love
"I got completely obsessed with the story and literally couldn't put it down, always as engaged in each reading session as the next one. A novel which tells us a story whilst teaching fundamental concepts about the Sufism philosophy."
6.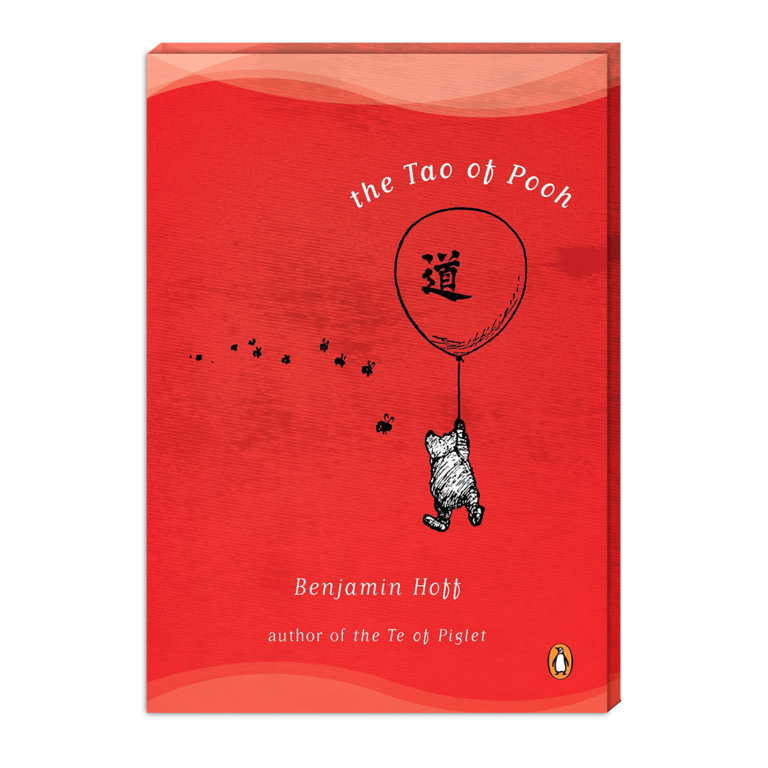 The Tao of Pooh
"Taoism simplified, with a companion. One of the most recognisable figures of popular culture, even today. This book allows us to see that in everything there is a deeper meaning , there are always layers."
ask.
"Life happens for you, not to you"
Get to know Elisa like you never have before.
What does the word "taste" mean to you?
Elisa:
PERSONALITY AND CHOICES.
Do you have a life motto that you live by?
Elisa:
Life happens for you, not to you.
What was the last thing that made you laugh?
Elisa:
I'm away from home for work, and apparently my two small dogs have sieged and started barking at the only door they have not been given access to, coincidentally a toilet, thinking I must definitely be in there.
What are your favourite qualities in a human being?
Elisa:
Honesty, transparency, courage, curiosity and sense of humour.
Who is your hero?
Elisa:
My mother, the bravest and coolest soul I know.
What is your biggest flaw?
Elisa:
The fire of my temper.
What is your best quality?
Elisa:
Resilience.
What would your last meal on earth be?
Elisa:
Agnolotti al Plin with Salvia and as desert a Bunet from my home-region of Piedmont.
What does success mean to you?
Elisa:
Serenity, absence or control of fears.
If you had the power to change anything you wanted in the world, what would you change?
Elisa:
Oh I would definitely unite a few genius minds to jointly revolutionise the global education system.
END.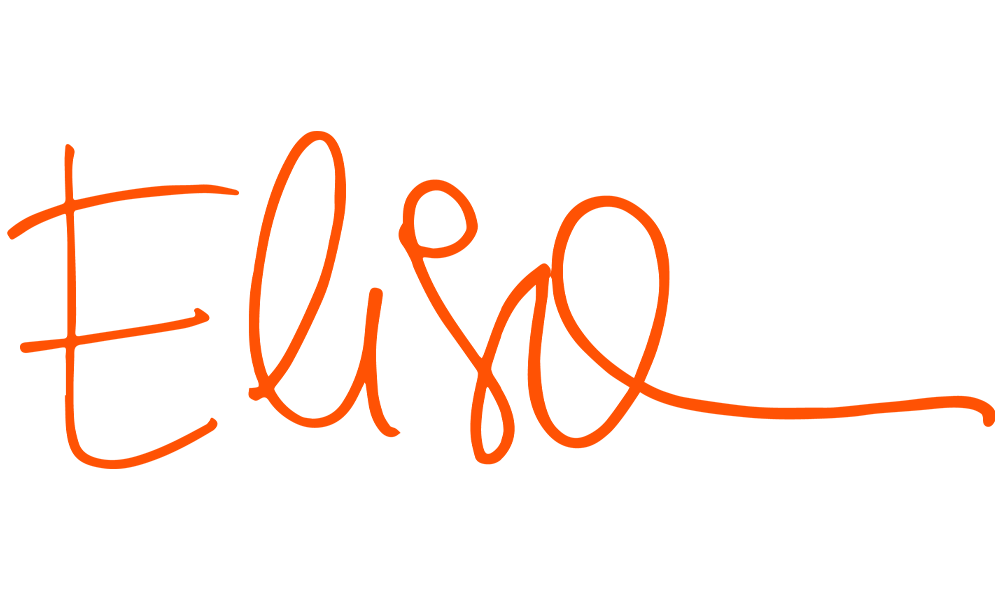 workbook.
"Elisa's Creative Learning "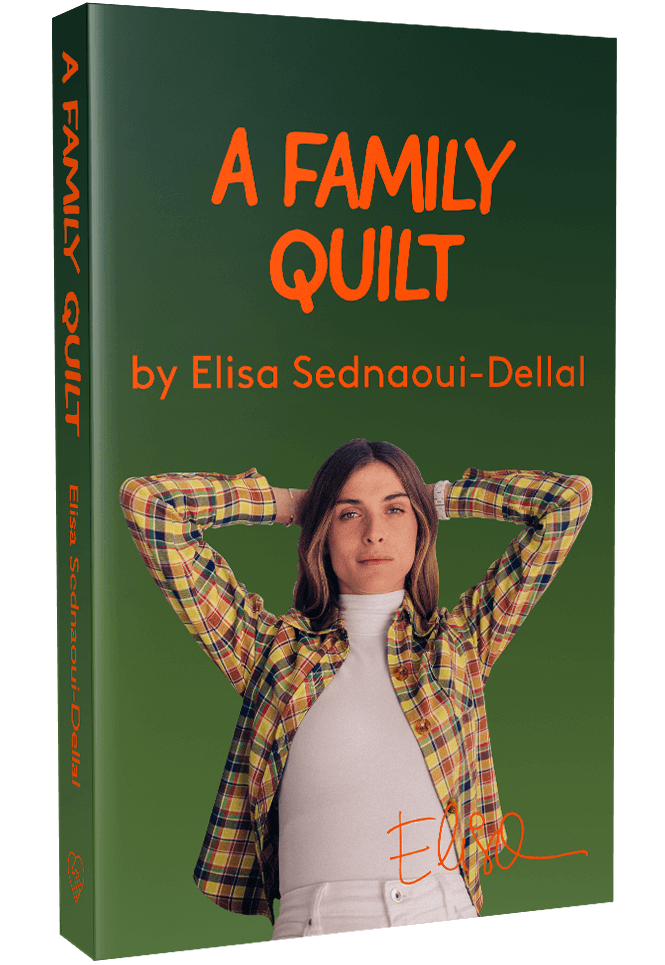 Elisa's Creative Learning
Founder of Funtasia Enterprise, a USA Benefit Corporation, and mother of two, Elisa knows a thing or to about inspiring the future generation through creative learning. Funtasia delivers "both online and physical content and experiences designed for children, parents & educators" Its hands-on learning programs foster emotional responsiveness, self-relationship and self-expression. This workbook provides two activities to try at home.
ENTER WORKBOOK