I
n Laila Gohar's world (now a shoppable world with her newly launched
Gohar World
) tomatoes hang from the ceiling, towering pyramids of langoustine compete for attention against mortadella sausages the length of a king-size bed, and butter arrives in the shape of an outstretched hand or a pair of floating lips. "Food has always been a language that I can communicate in," says the genre-defying, conceptual cook-slash-designer-slash-artist, who can also be found as @lailacooks on Instagram.
"For me, it all comes from a strong sense of fantasy. I use my imagination to create all sorts of outlandish scenarios outside of every day norms. Convincing people that they need a two-meter-long sausage at an event can be hard—and I never really know how we're going to pull anything off—but with the right imagination it generally always works out in the end." In Gohar's world, "ideas are always first," and practical matters of execution come much later.
By her own admission, she's never "had much time for the conventional way of doing things, anyway." Born and raised in Egypt, she studied in Miami after high school, before moving to New York City a decade ago. Home today is a whimsically furnished flat in downtown Manhattan, which she shares with her husband, Omar Sosa, (one of the co-founders of interiors magazine, Apartamento) and a giant PVC foot. The couple are known for hosting intimate weekly dinner parties for a close-knit circle of friends—a diverse group of creative nomads including former Semaine tastemakers Ana Kras and the designer, Maryam Nassir Zadeh.
Gohar's natural flair for hosting is at the root of her inimitable success. Back in Miami she started cooking for some friends who owned an art gallery. "No one in my environment was saying to be a cook, so I never really considered it as a career at the time. I thought I had to get a 'serious' job," she recalls. In New York, she worked as a recipe tester and food journalist, before starting a now defunct supper club and catering business, called Sunday Suppers. Business was booming, and soon requests for large scale food experiences from Facebook, Tiffany & Co., and LVMH began to roll in.
The otherworldly nature of Gohar's cooking style and avant-garde presentation was unparalleled, and the audience—plus her clients—were immediately hooked. Six-foot-tall marshmallow mountains and dehydrated fruit leathers hanging from towel rods are, it turns out, hard not to love. Gohar has distilled her magic formula for throwing the perfect dinner party at home (hint: an overflowing bar helps), and the unexpected foods that will always have her heart. Growing up in Egypt shaped her interest in food: " I always say that I feel more Mediterranean than anything else. That way of life, the ingredients that I'm drawn to—it defines who I am and what I cook." The ephemeral quality of creating draws Gohar to food, "We all need to eat so there's a simplicity to it in that sense also…..A concept that might have been in the back of my mind for years and taken months to bring to life can be gone in a few minutes. There's kind of a beauty to it."
It's not all flames and magic, though, Gohar stresses that cooking is work, as much as it is art; "The majority of my time is spent researching and coming up with ideas. The concepting period is more than half of the work." Gohar's frantic schedule is smoothed out during the summer, every summer, when she and her partner spend six weeks sailing in the Mediterranean with friends: "My life is either full throttle or I'm doing nothing at all."
Drawn on her favourite foods, simplicity is a main trait of each: "I eat really simply when I'm alone. I like quite plain, primitive foods. Right now I'm in a bean phase. I especially love different types of heirloom ones from a brand called Rancho Gordo." From the halls of high fashion to her chic kitchen, Gohar still has her soft spot for greasy, messy hangover food— hot dogs are in my top five most favorite foods ever."
By Elsa de Berker for Semaine.
Explore the world with Laila.
Each one of the 40 rooms at Adrére Amellal is unique, combining distinction and authenticity. Earth buildings blend naturally into the landscape. All the furniture and crafts pay tribute to nature and talented local artisanship. With no electricity, the rooms are softly lit with a dozen beeswax candles and the starry desert sky.
Located on a bright downtown corner, Altro Paradiso serves chef-owner Ignacio Mattos' light, satisfying takes on Italian cuisine.
Café Sabarsky
1048 5th Avenue
New York, NY 10027
United States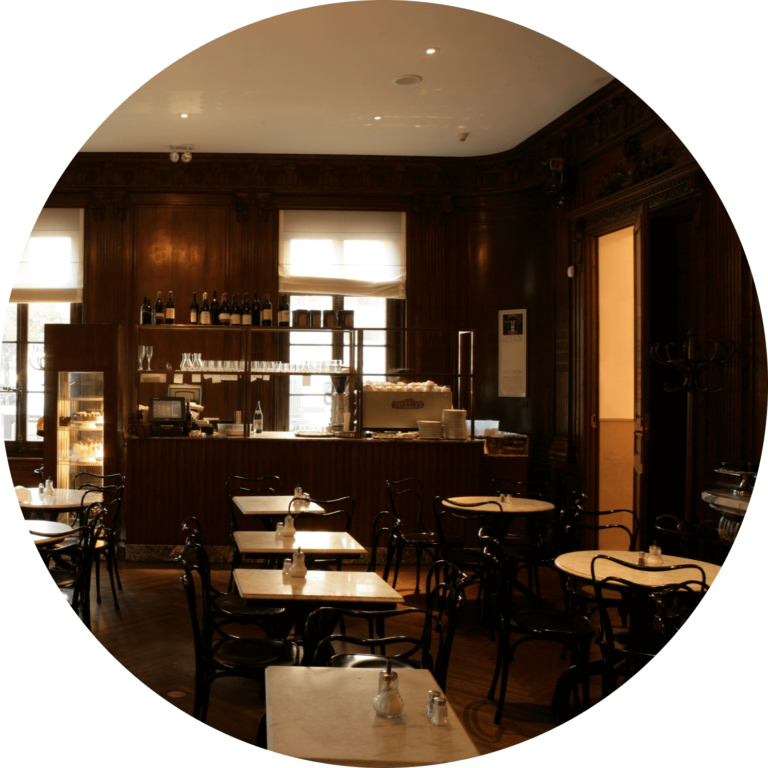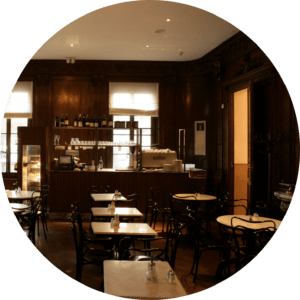 Café Sabarsky, which bears the name of Neue Galerie co-founder Serge Sabarsky, draws its inspiration from the great Viennese cafés that served as important centers of intellectual and artistic life at the turn of the century.
Seku Bi is an intimate boutique hotel located on the Petite Corniche in Dakar. Although hidden a few steps from the Independence Square and the city center, the hotel is a haven of peace isolated from the hustle and bustle.
Asmalı Cavit
Asmalı Mescit, Mahallesi
34430 Beyoğlu/İstanbul
Turkey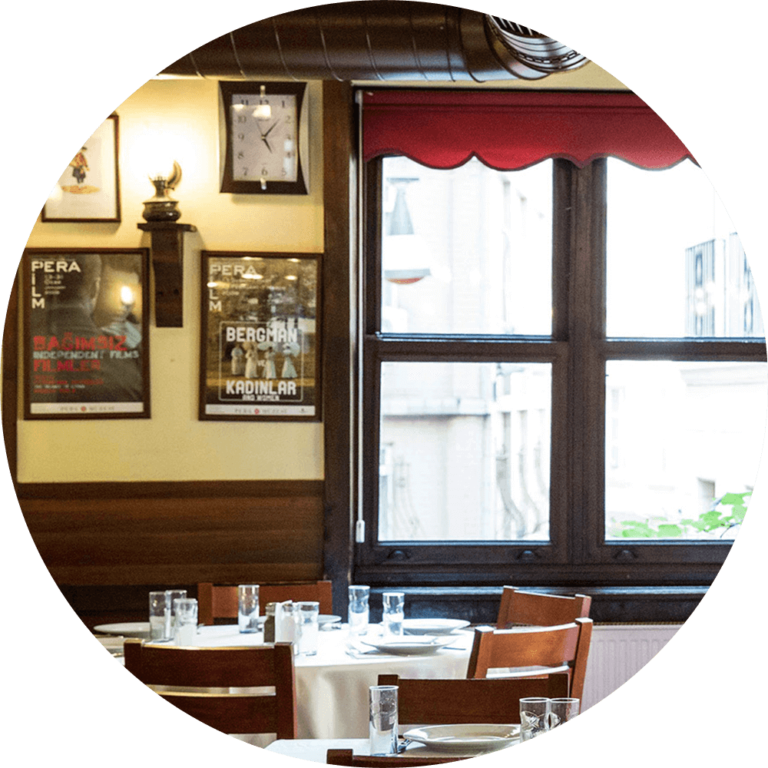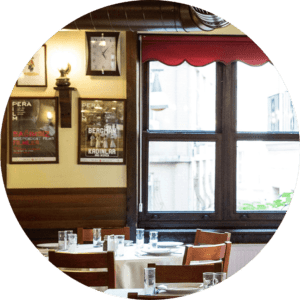 Cavit Saatcı's place is an old-style meyhane (tavern) that, like other old-timers on this street, has stood the test of time and retained a loyal local following. The menu offers all the usual dishes.
Delicious traditional Italian cuisine and wine- the most perfect combination for a divine evening.
"It's kind of an unofficial hotel."
The Egyptian Museum
Cairo
Egypt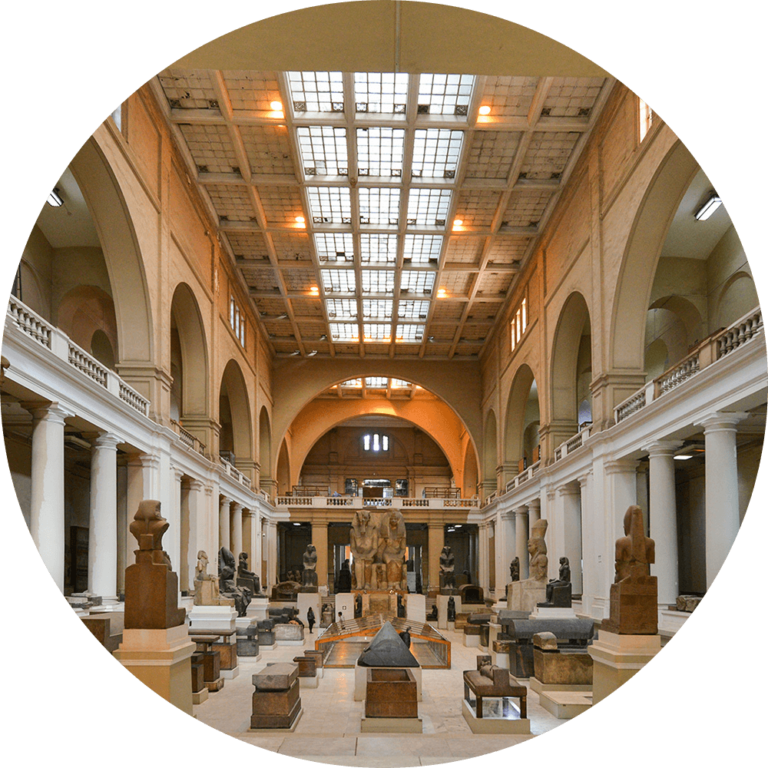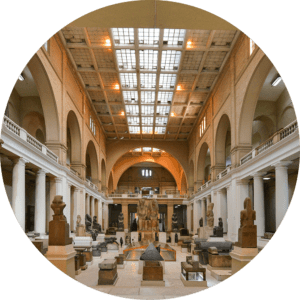 The Egyptian Museum is the oldest archaeological museum in the Middle East, and houses the largest collection of Pharaonic antiquities in the world.
ask.
"No one needs to be hungry."
Get to know Laila Gohar like you never have before.
What does the word "taste" mean to you?
Laila:
No comment.
Do you have a life motto that you live by?
Laila:
No.
What was the last thing that made you laugh?
Laila:
I'm at a hotel right now and sat on the toilet when I got into the room and my feet didn't touch the floor. And I'm not short. I laughed hysterically at myself.
What are your favourite qualities in a human being?
Laila:
Integrity.
Who is your hero?
Laila:
Louise Bourgeois.
What is your biggest flaw?
Laila:
Sensitive.
What is your best quality?
Laila:
Sensitive.
What would your last meal on earth be?
Laila:
Anything made by someone I love.
What does success mean to you?
Laila:
Creating something bigger than myself that enriches those around me.
If you had the power to change anything you wanted in the world, what would you change?
Laila:
No one needs to be hungry.
END.