E
veryone wants a piece of Luke Edward Hall. Take your pick: his ceramics with Alex Eagle, his recent collection for the Royal Academy, his campaign with Burberry. If novelists write what they would like to read, Luke Edward Hall draws what he would like to see: "I make things that I would like to own; I enjoy living surrounded by my objects and my collections of things that inspire me. I'm particularly drawn to vivid colour." His look — a spry crop of blonde hair, offset by his orb-like glasses — has become almost as recognisable as his designs. His profiles are like the chiselled gods of ancient Rome, made to pose for a 50s school photograph; think Zeus as a matinée idol, brought to life by pastel pens, and you're somewhat there.
This summer, Luke and Semaine plotted their pop-up shop at Le Sirenuse, a chance for his many styles and influences to swirl satisfyingly together. To celebrate, Luke invited Semaine to his flat that he shares with his fiancée, designer and creative director Duncan Campbell, to speak about bedtime stories, Cecil Beaton, and why he's pleased that "currently there seems to be much more room for storytelling and romanticism." Many (almost 50,000 at time of writing) are familiar with Luke from Instagram: his feed is a maelstrom of colour, of Ganymede vases, string-bound poetry, and lute-playing boys from his sketchbook. If Wes Anderson were to mythologise Hockney as a 1930s-obsessed designer (with slightly different specs), this might be the mood board. Woven into Luke's taste and inspiration is a fondness for the Bright Young Things, the London's 1920s circle of writers and performers, with their madly rococo flair. Whether reinterpreting Stephen Tennant's journals for an exhibition of drawings and paintings, or sharing posts of Cecil Beaton, the appeal is clear: "I'm a romantic at heart; those stories really speak to me." In person, Luke is not the fully-whimsical character you might expect; he speaks at a neat clip, clever and quick, (even though when we meet, it's barely 8am, and he's not yet had tea).
While chatting, it's easy to be distracted by his neon-orange hanging lamp, or the lacquered trays on the side table. Like his online and design projects, chatting with Luke throws up his many inspirations.We touch on Gucci ("I adore the mishmash of historical references, it's like entering a magical world"), Call Me By Your Name ("my dream dinner party would be Luca Guadagnino, but also Cecil Beaton, David Hockney, Piero Fornasetti, Ruth Rogers, Denton Welch, Vita Sackville-West, Duncan Grant and Luisa Casati"), and biographies ("One of my recent favourites was about the fantastic artist Rex Whistler and his friend Edith Olivier — she lived in Wiltshire — it describes their special friendship up until Whistler's untimely death.").As the "young designer to watch" narrative has played out, he's been described a 'phenom', or a 'wunderkind'. What's satisfying to witness, though, is Luke riding this cavalcade of praise to an even more exciting phase of his career — with menswear, exhibitions, and furniture on the horizon.
For his collaboration with Semaine hosted in the idyllic backdrop of Le Sirenuse, Luke "liked the idea of making their towel and other items look like retro holiday souvenirs… but still graphic and contemporary." The profile adorning the towel belongs to the young Antinous, Emperor Hadrian's lover circa 130 C.E. Antinous drowned in the Nile, and, according to Luke, "Hadrian founded a kind of cult in his honour, commissioning statues of Antinous and coins and other souvenirs emblazoned with his image. I really enjoy the idea of continuing this tradition." The throbbing red, the gorgeous profile, and the backstory; reclining into the towel is like sinking back into this chapter of history. The choice of Ti Amo was simple — "I wanted a big, chunky phrase" — and Luke has always had a fondness for typography, enjoying simply "playing around with fonts and colours." As for Sleeping Fruity, while Luke "doesn't exactly love being filmed", he found the "idea of retelling a fairy tale interesting, and the idea of making the two principal characters male naturally quite thrilling." Luke has crested into fame during the same arc most of us crest into adulthood; perhaps easier for him, as something of an old soul. Over summer, he's trading the mania of Masterpiece London for the azure blue of Greek and Italian islands, before projects and exhibitions that will take him to the US, Dubai and Seoul.
The worlds of Luke Edward Hall — at Le Sirenuse, at home in London, or online — all offer an escape, or respite, from our own. This is perhaps the reason everyone wants to look at Luke: "The world can be pretty ordinary and grim — and people, including me, need the opposite — we need to escape, we need a bit of fantasy and magic."
By Jonathan Mahon-Heap for Semaine.
What's on Luke's digital fingertips?
shop.
"Essentially Essential"
Technicolour, ti amo. Showing that monochrome is so passé, Luke's essentials show how to live an arty life in comfort and in glorious, gonzo, glittery style.
explore.
"Wander the World with Luke"
Pretend your life is a Paolo Sorrentino film at Villa Lysis; sip Campari while calamari is caught nearby, at Le Sirenuse, or plot your own Agatha Christie whodunit in the charm of the Beckonford Arms. Sneak a glimpse at Luke's travel diary here.
"Villa Lysis has a very intriguing history, but more than anything I love its crazy architecture and detailing – the style might be called 'neoclassical decadent'. It has an exceptional view of the Gulf of Naples, being perched as it is high up on the island of Capri."
"One of my all-time favourite hotels: an extremely warm welcome, a beautiful view and rooms stuffed with heavenly antiques and objects. Oh, Positano!"
"When I'm in Venice, I want to know I'm in Venice. I want Murano glass everything and a thousand Bellinis. The Gritti never disappoints."
"More fantastic history, particularly due to its connections with artists such as Picasso. Perfectly rich French food and a Calder by the pool. What more could you ask for?"
"A favourite New York restaurant. I love the delicious southern Italian menu and the light and airy room, a perfect contrast to all those dim uptown restaurants. Plus, they've given me tiramisu to take away before. Need I say any more?"
"I'm yet to visit, but I'm a big fan of April Bloomfield's cooking. It looks like a wonderful haven nestled into the Cornish countryside."
"I visit this stretch of North Devon coastline with my family every year. Some of the highest sea cliffs in England mean some extremely dramatic and dazzling views."
read.
"Luke's Reading List"
The violent delights (and mislaid plans) of beautiful youth make for the best reads. Whether it's Donna Tartt's blackly comic portrait of murderous teens, or the repressed longings of Evelyn Waugh, Luke's list has something for all.
1.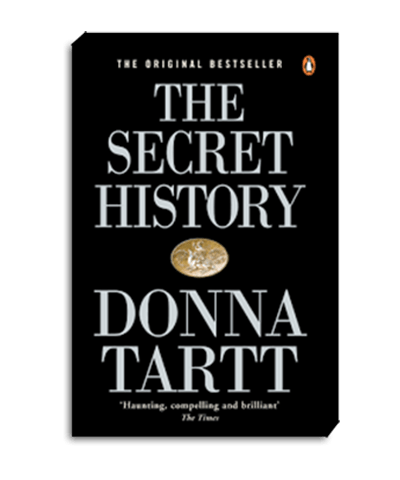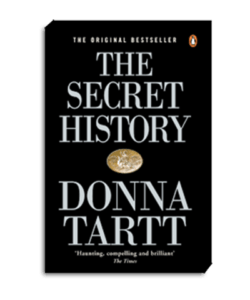 The Secret History
"I adore its autumnal Vermont setting and host of obscure, frantic characters. Dark and mythic = right up my alley."
2.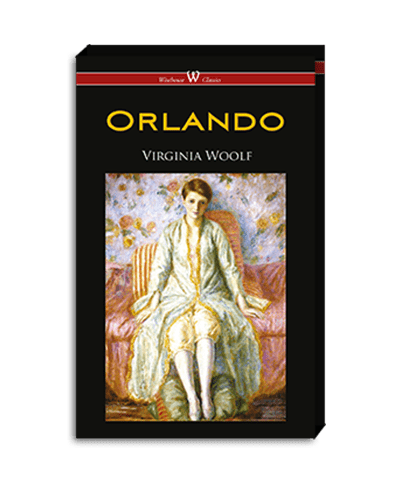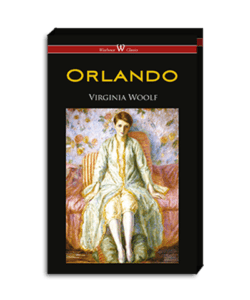 Orlando
"Completely bonkers and a total classic."
3.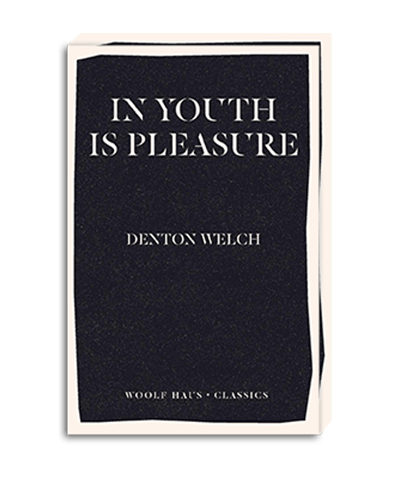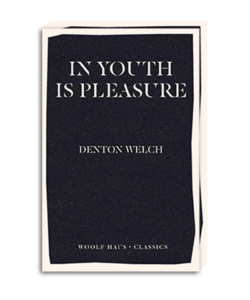 In Youth is Pleasure
"I adore Denton Welch's writing – it's so utterly unique. This book made me laugh and cry in equal measure. It's a beautiful, special thing."
4.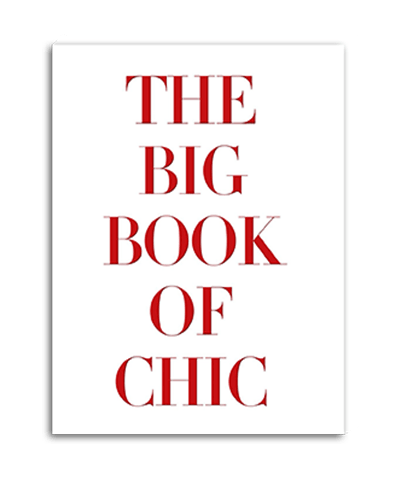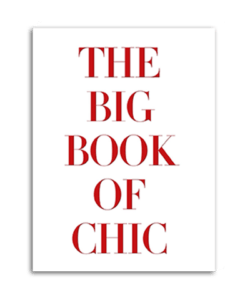 The Big Book of Chic
"One of my favourite American decorators – Redd's work is glamorous, playful and elegant."
5.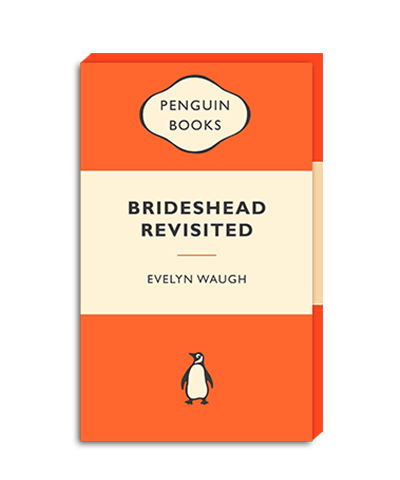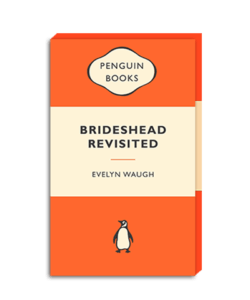 Brideshead Revisited
"Another classic. The passages set in Oxford remain some of my favourite pieces of writing of all-time. Full of eccentric, elegant magic. A lost time."
6.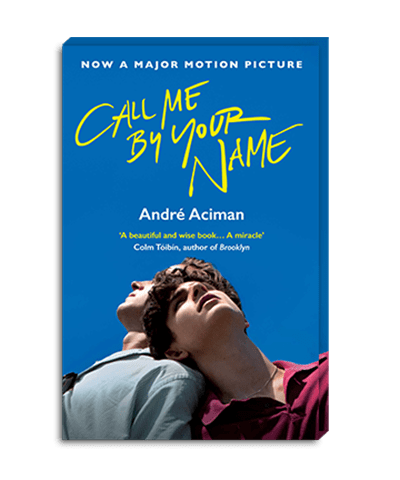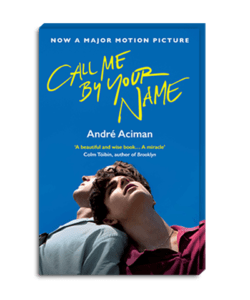 Call me by your Name
"I first bought this book in New York, long before the movie came out. (Sorry!) It kept me enthralled for months after I finished it. Elio is a complex, beautiful character and I couldn't get him out of my mind."
7.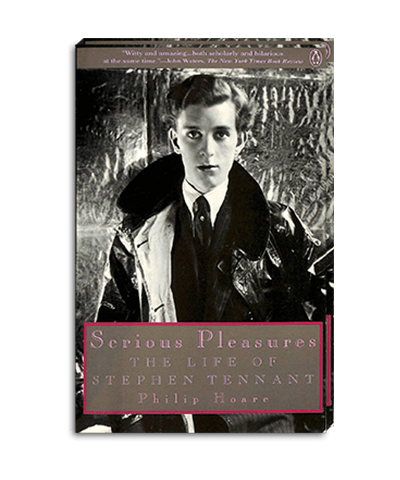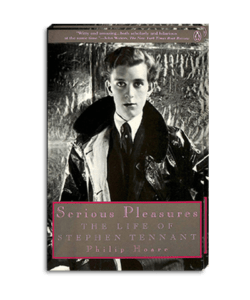 Serious Pleasures: The Secret Life of Stephen Tennant
"I'm a bit obsessed with Stephen Tennant – I hoover up any words and images I can find relating to him. I even bought one of his old Fortnum & Mason receipts recently. He was a true English eccentric."
8.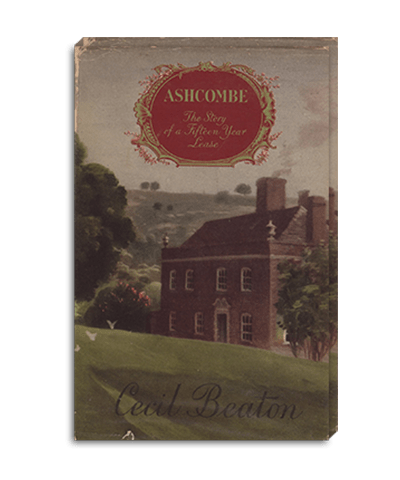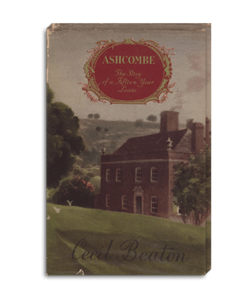 Ashcombe
"Cecil is perhaps my ultimate hero. I love this book, which is a love letter to his first country home, the impossibly romantic Ashcombe in Wiltshire, which he rented for fifteen years."
9.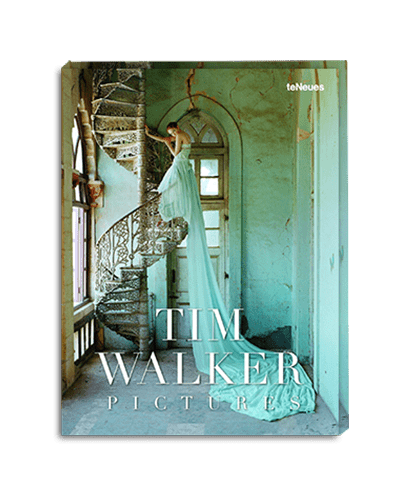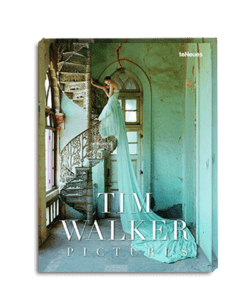 Pictures
ask.
"When things get stressful, be a palm tree and sway in the wind."
Get to know Tastemaker and artist Luke Edward Hall like you never have before.
What does the word "taste" mean to you?
Luke:
It's utterly personal. It's how you choose to live your life, it's the things you're interested in, the things you collect and surround yourself with.
Do you have a life motto that you live by?
Luke:
When things get stressful, be a palm tree and sway in the wind.
What was the last thing that made you laugh?
Luke:
A meme about Donald Trump threatening to leave the US. Biden replies with 'Bi den'.
What are your favourite qualities in a human being?
Luke:
Most of all, I like kind people. I like people that are deeply interested in things- could be flowers or cooking or books or bees. I like passionate people.
Who is your hero?
Luke:
Duncan. And for work? Cecil Beaton.
What is your biggest flaw?
Luke:
I am prone to worrying.
What is your best quality?
Luke:
Duncan says: 'you're able to turn my hand to anything'.
What would your last meal on earth be?
Luke:
Oh I think about this a lot. A prawn cocktail, some sort of ravioli situation, then a roast chicken with dauphinoise potatoes. Or a really good steak frites. And then a slice of flourless chocolate cake or an enormous ice cream sundae. Can I squeeze some scrambled eggs with freshly shaved truffle in there too? Oh and buckets of champagne.
What does success mean to you?
Luke:
Having time and the ability to work on projects that you really want to, that you love.
If you had the power to change anything you wanted in the world, what would you change?
Luke:
I'd bring back all the beautiful nature that has disappeared or been destroyed. Ancient forests. And some special buildings that no longer exist, too.
END.