meet.
"Meet the Musical Time Travellers"
Time travel through the medium of sound…impossible? Not anymore. Where do you want to go? Ethiopia in the 50's? Japan in the 80's? Yugoslavia in the 40's? Or our personal favourite Brazil in the 70's? Thanks to the time-turning technology from the team at Radiooooo, you can do just that. Benjamin Moreau and Noemi Ferst, two of the founders of the music streaming platform, are pretty obsessed with music and have made for us a world of imagination and creativity. In this moment in time when the world and our communities feel more divided than ever, Radiooooo reminds us that music is what unites us. When the world feels more disconnected than ever, there is a solidarity within music that keeps us grounded and that is where Radiooooo thrives. Noemi, Benjamin and the team have created a community library in which everyone is welcome.
The conception of the project is just as romantic as the couple themselves — back in 2012, Benjamin was driving his father's vintage Renault Caravelle around the twists and turns of the French Riviera coast. Feeling as though he was back in the 60's, in the era of Birkin and Gainsbourg, his instinct was to turn on the radio to set this moment to music, but all that the radio gave him was commercial pop that burst his fairy-tale bubble. This sparked an idea of creating a musical time machine that would allow you to fully immerse yourself into the music and magic of any moment you desire. By selecting a country and a decade, the site grants you the opportunity to travel the world with zero carbon footprint. By transporting yourself to a new world and a new moment, the mission of the platform is to broaden our horizons and encourage us to tap into a world that is so much richer than we know. Much like a cool older brother, Radiooooo will introduce you to artists and tracks that you may never have discovered on your own.
Although not strictly a radio channel in the official sense of the word, Radiooooo sticks to the original goal – to transmit messages and communicate with others. The idea of the radio was first developed in the late 1800s by Italian inventor Guglielmo Marconi when he managed to send a wireless Morse code message to a recipient over a kilometre away (!) He squirrelled away on this project, competing with other inventors from all around the world and his invention became the basis for what we would now regard as the radio today. It was, however, a Canadian inventor named Reginald A. Fessenden, who was the first to transmit audio by means of electromagnetic waves and he was the first, on Christmas Eve, 1906, to make a public wireless broadcast using his invention. The culmination of these projects became known as the radio by the 1910s and had their boom in the years that followed. With the roaring infrastructure booms of the 20's, the use of radio exploded and also became a vital tool for citizens and armies alike during the two World Wars. The radio truly was an innovation that modernised society as some of the world's biggest cultural and pivotal moments were broadcasted and heard on the radio first. As Marilyn Monroe said in the 50's when asked about her famous naked calendar shoot "It's not true I had nothing on, I had the radio on."
Photography by Tempé Storm Cole
Since its conception over 100 years ago, the use of radio has ebbed and flowed into the magical platform that it is today. Do you ever stop and think that the ability to hear the live musings of someone from the other side of the world is still a wickedly futuristic concept? A constant and consistent sharing of ideas and music invisibly transferred through the airwaves is pretty cool if you ask us. That is why Radiooooo is so special — they have taken this concept of global community and stretched it one step further by adding in the element of choice. You can choose from where you want to listen and from what era, allowing a personal listening experience directly from chez toi.
The music available through the platform is a community collaboration, listeners and members can contribute their suggestions, all of which are then filtered by the musos and founders of the company, "ensuring maximum pleasure". Once you are part of the Radiooooo club, you have the ability to suggest and add songs to playlists and countries, you even get a shoutout as a member if you are the first person to 'discover' a territory. A treasure chest of gems is waiting for you at Radiooooo.com (which, incidentally, you can type as many O's as you want and you will always arrive at the same site — pretty cool trick). The beauty of Radiooooo is that the hard work is already done for you by the time you arrive at the world map, sounds of the eighties available with just one click of the mouse.
The duo's creative capabilities know no bounds, with both of them championing their own individual artistic pursuits as well as working on Radiooooo. Their work with French electro-house pairing Polo and Pan has been an ongoing collaboration, with Noemi and Benjamin producing their album artwork, creating their animations for music videos, and designing their scenography for their set at Coachella. Paul Armand-Delille and Alexandre Grynszpan who make up Polo and Pan are also founding members of Radiooooo. This exchange and reciprocity is what enables Radiooooo to remain an organic, breathing organism of innovation and imagination. Collaboration surrounds them and you can meet the members of their creative community in our film — Antonin Bartherotte (bassist of French indie pop band duo, who had just released his first breakout single), Karl Planck (director of vibey hospitality group Le Perchoir and co-founder of Radiooooo), Victoria Lafaurie (actor and singer and collaborator of Polo & Pan) and Hector Albouker (filmmaker) all make appearances, all bringing their own imaginative input.
You can see from the attention to detail on the site's world map drawing (that Noemi drew with quill and ink) how invested they are in the quality of work that they are producing. As a visual artist, sound designer, and painter, Noemi collates her artistic talent with a joy for music, often seen designing beautiful and kooky album artwork. Stepping inside Benjamin and Noemi's world feels like you are inside a time machine as well but instead of being dropped off at one moment in time, you are suddenly in a kaleidoscope of colour, cacophony, and creativity, racing through the decades. Their proximity and intimacy with the natural world lends a beautiful poetry to their work, which is apt given that Benjamin's grandfather is French poet and agriculturalist Marius Nogues — it's all relative. It feels like a privilege to see the world through their eyes and ears through the medium of Radiooooo as this type of imagination seems lacking in adulthood today, they have a childlike curiosity in the way in which they exist.
We live in a technologically advanced world with new headways being introduced to us every day, amongst the algorithms and TikToks, the BeReals and Instagram stories, Radiooooo offers a respite from the fast-paced flood of Internet culture. Thanks to Benjamin and Noemi, we can take a little moment to travel outside of our usual quotidian life and discover the nostalgic wonders of the wider world.
By Tori Sharp for Semaine.
stream.
"The marvellous musical time machine"
Noemi and Benjamin will teach you a few things about how to time travel with their recommendations, satiating sci-fi fans.
shop.
"Shop The Past For The Future"
If you wanted to shop your way to what makes Radiooooo the way it is today, now is your chance. Discover some old gems on the way.
explore.
"Exploring The World Beyond Music"
From cuisine to culture, Noemi and Benjamin know where is where in the world.
"The Tostada de Atun. We dream of it at night."
"It is our refuge at the heart of a luscious and wild countryside. An old family farm inhabited with friendly ghosts."
"A very strange museum constituting of a collection of skeletons rather surprisingly. An incredible architectural palace in the middle of nowhere."
"In the hall of an old Parisian market otherwise more or less abandoned. The place where we take our friends for lunch at midday. We organise the tables as we want and choose the dishes directly from the artisans from the market."
"A selection of monumental works that resonate with the architecture of the master of kinetic art, a must see."
read.
"From Past to Present"
A double act of fantastic literature.
1.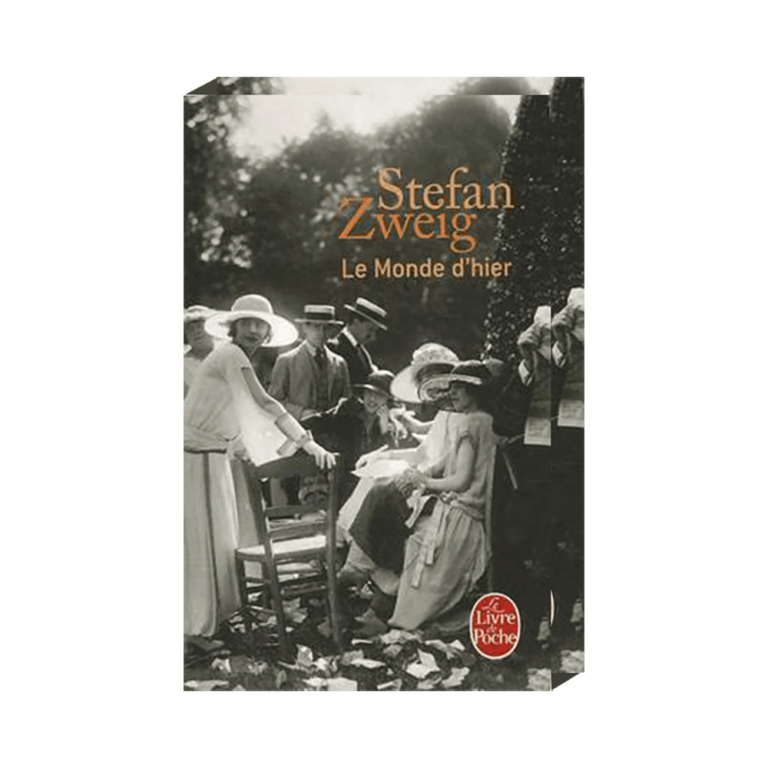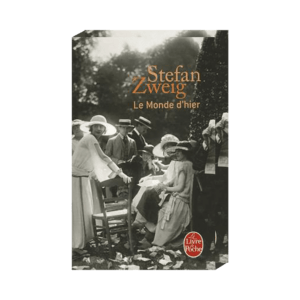 Le Monde d'Hier
"Written by one of our favourite authors, it is an important testimony of history, of what Europe once was, and how one man's madness destroyed everything Zweig once new. This book is as relevant today, as it was when he wrote it."
2.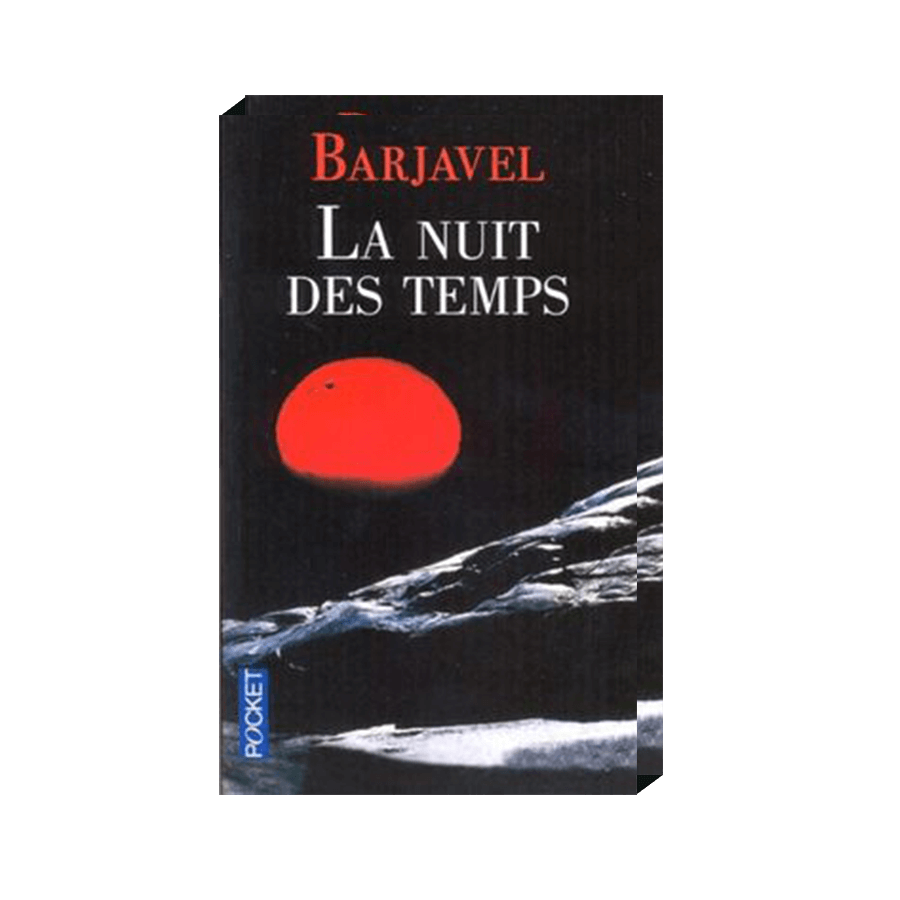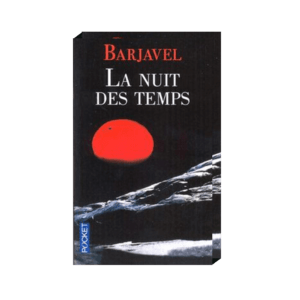 La Nuits des Temps
"An extraordinary love story by one of the best French sci-fi authors of the 50s-70s."
3.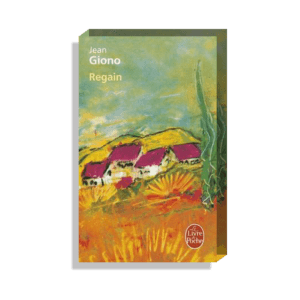 Regain
"A mystical story through the eyes of one of the best French authors, perhaps the first hippy in history."
4.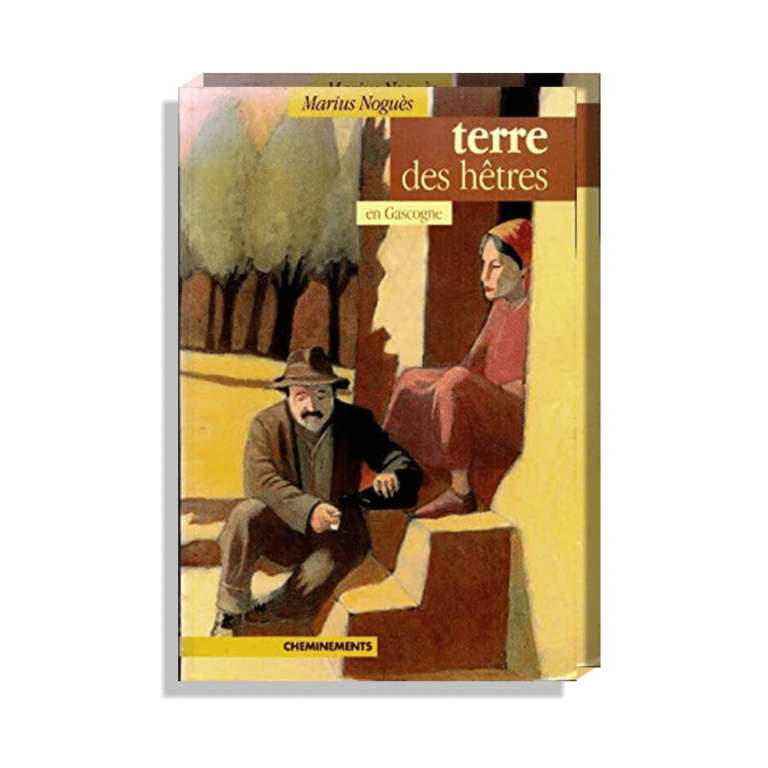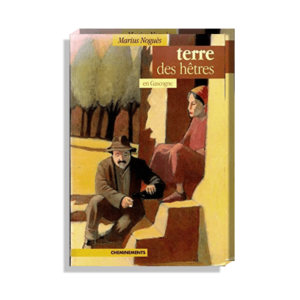 Air Pur
"My grandfather was a poet and this is his first poetry collection from 1937."
5.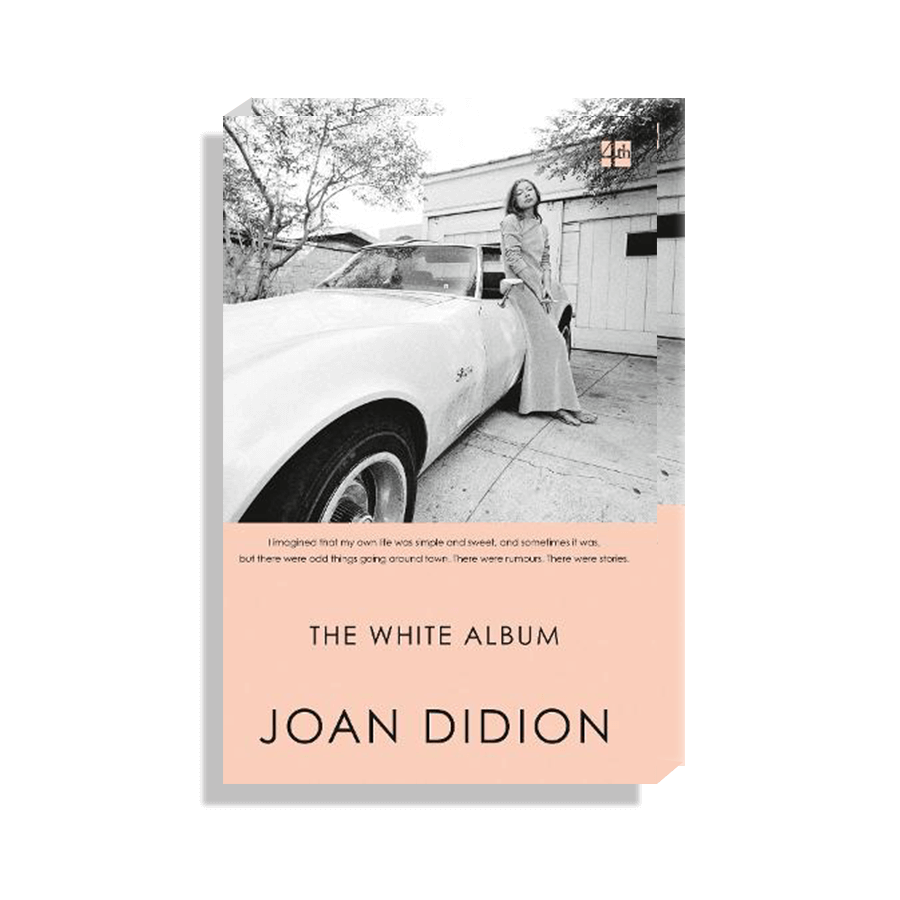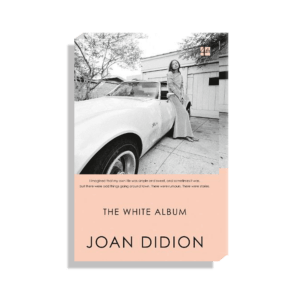 The White Album
"Joan's words. Joan's thoughts. Joan's magnificent mind. A lifetime of magical thinking to be cherished forever. All of her books are important to me."
6.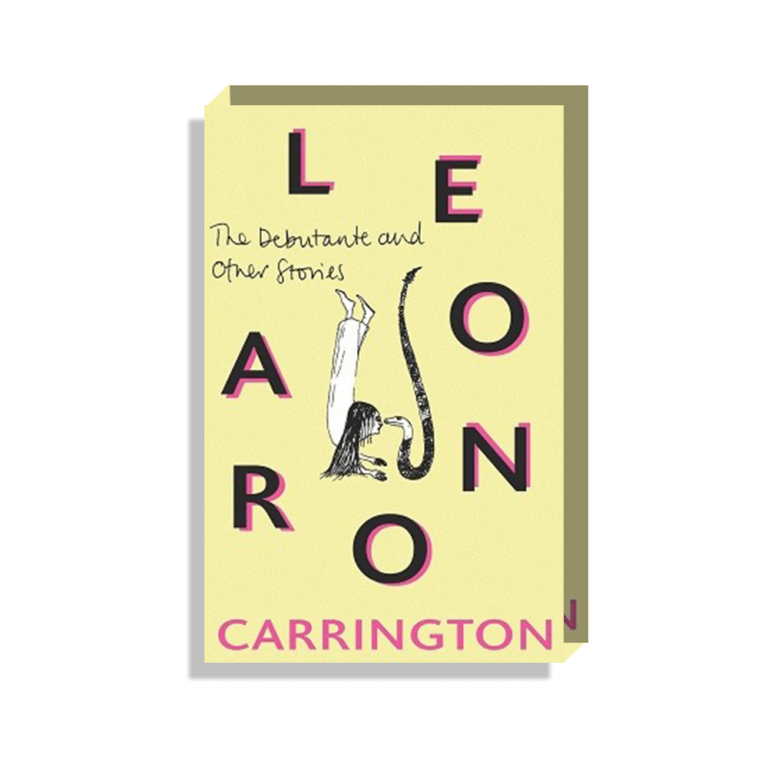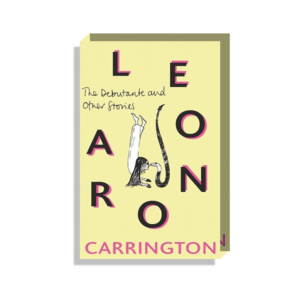 The Debutante And Other Stories
"Carrington has such an incredible way with words, creating surreal realms that almost shift into strange poetry that devour you whole, always leaving you wanting more."
7.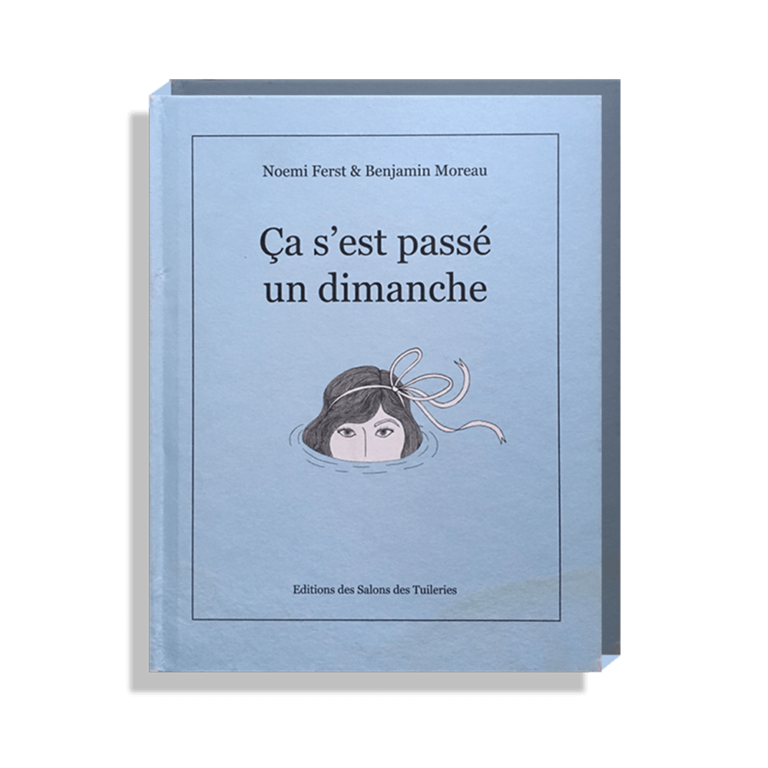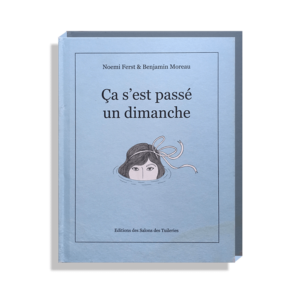 Ça c'est Passé un Dimanche
"It's our very first book and the story of how we fell in love (in 4à pages :)."
ask.
"A secret garden with a ray of sunshine and a little breeze of fresh air"
Get to know Tastemakers Noemi Ferst and Benjamin Moreau like you never have before.
What does the word "taste" mean to you?
Noemi & Benjamin:
Nothing and everything.
Do you have a life motto that you live by?
Noemi & Benjamin:
Plaisir d'offrir, joie de recevoir.
What was the last thing that made you laugh?
Noemi & Benjamin:
Our daughter all day everyday.
What are your favourite qualities in a human being?
Noemi & Benjamin:
Curiosity, kindness, enthousiasm.
Who is your hero?
Noemi & Benjamin:
Milton Glaser and Edouard Vuillard.
What is your biggest flaw?
Noemi & Benjamin:
What flaw?
What is your best quality?
Noemi & Benjamin:
Enthusiasm.
What would your last meal on earth be?
Noemi & Benjamin:
French Fries.
What does success mean to you?
Noemi & Benjamin:
A secret garden with a ray of sunshine and and a little breeze of fresh air.
If you had the power to change anything you wanted in the world, what would you change?
Noemi & Benjamin:
Mankind's greed.
END.