I
t's approaching midday on a sunny Thursday in a busy, buzzy Notting Hill dining establishment. The brunching set are in full flow, rolling languorously from AM to PM in a laid-back mixture of prim dresses and pressed juices. When Josephine de la Baume enters though, it sends the subtlest of ripples across the room.
The French actor is not quite at that level of fame where people would sit up and contemplate an ill-advised selfie attempt; she does however possess that ineffable energy and self-assurance that characterise the best of her profession… Not to mention her deeply personal approach to fashion that has seen her hailed as a true style icon by those who declare that sort of thing. It's equal parts instinctive and irreverent: rock 'n' roll as a mindset rather than a collection of guitar and drum sounds; eclectic in the way she folds designer garms from across the spectrum into a light-as-air sense of bohemia. In short, she possesses the star qualities that manage to transcend the exhaustive, channel-hopping whirlwind she currently finds herself caught up in whilst promoting her new film, Road Games.
It is while discussing this latest role that one begins to get a sense of just how devoted Josephine is to the craft of acting. It is a passion that has been with her since her creative pursuits blossomed during a Parisian adolescence, jostling for (and for the time being, just about winning) pole position amidst Josephine's musical and writing ambitions. Road Games is a British-French co-production that begins with Josephine's Véronique drifting through the sun-kissed French countryside with English companion Jack (Andrew Simpson). Things inevitably take a turn for the worse when they accept a ride from a local weirdo (played to unnerving perfection by the iconic French actor Frédéric Pierrot). The film combines the pulse-quickening effects of a Hitchcock thriller with an almost Lynch-like look at the underbelly of a supposedly idyllic setting.
"I prefer playing drama because it requires more depth and more research," says Josephine. "It's more challenging." She pauses for a second, perhaps contemplating the varied roles she has turned her hand to in the past. "There are still interesting parts in comedy and uninteresting parts in drama… It's just that in drama there is often a lot of layers to the character."
Photography by Giada Mariani
It is the level of intensity required to capture these 'layers' that Josephine clearly thrives on, and its obvious from the way she talks about her latest role that here was an opportunity to really showcase that. "Because of the arc of the character, I really had to understand her psychology – where she was coming from. I didn't want there to be any grey areas." Even now, you sense that the character of Véronique has stayed with her to some extent. "I completely got her," Josephine says almost wistfully. "I could give her life without leaving any unanswered questions about her."
With this in mind, it's little wonder that Josephine describes the end of a film shoot as "a complete crash, almost like a breakup." There are always a few melancholic days immediately following the wrap, she says, but after that her between-movies life is anything but despondent. After all, the best way to get over a breakup is to get back out there and stay busy, right? Her compulsive desire is not to perform necessarily, but to create. As a child she wanted to be a ballerina ("I thought I was good, but I really wasn't – I wasn't shaped right so looked cute in pictures but that was it…"). She eventually traded the ballet pumps in for acting school, alongside making music with her brother, Alexandre – their synth-y, indie project Singtank is an ongoing concern, though Josephine is currently writing music and lyrics for a separate project. As if multiple music projects and ever-escalating acting roles wasn't enough, Josephine is also a keen writer and aspiring director (she recently worked on a short film with Craig Roberts, star of Submarine).
One gets the sense though that acting will be the main conduit through which Josephine gets to express herself – particularly given the range of exciting new movies on the horizon. Most notably, she is looking forward to the release of Madame next year, another French production but one that also stars Harvey Keitel and Toni Collette as an American couple living in Paris. It seems the perfect vehicle to bridge the worlds of French and English-language filmmaking she currently alternates between. "You know, I always get offered the part of 'the French girl,'" Josephine says of her experiences in US and British-made films. "There are always certain expectations there of what a French girl represents. But if I work in France, I don't really have that problem. The diversity of the parts is wider."
Our conversation draws to a close with that insight, as Josephine rushes to catch a train back to the Paris she departed from less than 24 hours previously. It was a further declaration of intent upon the part of Josephine: a desire to push herself into those fulfilling roles, those roles with layers. "That's why I'd like to direct as well," Josephine says as we leave amidst still-queuing brunchers. "Because then it's your own vision. It lives and dies with you."
By James Darton for Semaine.
"I always remember loving certain actresses in certain movies… I would watch movies as a kid in an obsessive way." Catherine Deneuve, Lauren Bacall, Gena Rowlands… Her favourites feature a veritable who's who of powerful, female screen presences.
shop.
"Perfect For The Film Set"
explore.
"Paris á la Josephine"
"When you act you are living these incredible lives and emotionally, the landscape is such a big part of that. It's always exciting to go on a new adventure." Whether its film, music or recreation that has taken her there, Mexico City and Greece rank amongst her favourite place in the world. Her all time number one, however is her hometown of Paris, though sometimes she fantasises "about living in a city where I don't know anyone for a year."
At this retro bar with DJs and a terrace bar, step into a world that resembles nouvelle vague.
A public park situated in the 19th arrondissement, Parc Des Buttes is the fifth largest park in Paris.
The ideal spot to sit, relax and admire Parisian style.
A cocktail bar that opened in 1880, Le Mauri 7 is plastered with out-dated vinyl sleeves and film posters, the perfect setting for one last drink of the night. Situated over the road from Chez Jeannette, this bar operates on a more laidback atmosphere.
There are many bookshops in Paris but this is one of the finest out there. It is worth a visit, even if just to admire the shelves.
A must-see place for vintage photography in Paris, Fabien Breuvart has owned the shop for over 9 years, sourcing the very best imagery there is.
read.
"From Past To Present"
1.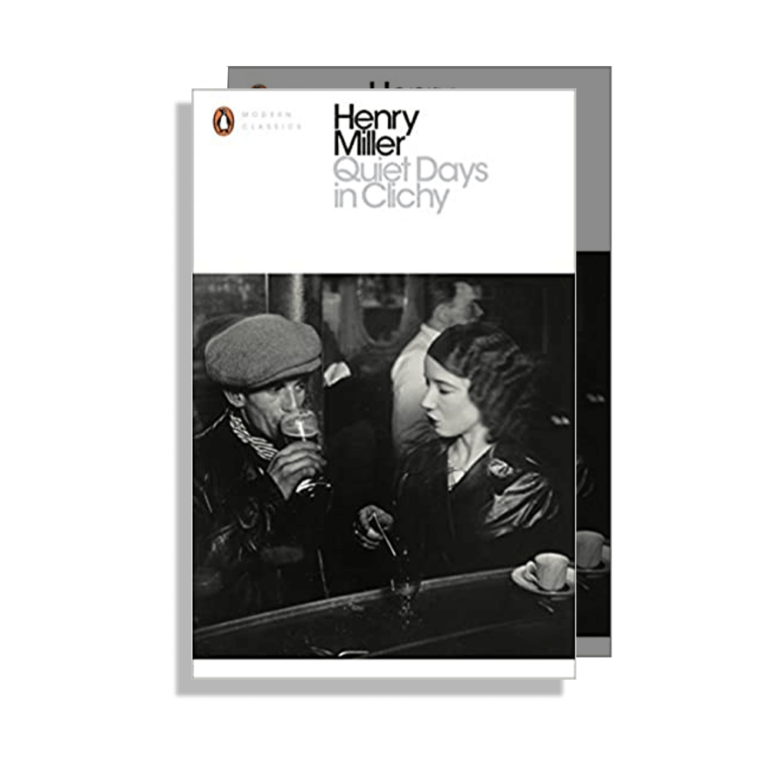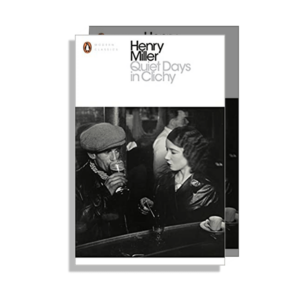 Quiet Days in Clichy
Step into Henry Miller's bohemian life of 1930's Paris, as a penniless writer. In this love letter to a city on the brink of war, wander with him through the streets of Montmartre and his tumultuous affairs.
2.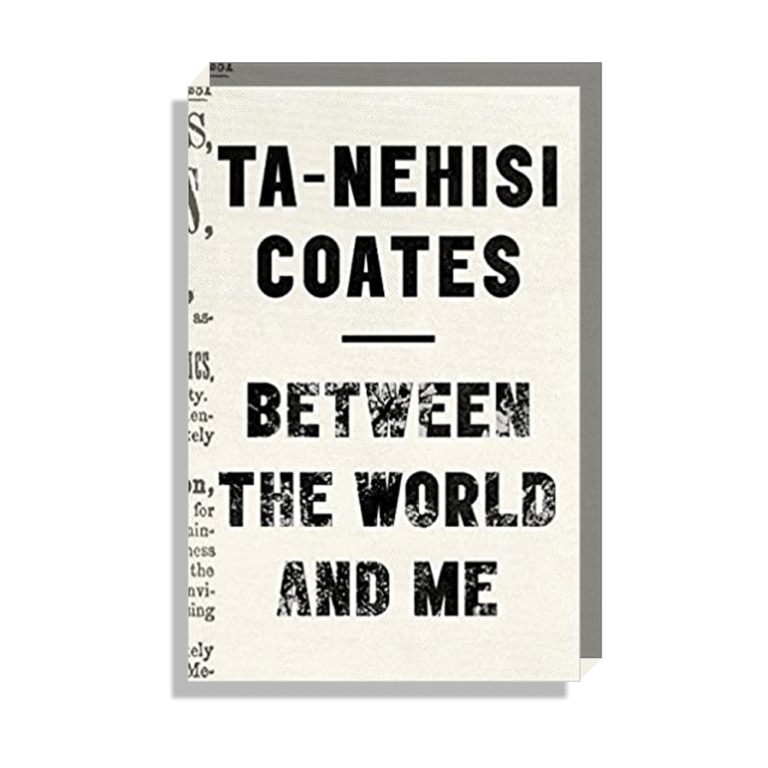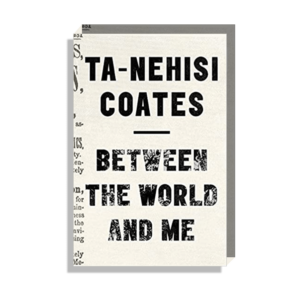 Between The World And Me
An intimate and revealing reflection on the concerns both for the future but also the history and present situation. From his experience of Howard University, to a report on the systematic racism in America – Coates presents a personal narrative that illuminates the present situation in light of what we hope for in his letter from father to son.
ask.
"Fresh Sushi and Chocolate"
Get to know Josephine like you never have before.
What is your favourite food?
Josephine:
Fresh sushi and chocolate.
Who would you have it with?
Josephine:
Stanley Kubrick.
What's your favourite song?
Josephine:
Minnie Ripperton, Les Fleurs
What is your algorithm for happiness?
Josephine:
We'll never find out.
What is your greatest fear?
Josephine:
Dying.
What is the best thing in life?
Josephine:
It's not very original, but love. I guess it doesn't get better than that.
What would you have said if you'd met Stanley Kubrick?
Josephine:
Je ne sais pas!
END.