S
igrid is the kind of pop star the world needs right now. The Norway-born singer uses her platform to inspire her followers to speak up against injustices and be kinder to each other, and themselves, in the process. Her songs are centered around positive themes, too. She's the writer of euphorically catchy pop-dance anthems, like 2017's breakout hit "Don't Kill My Vibe," which soared into the charts—and hearts—of a new generation of music lovers in search of more inclusive and empowering idols. Sigrid's popularity has only skyrocketed in the years since, and now she's back with a new single and a fresh take on how to deal with life post-pandemic. Who better, then, to take over this week's Semaine?
Flashback to the earlier months of last year—when people still hugged with abandon and we were all walking around mask-free—a twenty-something Sigrid was living in California. Flush with the success of her debut album, Sucker Punch, and a well-received European tour with Maroon 5, she was midway through a writing stint in Los Angeles. One balmy evening, she called in two of her longtime collaborators, Emily Warren and Caroline Ailin, to help perfect a melody she'd been tinkering away at on the piano. That melody later became "Mirror," a timely ode to overcoming a crisis in confidence, and her just-released track. She finished the song during the worst of the Covid-19 quarantine via lengthy online sessions and transatlantic phone calls with her producer, Sly, (an alum of Dua Lipa and the Jonas Brothers). "This whole song has been an interesting, and really crazy experience," laughs the singer, with a lightness and buoyancy that belies the track's stronger theme of radical self-acceptance and "trying to not walk around with so much baggage." As "Mirror" lights up the airwaves this week, we spoke to the first-name-only star about her path to greater self-love, healthy social media boundaries, and the beauty of procrastination.
Semaine: Tell us about "Mirror" and how it came to be?
Sigrid: I think the song would have found its way to me at a certain time in my life, whatever the circumstance, but this year has been intense for everyone in different ways. I feel super lucky to have been in Norway with my family, but the pandemic, for me, has been a time for intense self-reflection—where am I and who do I want to be? In terms of the lyrics, "Mirror" is in the context of a relationship, and it's about trusting yourself, trusting your gut, and accepting all of the sides of your personality that might be hard to come to terms with. That's the essence of the song, and then—because I love big pop songs—it's about seeing the silver lining in things and trying to stay positive.
Semaine: What's your favorite lyric in the song?
Sigrid: I think the first line, the opening: 'There was an emptiness, I think you met me at a strange time and you anchor me.' It's very descriptive of the situation I was in at the time I was inspired to write the song. It's really interesting how some people come at certain times in your life, and you only understand in hindsight why it happens that way.
Semaine: How do you hope "Mirror" makes people feel after listening to it?
Sigrid: I hope people take away the cheesy and easy and really hard thing from it—and that's self-love! There's a lot of talk about it [self-love] on Instagram and in the media, and I think it's great, but it's a really hard thing to do [in reality]. So, I hope when people hear the song, they feel uplifted and more accepting of themselves. Semaine: Your music is imbued with a deep sense of positivity and bigger picture perspective. Do you consider yourself to be an eternal optimist?
Sigrid: It still baffles me that people think that I'm very positive. It's a huge compliment, but I don't really see myself as an optimistic person. In fact, I see myself as quite stressed, because I'm constantly thinking about the future: how's it going to go, what's going to happen? I'm worried about this interview, even. Am I going to express my feelings in the best way, or will I sound stupid? That being said, I do always try to look on the positive side of things. I'm a procrastinator, but I always make things happen in the end.
Semaine: Is creating music cathartic in terms of overcoming self-doubt?
Sigrid: I love lists, and I love finding a solution, and I think I bring that approach with me into my songwriting. I like to dig deep into hard human emotions and try to find the silver lining in everything, which is, I think, how I end up writing a lot of self-care songs, self-love songs. Everything I do is also really inspired by touring—I don't want to spend the rest of my life singing sad songs, I want to try to have fun on stage.
Semaine: You're widely celebrated as a healthy role model for young teens and women, and Mirror is no exception. Did you actively aim for the song to be a body-positive anthem?
Sigrid: I know—and I hope—that the song can be perceived as body-positive but, when I wrote it, it was about my personality. In truth, I wasn't thinking about my body at all—it was more about accepting my strengths and my vulnerability as a human. In terms of my own body, though, I'm very happy with it—it does what I want it to do. I'm also proud of my brain, and I really like my heart.
Semaine: Songwriting aside, what are your tips for cultivating self-love?
Sigrid: For me, it's not worth looking in the mirror and not trying to see something positive. Sometimes I'll wink, or give myself a compliment. Sometimes I laugh, because I don't look great. Other days, I'm like—goddamn, I look great. My biggest tip for self-love, though, is to go for a walk, be in nature, or look at trees. I don't think our society has a healthy relationship with image, and it's sad to think that we're all walking around with the same insecurities.
Semaine: How do you balance your work as a popstar with the pressure to be active on social media?
Sigrid: It's really inspiring and cool to see how activism, particularly on social media, is growing. Everyone I know is very passionate about speaking up about causes that need our help. I also like to be informed, so I read the news several times a day, and I try to use my platform for good, particularly when it comes to natural causes. But, still, I always worry that I'm not doing enough. It can feel a bit hopeless in a way, posting a picture, but I like to think that if we're all speaking about something that it's one step towards a better society to live in.
Semaine: If there were no mirrors left on Earth, what would you do?
Sigrid: My hair would be everywhere, but I think I'd be into it. Below, we invite you to enter into the sparkly world of Sigrid. Scroll through for a taste of all the unexpected (read: fun) ways she's keeping happy, find a slice of inspiration—and gaze back, with a wink, at your own reflection.
*This interview has been edited for length and clarity
By Elsa de Berker for Semaine.
What does Sigrid enjoy on a day off? Tune in and be inspired by Sigrid favourite streams.
1:
"A beautiful film – both thematically and visually. Get a glass of red and get ready – it's so good."
2:
"Ok, hear me out – it's probably my favourite reality show. Crazy houses in LA, great outfits and great drama."
shop.
"Sigrid's Super Store"
Welcome to Sigrid's Super Store where you can get everything from a tour in the mountains to regenerate, to the perfect pair of white sunglasses.
explore.
"The NORthern WAY"
Nature and good food are the key ingredients to Sigrid's favourite places in the world.
"It's very Norwegian, but go to Godt Brød and make your own sandwich and get a sweet bun – bolle. Incredible."
"Rent a bike and go to Amager beach!"
"Bancone – best pasta I've had, even approved by my Italian manager."
"Seriously good."
"I don't know what the chances are, but if you happen to find yourself in Ålesund – rent a car and drive to Alnes lighthouse. Absolutely worth it."
read.
"Sigrid's Bookshelf"
1.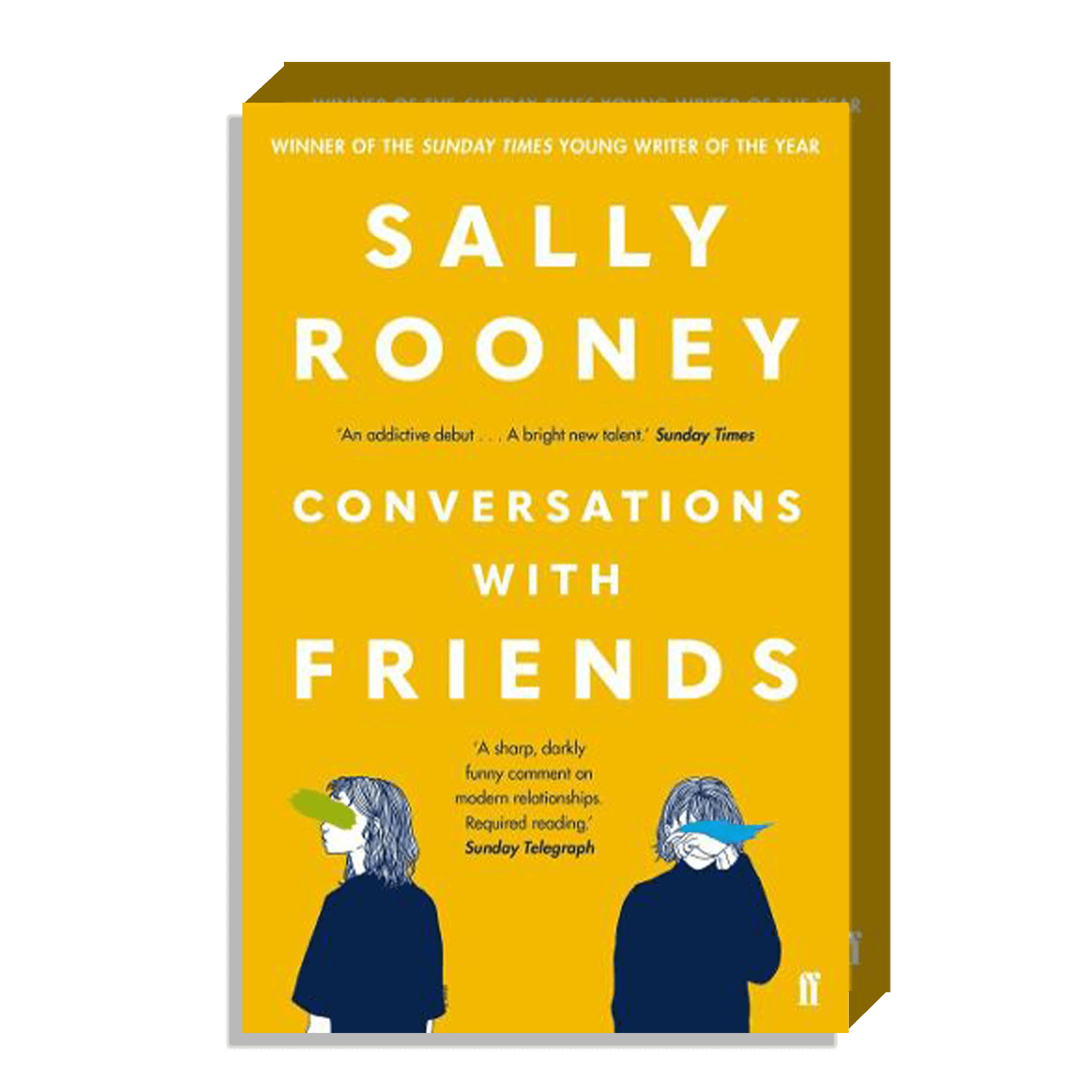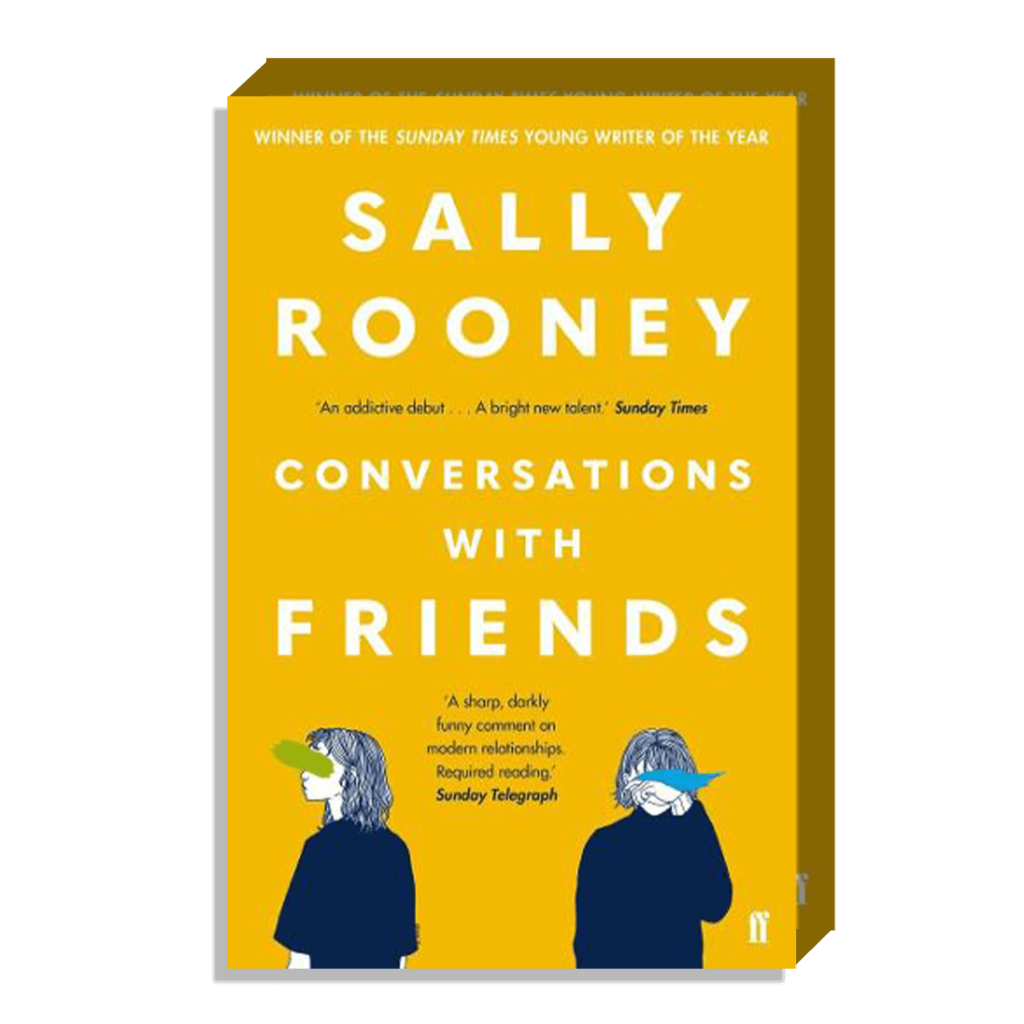 Conversations With Friends
"I think my favourite thing about Sally Rooney as an author is how she describes people our age – eager students wanting to see the world and make a difference in it, with long dialogues of reflection – and then being caught up with our own personal bullsh*t. There's some cynical sarcasm in her pen which I just absolutely love. You're on the edge the whole time thinking "GOD why NO" everytime they go from a steady course to destructive in a second, and that's just how it is, isn't it?."
2.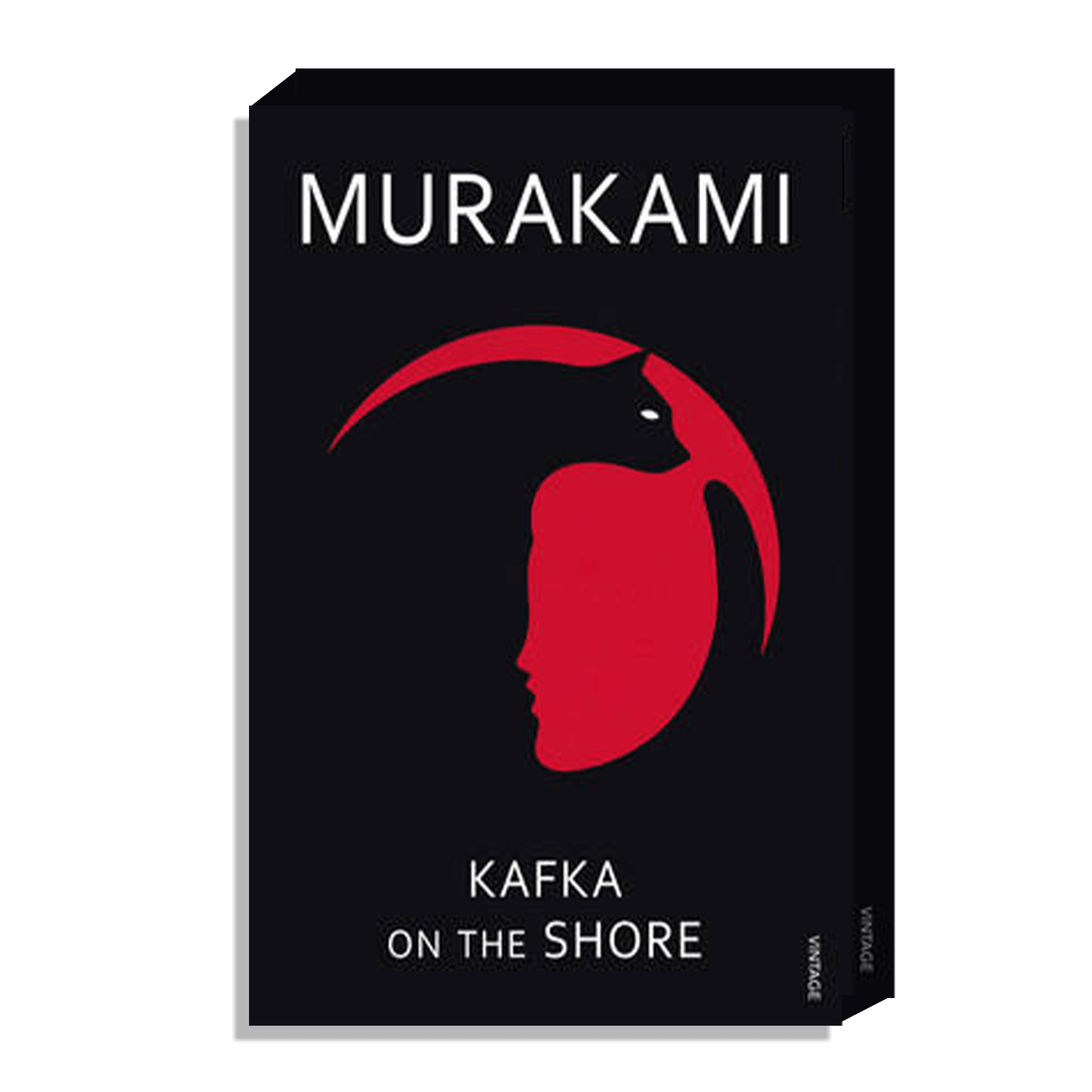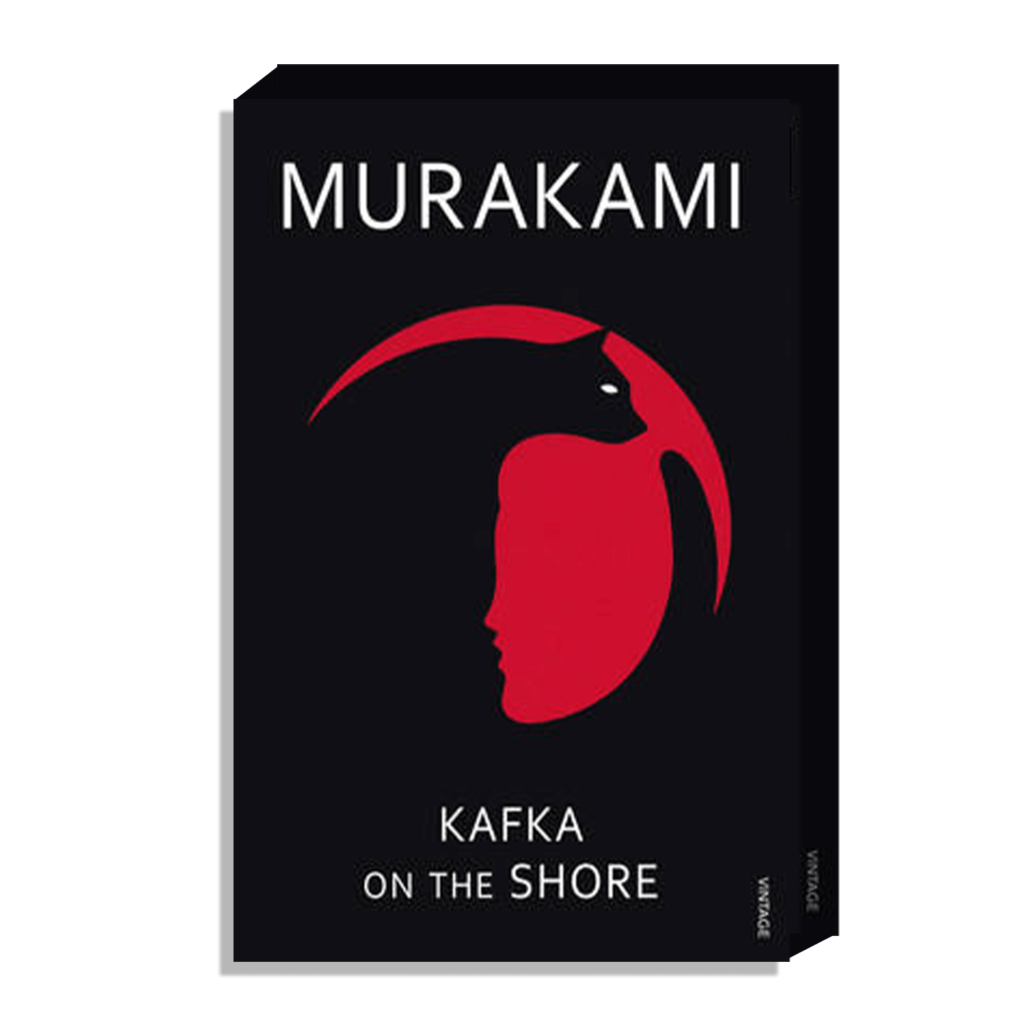 Kafka on the Shore Author
"I love how this book balances between being surreal and realistic. It's like the second you think you get what's going on, something strange happens in the book and you're like alright then let's go."
3.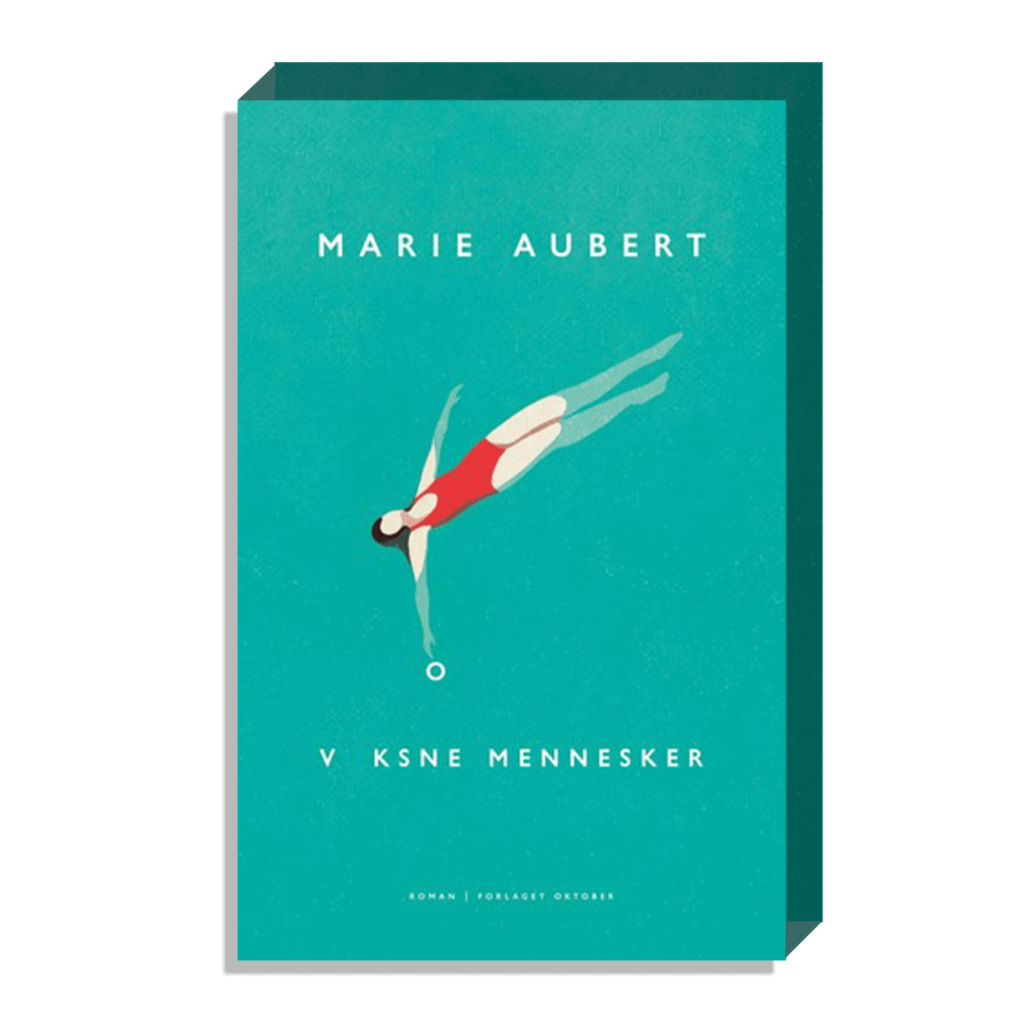 Voksne Mennesker
"This one's for the Norwegian speaking reader, although I'm hoping it'll be published in the UK soon… it's basically about a woman who's at the summer cabin with her family and well – there's an interesting dynamic going on there. It's a hilarious and dark insight into jealousy, shame and self-assertion."
ask.
"Double standards are better than no standards."
Get to know Sigrid like you never have before.
What does the word "taste" mean to you?
Sigrid
The first thing I can think of is food, and the second thought that comes to mind is music – so I guess that's my two big loves in life. Taste is so individual, and I'll happily be the person who'll be discussing life's big questions in one moment and watch Selling Sunset the next.
Do you have a life motto that you live by?
Sigrid:
Double standards are better than no standards. Sounds better in Norwegian.
What was the last thing that made you laugh?
Sigrid:
Me calling the Norwegian poison information telephone the other day whilst eating because I was afraid I'd put too much nutmeg (google it) in my homemade salmon pasta. Peak isolation.
What are your favourite qualities in a human being?
Sigrid:
I think the ability to lift each other up and to be kind with each other.

Who is your hero?
Sigrid:
My mum. She's a legend.
What is your biggest flaw?
Sigrid:
That's not the question you wanna get is it, haha.. I guess I can come off as very determined at times, and have tunnel vision.
What is your best quality?
Sigrid:
Haha, being determined!
What would your last meal on earth be?
Sigrid:
Tacos. I will never get tired of eating tacos!
What does success mean to you?
Sigrid:
Waking up everyday and recognizing yourself and appreciating yourself and those close to you.
If you had the power to change anything you wanted in the world, what would you change?
Sigrid:
If you'd asked the 16-year old me in her first year of politics & human rights in high school, I would have said to make peace & love… Now though, how do you respond to that in one sentence.. stricter regulation on the oil industry, equal human rights for everyone. There would be lots to do 🙂
END.