T
he Scandi songstress defines a generation thanks to her open-hearted anthems, savvy duets, and a Norwegian-inf lected stance on fame. It's three months from Sigrid's 2022 Glastonbury performance, but she's still wearing her outfit from the show. This June, she performed, like she always does, with an ear-to-ear grin to the pop-hungry masses – the 25-year-old singer jumping up and down in a sense of euphoria. "Glastonbury was everything (and more) I have been daydreaming about", Sigrid tweeted after the show, and you can read that dream-cometrue look in her eyes in YouTube clips of her performance. No stranger to touring, five years into Sigrid's journey with fame, the shows remain something sacred to Sigrid. "They are," she told Semaine, trying to describe the feeling, "just one hour of pure bliss." She's calling me from her apartment in Oslo, where she has retreated post-tour, to be a normal 25 year old.
Her friend is coming around for breakfast after our interview. She's going for walks in the woods. She's enjoying the Norwegian bakeries. Normally, when pop stars insist on their normalcy, they are probably exaggerating it, to be approachable, or it's PR-speak for boring. Sigrid is neither of those things – her pleasure at coming home is generally true. It is, after all, where she began to tinker with melodies first. "As a kid, I was just playing piano all the time," said Sigrid. "I would disappear into the piano, then be with my family a lot."
Photography by Josephine Schulte.
The Scandipop star has glimpsed the ceiling of pop fame – topping the BBC Sound of 2018 poll, headlining her sell-out tour, and scoring her first platinum-selling single, Strangers. But sell-out shows in London and New York were not on the cards for young Sigrid. "If you knew who I was when I was a kid it doesn't make any sense that I like being on tour or that I like being an artist," said Sigrid. "I was super shy growing up." She does love tours – "love" being the word to crop up most often during our interview. She loves this job, loves performing, writing – there is a "need" to it too, yes – but love of the game is what centers her. "I don't think about other things during gigs – it's that flow state," she explained. "I'm zoning out from everything else, I love it."
The pleasure of a Sigrid pop lyric – those of Don't Kill My Vibe, Strangers, and Sucker Punch (which have a cumulative 250m plays on Spotify at time of writing alone) – is the air-punching, post-heartbreak high that arrives with them. It seems to be a characteristically Gen-Z trait ("Thank you for calling me Gen-Z!" she laughed). She writes about bad romances and good feelings without being heavy for the former or sentimental for the latter.
"Of course we can all get a bit heavy. I am an emotional human being for sure, I'm a songwriter! You do get in your feels. But I like to look at my songs as not just my personal diary. "I've always loved that I had the opportunity to write myself out of things, it's a cliche but it's true."
Coming of age at the same time as Norwegian music came into its own, Sigrid credits the Norwegian muses that "paved the way". Their enigmatic, electric styling has amassed as many millions of followers as Sigrid – but the way they transform on stage is not Sigrid's style. "Growing up, I would see artists in
costumes and I thought, 'Now like that must be really nice! You have a show outfit, and then you're off!' For me that's a very blurred line – I'm wearing the same pants right now as I wore to Glastonbury."
The star-making effect of Sigrid's early twenties success would disorient anyone – she's rarely stopped working since, writing her way through this spectacular moment. She works through ecstatic emotions, and their corresponding lows, by crafting a pop chorus. Her sophomore studio album, How to Let Go, released in 2020, drew comparisons to ABBA and Robyn.
The simple beauty of her pop lyrics is central to her success. Her couplets – her way of calling out the bullsh*t like other icons of her generation, Billie Eilish and Olivia Rodrigo – do not mince words.
"If I can write myself out of a bit of a heartbreak or insecurities or fears by putting it down… then you just feel lighter. You can hear that in the songs, like, AH! I don't want to be stuck in this feeling forever." 'You shot me down/ you like the control', the opening lyrics to Don't Kill My Vibe, are typical of her shrewd writing – scanning the moment when a shitty relationship crosses into being a toxic one.
… for the full article, pick up the issue of Semaine and become a subscriber.
By Jonathan Mahon Heap for Semaine.
What does Sigrid enjoy on a day off? Tune in and be inspired by Sigrid favourite streams.
1:
"A beautiful film – both thematically and visually. Get a glass of red and get ready – it's so good."
2:
"Ok, hear me out – it's probably my favourite reality show. Crazy houses in LA, great outfits and great drama."
shop.
"Sigrid's Super Store"
Welcome to Sigrid's Super Store where you can get everything from a tour in the mountains to regenerate, to the perfect pair of white sunglasses.
explore.
"The NORthern WAY"
Nature and good food are the key ingredients to Sigrid's favourite places in the world.
"It's very Norwegian, but go to Godt Brød and make your own sandwich and get a sweet bun – bolle. Incredible."
"Rent a bike and go to Amager beach!"
"Bancone – best pasta I've had, even approved by my Italian manager."
"Seriously good."
"I don't know what the chances are, but if you happen to find yourself in Ålesund – rent a car and drive to Alnes lighthouse. Absolutely worth it."
read.
"Sigrid's Bookshelf"
1.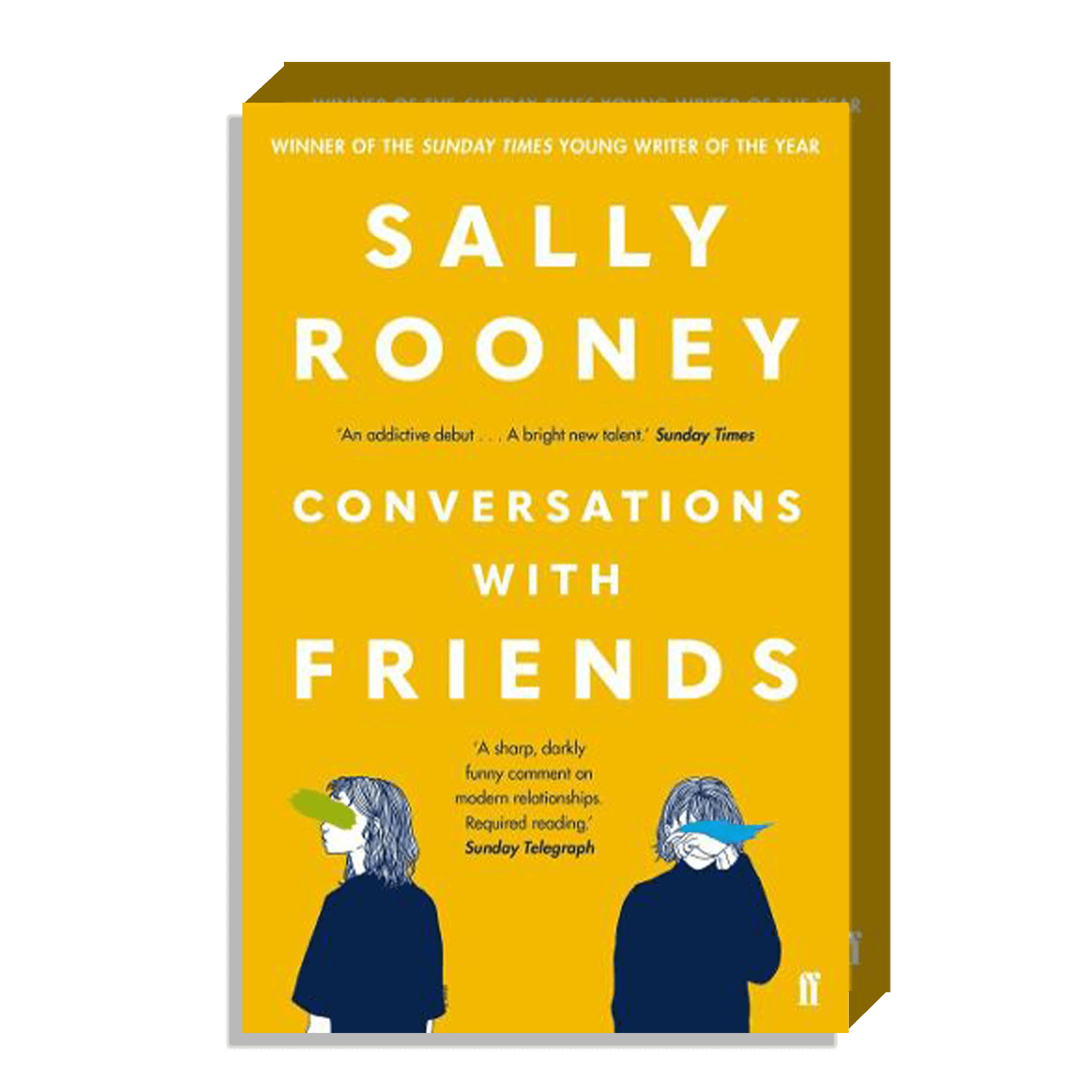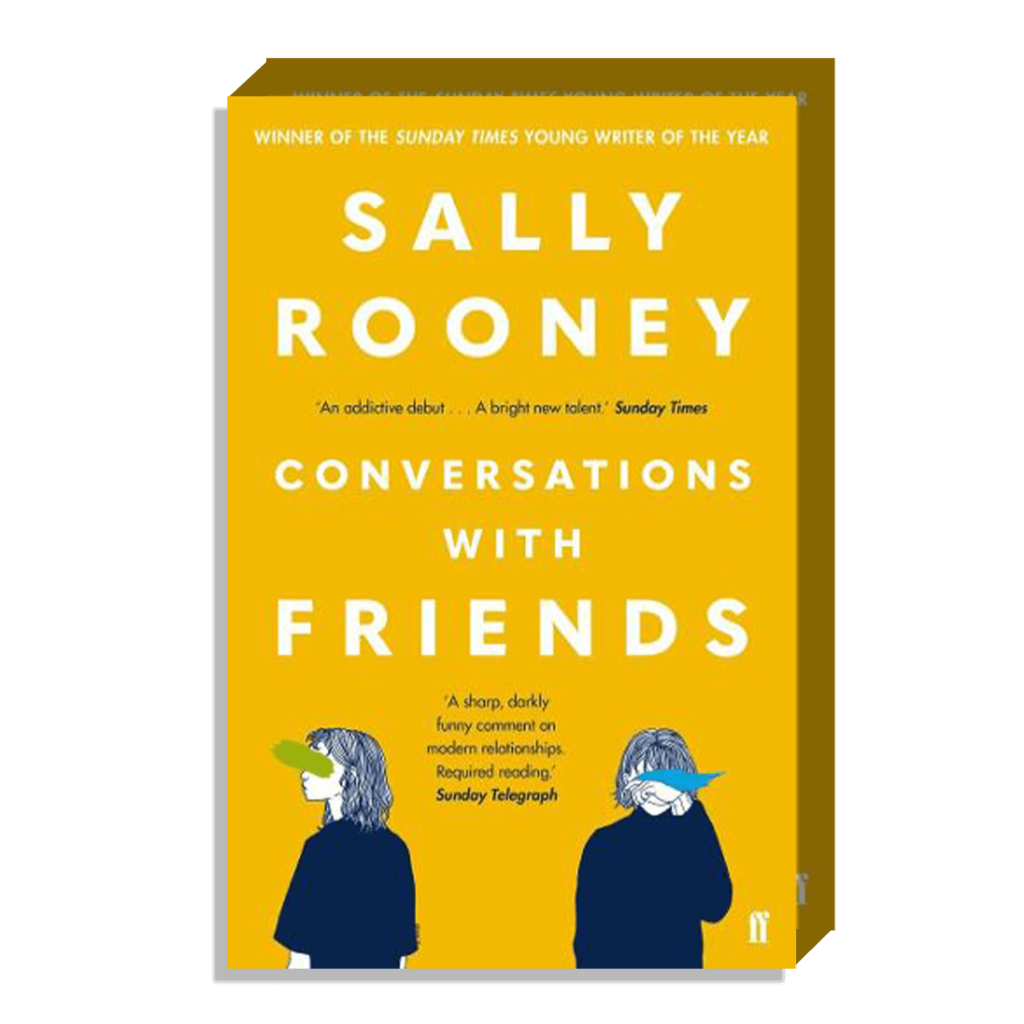 Conversations With Friends
"I think my favourite thing about Sally Rooney as an author is how she describes people our age – eager students wanting to see the world and make a difference in it, with long dialogues of reflection – and then being caught up with our own personal bullsh*t. There's some cynical sarcasm in her pen which I just absolutely love. You're on the edge the whole time thinking "GOD why NO" everytime they go from a steady course to destructive in a second, and that's just how it is, isn't it?."
2.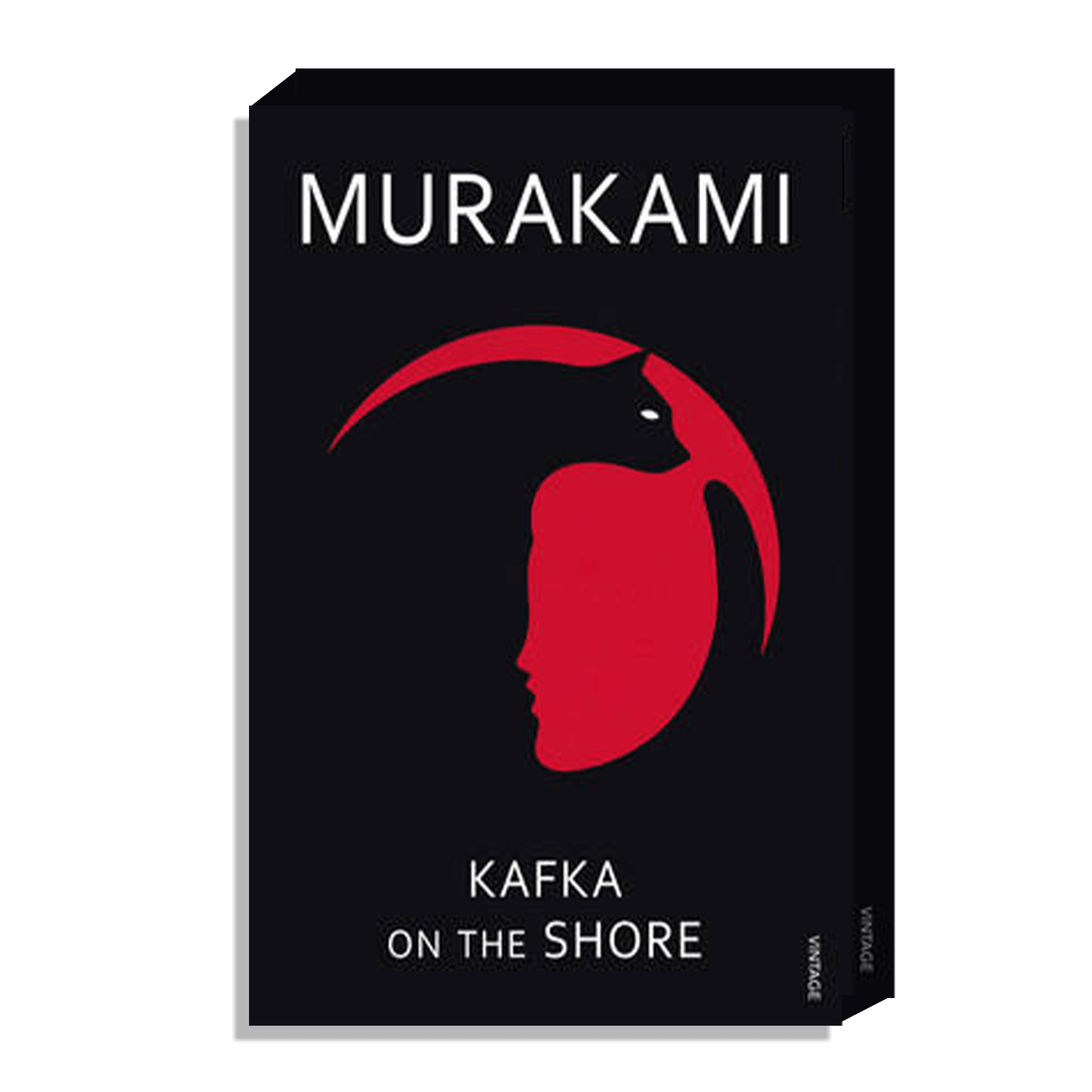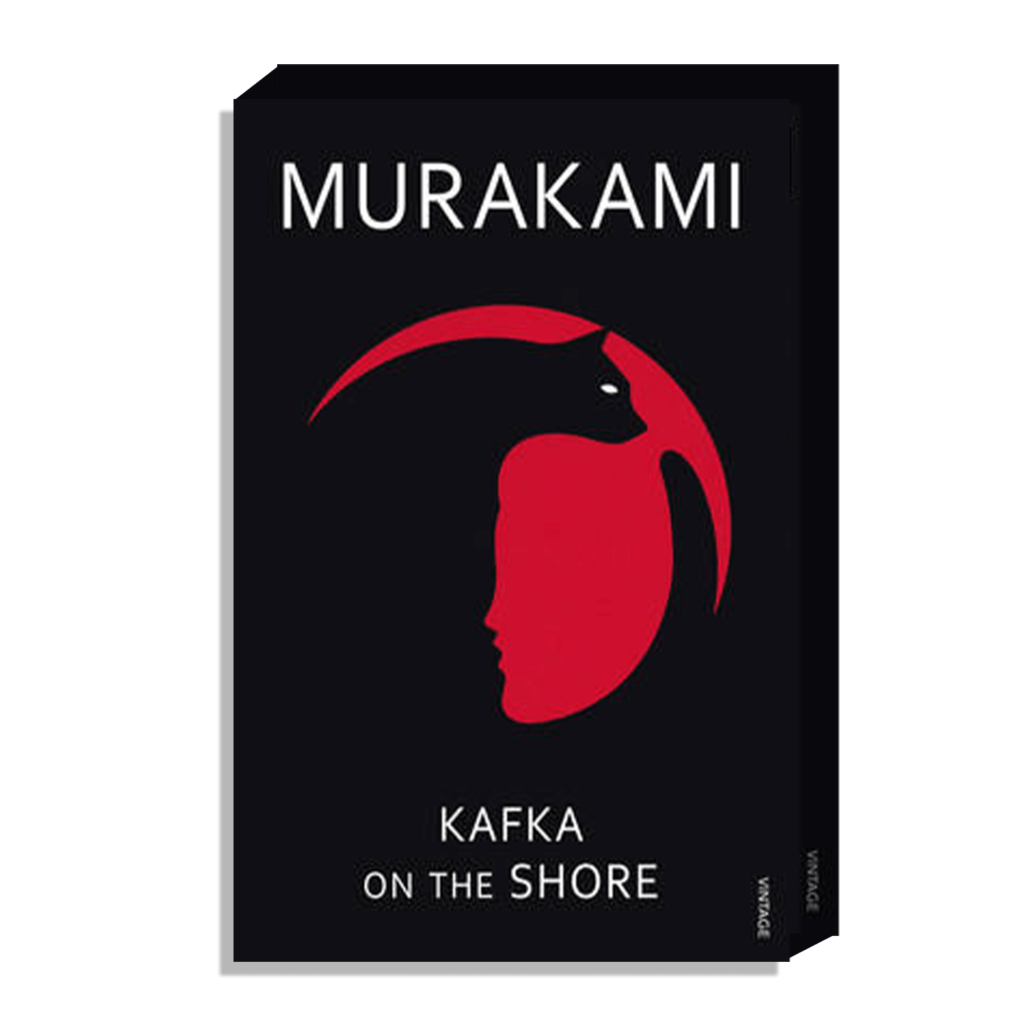 Kafka on the Shore Author
"I love how this book balances between being surreal and realistic. It's like the second you think you get what's going on, something strange happens in the book and you're like alright then let's go."
3.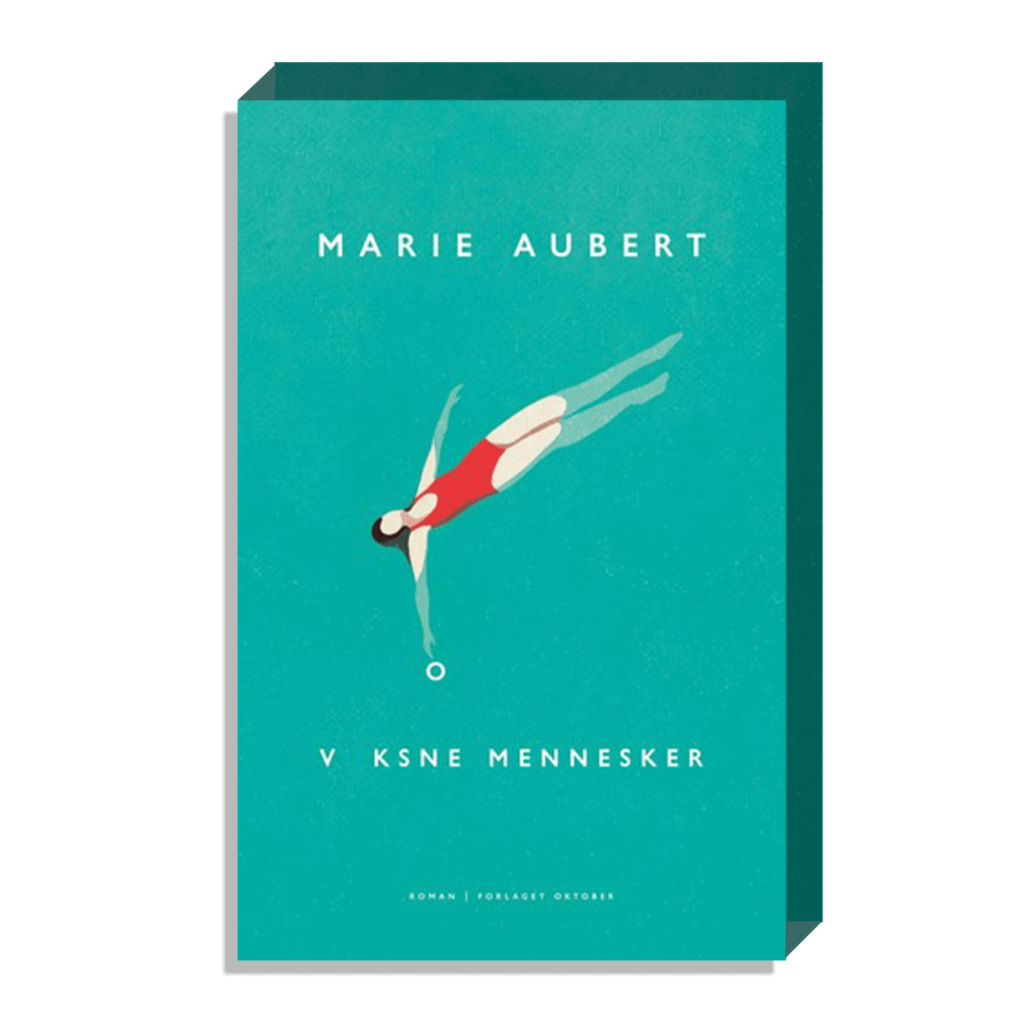 Voksne Mennesker
"This one's for the Norwegian speaking reader, although I'm hoping it'll be published in the UK soon… it's basically about a woman who's at the summer cabin with her family and well – there's an interesting dynamic going on there. It's a hilarious and dark insight into jealousy, shame and self-assertion."
ask.
"Double standards are better than no standards"
Get to know Sigrid like you never have before.
What does the word "taste" mean to you?
Sigrid
The first thing I can think of is food, and the second thought that comes to mind is music – so I guess that's my two big loves in life. Taste is so individual, and I'll happily be the person who'll be discussing life's big questions in one moment and watch Selling Sunset the next.
Do you have a life motto that you live by?
Sigrid:
Double standards are better than no standards. Sounds better in Norwegian.
What was the last thing that made you laugh?
Sigrid:
Me calling the Norwegian poison information telephone the other day whilst eating because I was afraid I'd put too much nutmeg (google it) in my homemade salmon pasta. Peak isolation.
What are your favourite qualities in a human being?
Sigrid:
I think the ability to lift each other up and to be kind with each other.

Who is your hero?
Sigrid:
My mum. She's a legend.
What is your biggest flaw?
Sigrid:
That's not the question you wanna get is it, haha.. I guess I can come off as very determined at times, and have tunnel vision.
What is your best quality?
Sigrid:
Haha, being determined!
What would your last meal on earth be?
Sigrid:
Tacos. I will never get tired of eating tacos!
What does success mean to you?
Sigrid:
Waking up everyday and recognizing yourself and appreciating yourself and those close to you.
If you had the power to change anything you wanted in the world, what would you change?
Sigrid:
If you'd asked the 16-year old me in her first year of politics & human rights in high school, I would have said to make peace & love… Now though, how do you respond to that in one sentence.. stricter regulation on the oil industry, equal human rights for everyone. There would be lots to do 🙂
END.